This post may contain affiliate links which may give us a commission at no additional cost to you. As an Amazon Associate we earn from qualifying purchases.
Have you been thinking about rebranding your blog? I took this leap in the fall of 2015. There were a few different reasons why I did it and I am so happy I did. Here are a few reasons why you might be thinking out rebranding:
Have you realized that you've outgrown your name?
Are you changing your niche?
Are you rebranding to increase blog traffic or to get more engaged readers or so search engines can find you easily?
Do you want to develop a good working relationship with companies and organizations?
When you're ready to take that step, here's what you need to know about rebranding your blog.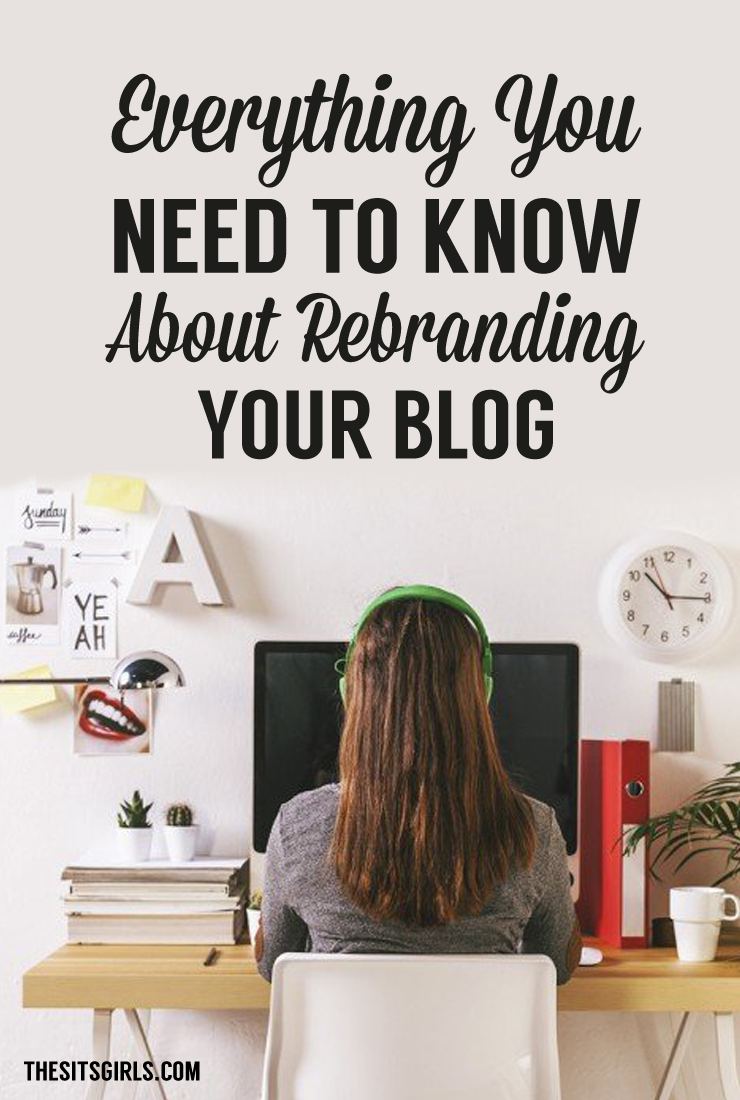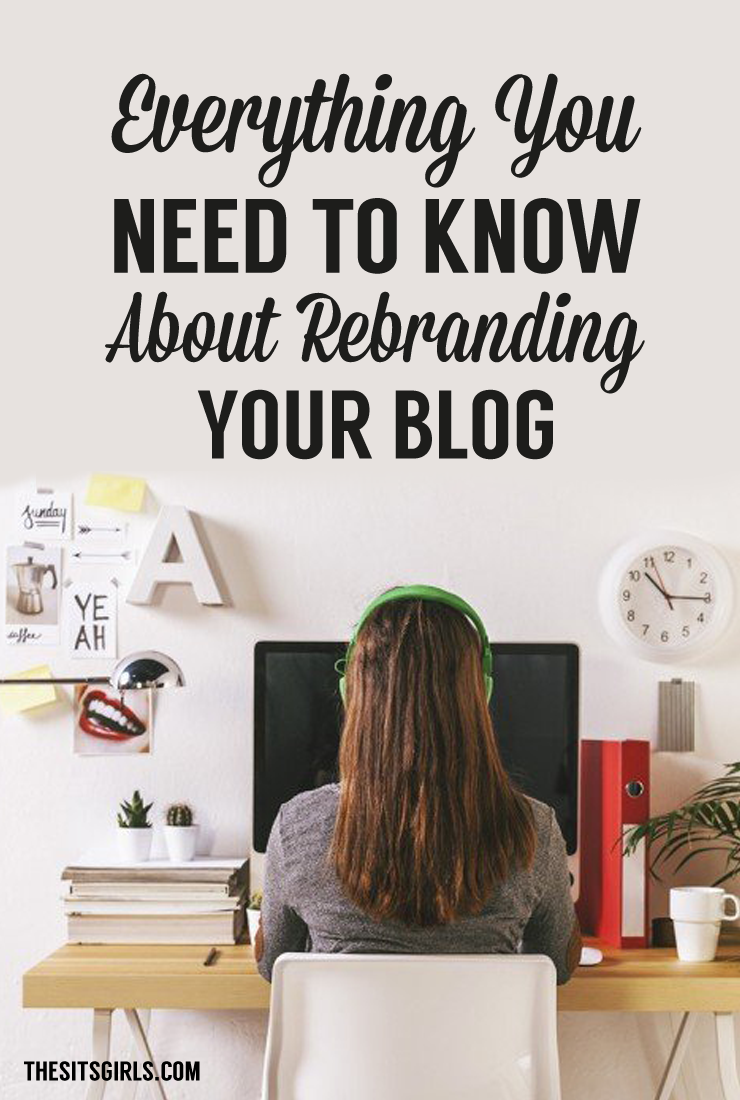 Rebranding Your Blog
Start With Your Blog Name
Just like you're staring your blog for the first time, you need to come up with a blog name. There are a few questions you can ask yourself to determine a name.
What will you blog about?
What's the purpose of your blog?
Who will your ideal readers be?
A lot of what you need to know about choosing a name can be found here.
Update Social Media
Don't forget to make sure your social media sites have handles available to match your blog, if you want them to match. Using your actual name can be great for social media, but if you aren't comfortable doing that, matching your handle to your blog name is important.
Many social media sites, like Twitter and Pinterest, allow you to simply change your name or handle. Facebook can be tricky when it comes to changing your Facebook page's name and custom URL. You can find the steps on how to change your Facebook page here. It took me over 2 weeks to get them to change my name and custom URL, and it isn't guaranteed they will approve the change.
Once you've found the right blog name and your social media accounts are available, go get them.
Is Your Old Content Coming With You?
Will you be keeping all of your content to use on your new blog? To transfer all of your blog posts and even the design, check with your hosting company. They might be able to do it for you, but keep in mind there is some charge to *transfer it for you. Or they might have a step-by-step guide so you can do it yourself. I did mine by myself and had everything completed in less than 2 hours.
Tip: Before a designer, or your hosting company, or you attempt to transfer your data, be sure you do a backup of your current blog.
Make sure the your links from your old blog redirect over to your new blog. You'll want to do a Permanent 301 redirect if you're planning on permanently redirecting your links. For example, I see your recipe on Pinterest for chocolate cake. When I click the link that's with your pin or even on the pin, you want to make sure it directs me to the correct location of the post and recipe for the chocolate cake, which should be on your new blog if you're planning on keeping your old posts.
Speaking of Pinterest, it is a good idea to let them know you are moving your blog. They have cracked down on redirects, and will automatically mark your URL as spam if a pin redirects to a new site when people click on it. Send them an email with both your old URL and your new URL and explain that you are rebranding your site so they can whitelist both of them.
Other Updates You Will Need To Make
If you're monetizing your blog and are using any affiliate companies, or there are companies you partner up with to do sponsored work for (like blog networks), be sure you let them know you've changed. Typically it simply involves updating your blog name and website, but you'll need to update and switch your info accordingly.
Don't forget to set up a new email address to go with your shiny, new blog. Be sure to forward your old email address to your new one. And speaking of new blogs, be sure to update your media kit and your google analytics!
Your New Blog Design
Are you going to hire a designer to design your new blog or will you do that yourself? Or will you keep the same layout and design, but simply just need a new header/logo? As you think through your options, check out these questions to ask a blog designer.
Also, don't forget to change your social media account headers, logos, and profile pictures.
Tell Your Blog Readers What's Happening
The first step in this process, is to write an introductory post. Explain your reasons for renaming or rebranding, and why it was important to you. The majority of your readers will be supportive. But remember, you can't please everyone, and there will always be some who will tell you they liked the old site better and they don't like your rebrand. That's alright! Just be polite to them, reiterate why you made the change, and then forget about them.
Have you ever rebranded your blog?
Do you have any tips to pass along to those who might be looking to change things up?