This post may contain affiliate links which may give us a commission at no additional cost to you. As an Amazon Associate we earn from qualifying purchases.
I love blogging and writing for other blogs. It is rewarding to create with words, help other people, or share a laugh. Blogging is all that and more. It is a wonderful opportunity to share your thoughts, ideas, creativity, and essence with a whole world of people. As time goes by, however, the longer you blog the more difficult it may be to generate ideas or motivation. That is why you need to renew yourself and renew your blog. Taking time to rejuvenate yourself will help your blog because it is a reflection of you.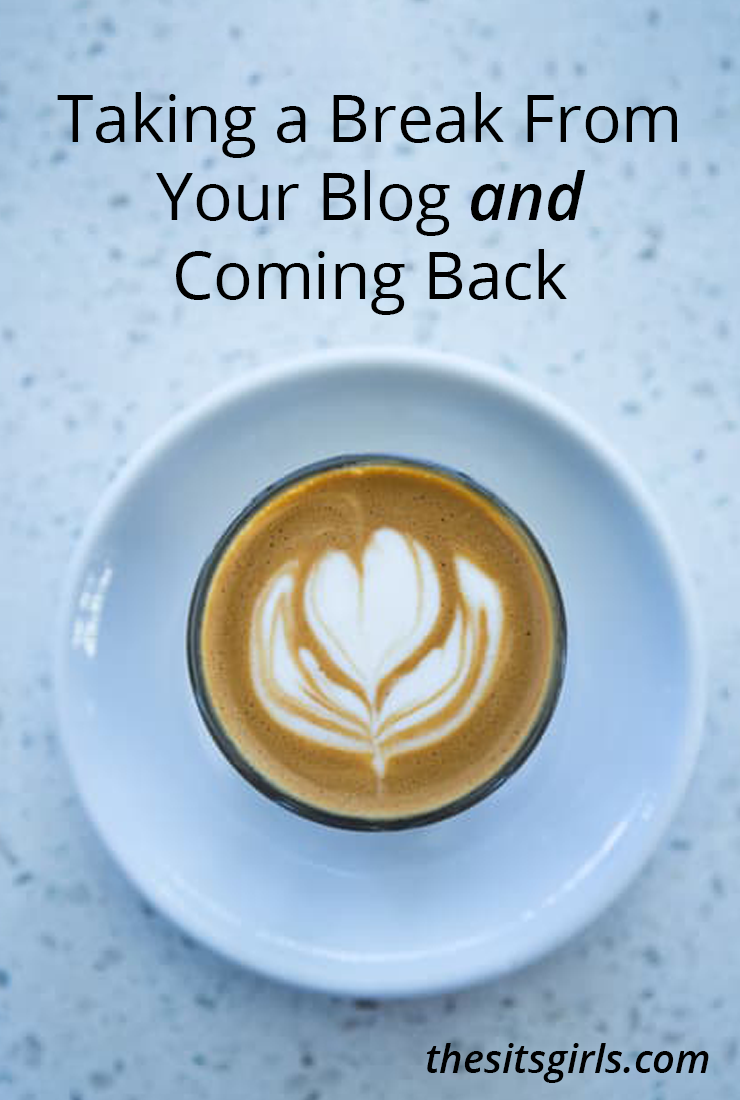 Renew Yourself And Renew Your Blog
Recently, I experienced a slump in my blogging. Spending many hours designing and redesigning the blog, creating content and graphics, changing focus from one niche to another all resulted in hitting a wall. I hit that wall hard.
It was time for self-renewal and introspection. Here is what I learned from giving myself permission to step away for a time.
It's Okay To Take A Break
Think about the hours you spend working on your blog. In any other job, you would have the weekends or vacation time. These periods of non-work are meant to help you refresh, renew, and rest. The same is true for your blog. It's okay to take a break. Give yourself permission to spend time with family and friends or take up a hobby. Give yourself some time to refresh.
Inspiration and Motivation
Tap into the little things. Stop looking at life through your camera lens and engage. As bloggers, we are always looking for great images or experiences to share with out audience. The next blog post is always present on our minds. But there is worth in stepping back and being in the moment.
Put the camera down and experience life. Sure, you may not capture that great shot, but you will have renewed your being by staying present. Staying in the moment also feeds your mind with inspiration and motivates you to share experiences and revelations with others. Stay in the moment, because you deserve it and your audience will love the renewed energy and enthusiasm you bring to the blog.
Write
You may step away from your blog for a short time but keep writing. Jot ideas down in a notebook, journal, or write for others. During your renewal process you will uncover ideas and thoughts you may want to share later. Or you have ideas about where to take your blog next. Whatever it is, write it down. Writing, for me, unleashes more creativity and invigorates my thoughts. Guest write for other blogs too. This is a terrific way to keep your creative juices flowing and stay engaged.
Change Your Schedule
Blogging is hard work. You are responsible for every aspect of your blog and each part takes time. Give yourself a break by reworking your blogging schedule. Change your posting frequency, streamline your graphics, reexamine your sponsored post guidelines, or schedule down time. Don't be afraid to restructure your blogging to make it work for you.
Do What Works For You
I made the mistake of taking every bit of advice about blogging and tried to incorporate it into mine. I lost my focus, vision, purpose, and time. The blogs became a chore rather than a joy. Only apply the bits of blogging advice that apply to you. Post at a frequency that works for you. Maybe it's once a week. That's okay if it is the best for you. Only consider sponsored posts that work for your blog. Avoid sponsored opportunities that don't fit.
Stay true to your vision by posting on your office wall what your blog is about, what you love, and why you blog. This simple thing will help you stay focused on the why and your true self.
Support & Blogging Buddies
It's been said time and again, because it's so true — join a blogging group. Facebook is a great place to find blogging "tribes". Make an effort to find a group of fellow bloggers. Engage by chatting, sharing, and supporting one another. Share your questions or struggles, triumphs and victories, and support other bloggers at the same time. Consider a blogging buddy to bounce ideas off or motivate each other. Whatever it looks like, find support.
Blogging is a journey. Each of us can look back at our early posts and see the progress we have made. It is also a personal journey. Where we start as people may not be where we end up. Along the way, we must take care of ourselves as much as we care for our blogs. Taking breaks to renew our bodies and minds is essential to keeping our blogs fresh. Take time for yourself because your audience will love you for it!
Keep Reading
For more blogging advice, check out our favorite blogging tips.