This post may contain affiliate links which may give us a commission at no additional cost to you. As an Amazon Associate we earn from qualifying purchases.
Everyone would like to drive more traffic to their blogs. The biggest question is how? You'll find suggestions left and right, but making sure your homepage is appealing to the eye and simple to navigate is one of the easiest ways you can gain page views. This blogger has some great suggestions for your homepage revamp!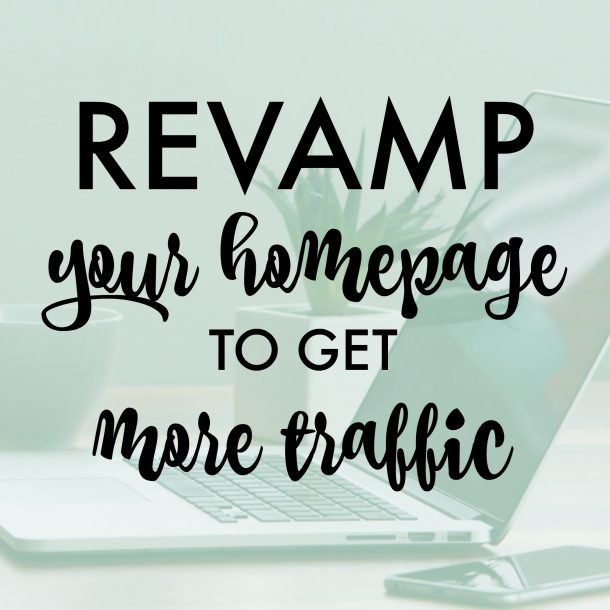 Revamp Your Homepage to Get More Traffic
I rarely, rarely write on blogging. For one, I still feel really new at this. For two, even though my B.S. is in Education, I'm not great at explaining things. Except baking, I love to teach the boys about baking. For the most part, I get impatient and skip over steps.
I really felt compelled to write this after visiting numerous blogs that I find very difficult to navigate. I draw on my experience of reading many blogs a day and put together practical tips to implement to make your blog more user friendly.
Read the full post here: Revamp Your Homepage to Get More Traffic