This post may contain affiliate links which may give us a commission at no additional cost to you. As an Amazon Associate we earn from qualifying purchases.
We all know that first impressions are everything. If you go on a job interview, you iron your clothes, make sure your hair looks good, wear your best pair of shoes and anything else that is going to give the company a great first impression.
Making that great first impression is just as important on your blog. Having a killer "About" page is one of the most looked at areas of a blog. This is one of your first opportunities to wow a potential reader or brand.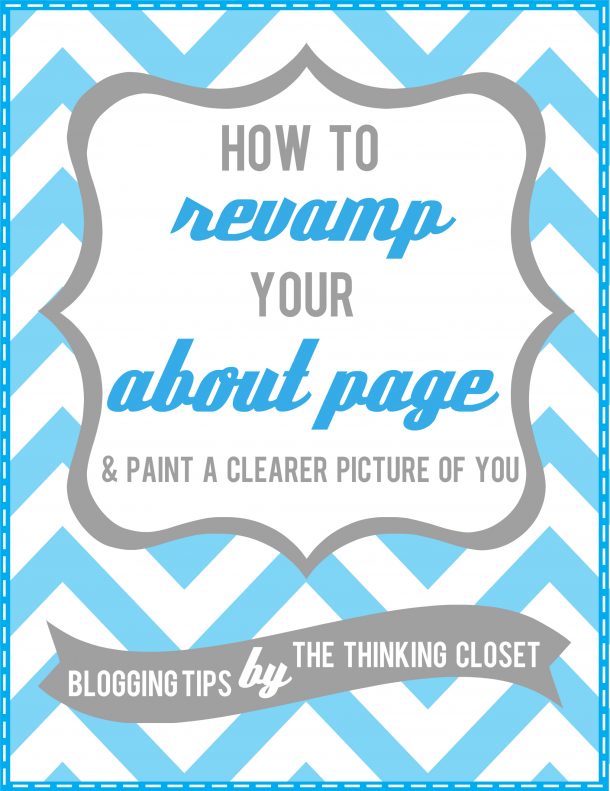 Revamping Your "About" Page
Is your blog's "About" page the same as it was when you first started your blog? Is it full of outdated information? Or painfully lacking in the photo department? Trust me, you're not alone. However, if you're like me, you probably just feel too busy or overwhelmed to take on a revamp of your "About" page. As bloggers, we feel we've got bigger fish to fry, like creating new content and connecting on social media! Right? Well, what if I told you that your "About" page has a significant impact on reader experience…so significant, in fact, that with a little bit of tweaking, it can be the lynch pin that helps gain you a loyal following and allows you to forge deeper connections with readers.
In this tutorial, I walk you through a series of questions and writing prompts to help guide you as you revamp your "About" page and paint a clearer picture of yourself for visitors to your blog. Oh, and you'll be sure to catch a glimpse at my "About" page in its ho-hum phase before the revamp and in it's new-and-improved state afterwards. Annnnd there just may be a few goofy photos of me to keep you entertained along the way. So, what are you waiting for? Let's put just a little bit of time and focused effort into giving those "About" page the makeovers they deserve, so that we can build the blog community we crave.
Read the Full Post Here: How to Revamp Your "About" Page