This post may contain affiliate links which may give us a commission at no additional cost to you. As an Amazon Associate we earn from qualifying purchases.
If you've been blogging for any length of time then you've probably heard the term "RSS Feed" tossed around. Every blog has an RSS feed but with Mailchimp you take your average RSS feed up a notch. By using a newsletter service like Mailchimp you can take your standard feed and turn it into an email campaign. This might sound confusing but Mailchimp helps make this process easy and this post will walk you through the process step by step.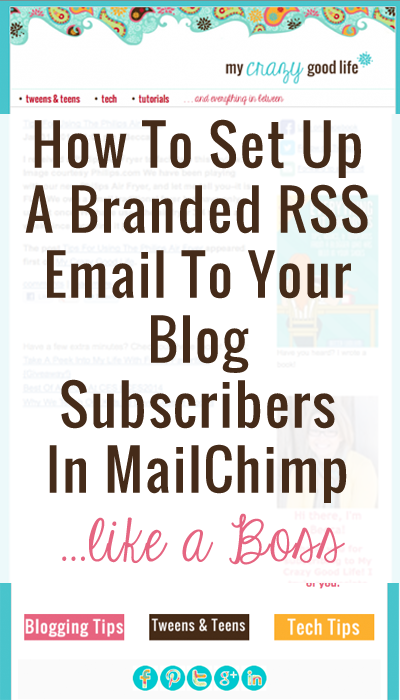 How to Setup an RSS Feed in Mailchimp
Do you want your blog updates to be sent out in eye-catching colors that match your blog and logo? It sounds like you want to use a dedicated RSS to email service, like MailChimp! Here's a step-by-step tutorial that explains how to set up a FREE RSS to email campaign in MailChimp.
There are two ways to subscribe to someone's blog–RSS and email (which is through RSS). When dealing with RSS feeds, it can get very confusing very quickly. I'm going to try and help make it all clear for you!
Read the Full Post Here: How to Setup MailChimp like a Boss.