This post may contain affiliate links which may give us a commission at no additional cost to you. As an Amazon Associate we earn from qualifying purchases.
Scheduling social media updates, when used correctly, can help you to organize and streamline your activity. Sometimes you might want to schedule facebook posts, but also want a comment left on that post immediately after it goes live. Until now, that wasn't possible.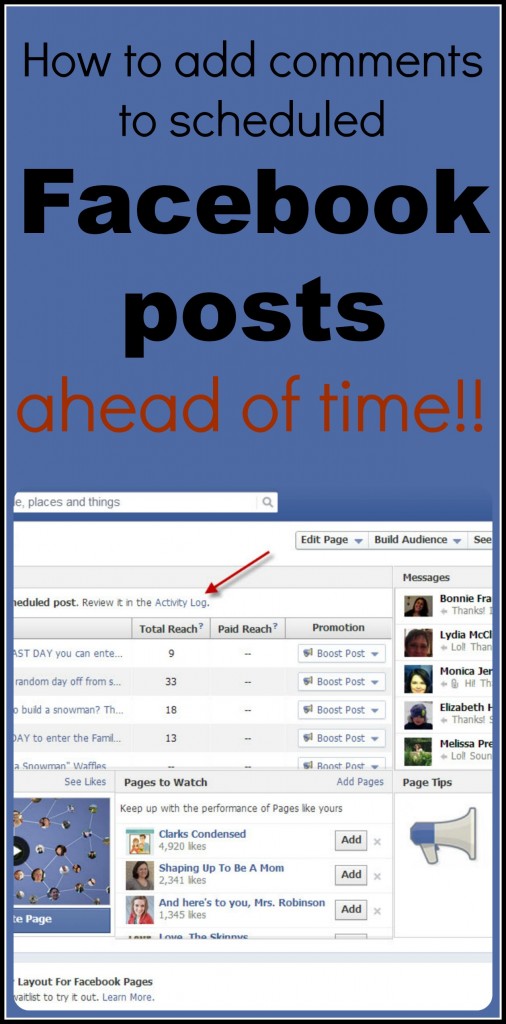 How To Schedule A Comment On A Scheduled Facebook Post
Do you like to schedule your Facebook updates in advance? Frustrated by the small number of people seeing the Facebook posts that link to your blog? One solution is to add the link to your post in the comments. But, how can you do that if you schedule your posts? I discovered a sneaky little trick that allows you to add a comment to a scheduled post that hasn't gone live yet!
Read the Full Post Here: How to Add a Comment to Scheduled Facebook Posts