This post may contain affiliate links which may give us a commission at no additional cost to you. As an Amazon Associate we earn from qualifying purchases.
When you first started blogging did you set blogging goals for yourself? You may have formally set a specific intention or maybe it was just a general idea in the back of your head, but there was probably a driving force behind starting your blog. Once you've figured out what your most important goals are, how do you go about achieving them? This blogger will walk you through all of it!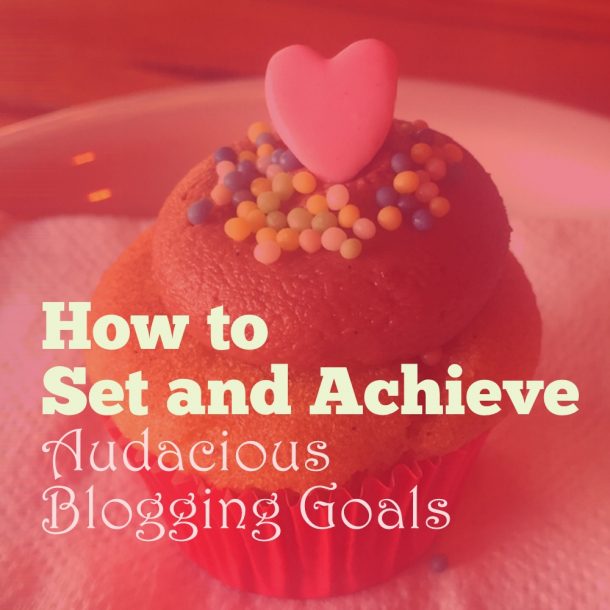 How to Set and Achieve Audacious Blogging Goals
What are your blogging goals?
Do you want to…
Create incredible content?
Get more eyes on your blog?
Build relationships with readers?
Create a community around your blog?
Make money from your blog?
No matter what your blogging goals are, you CAN achieve them by creating a strategic plan.
In this post, I provide a step by step framework for choosing your most important goals and then brainstorming specific action steps to make them a reality.
Read the full post here: How to Set and Achieve Audacious Blogging Goals