This post may contain affiliate links which may give us a commission at no additional cost to you. As an Amazon Associate we earn from qualifying purchases.
For some, there comes a point in their relationship with their blog when they are just not feeling it anymore, even after they try tips to avoid bloggy burnout. Is that you?
In the beginning, your mind overflowed with ideas, thoughts, and stories.  You had so much to share and you could never find enough time to spend with your blog.  It listened, it inspired, it accepted, and it was fun and exciting.
Time passed, you found other things took your time, felt more exciting, more interesting and you made excuses and apologize after apologize.  It wasn't the blog's fault, it was yours.  Your blog was perfect the way it was but you had changed.  You felt stifled, limited; you just had no desire left for your blog.
"Wait" you say, "I love blogging, I just don't love my blog anymore."
Before you find yourself writing that "It's not you, it's me" post-it note…
How to Determine Whether to Break-up with Your Blog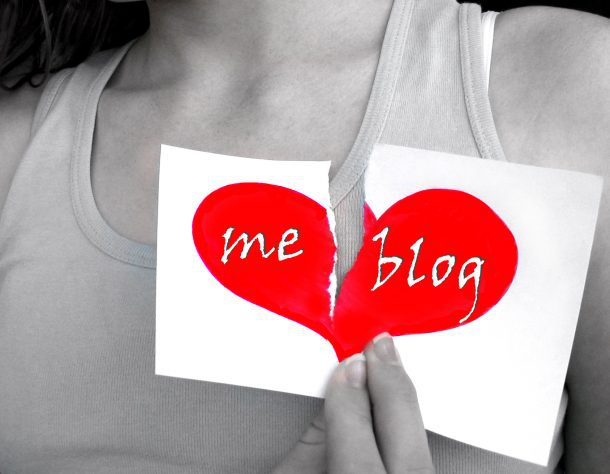 Ask yourself why
Why do you not love your blog anymore?  Is your post schedule too intense?  Do you feel limited by your niche?  Do you feel too unfocused?  Are you too distracted by other demands in your life?
Ask yourself if any of these can be fixed
Can you reduce the number of posts per week?  Can you expand your niche within the same blog?  Can you narrow your focus?  Do you need to take a hiatus so you can focus on outside demands until they are handled?
Ask yourself if you blog can handle the changes
What will happen to your blog if you reduce your posts per week?  Can you blog's niche grow without losing its integrity?  Can you narrow your focus and find a engaged audience to follow?  Will the work needed to bring the love back take more work than starting over?
How did you answer these questions?
Yes, like any relationship, creating, building, and sustaining of your blog will take work, dedication, creativity, and flexibility.  Yet, like many relationships, we often find that we no longer can sustain the relationship because to do so would require one or the other to be inauthentic. If you feel that your blog is not allowing you to grow, that you have evolved right out of what it has to offer, it is likely time to move on.
Say Goodbye, with Respect
You have a following; you have a community of readers that make up your blog.  When you break up with your blog, when you say adios, you are also breaking up with that following.  Don't leave them a post-it note with a lame excuse.  Feel them in on the process, let them know how you are feeling, thank them for their support, their love, their time.  Continue to follow and comment on their blogs, continue to tweet them and share their posts.  Perhaps someday, you will start a new blog and all those that remained friends after the break-up will be more than willing to support you all over again.
About the Author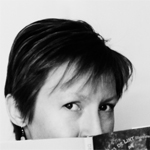 Jacki is a book-obsessed, maniacally efficient, logically creative feminist that is still grieving the break-up with her four year relationship with her blog The Raven's Spell.  To get through her misery, she has consumed massive amounts of social media and begun leaning on the support of her new blog Dare 2 Dream Dare 2 Do in order to become who she might have been.