This post may contain affiliate links which may give us a commission at no additional cost to you. As an Amazon Associate we earn from qualifying purchases.
No one has time to recreate the wheel with every single blog post. This is why creating a social media image template is vital to cranking out content that's consistent and packs a punch.
The best way I've found to do this is by using Canva. When you open Canva, you have the option of creating Facebook, Instagram, Twitter and Pinterest images that are optimally predefined to show well in their respective feeds.
I'll take you from concept to finished product sharing my go to resources to get your creative juices flowing for all of your blog posts!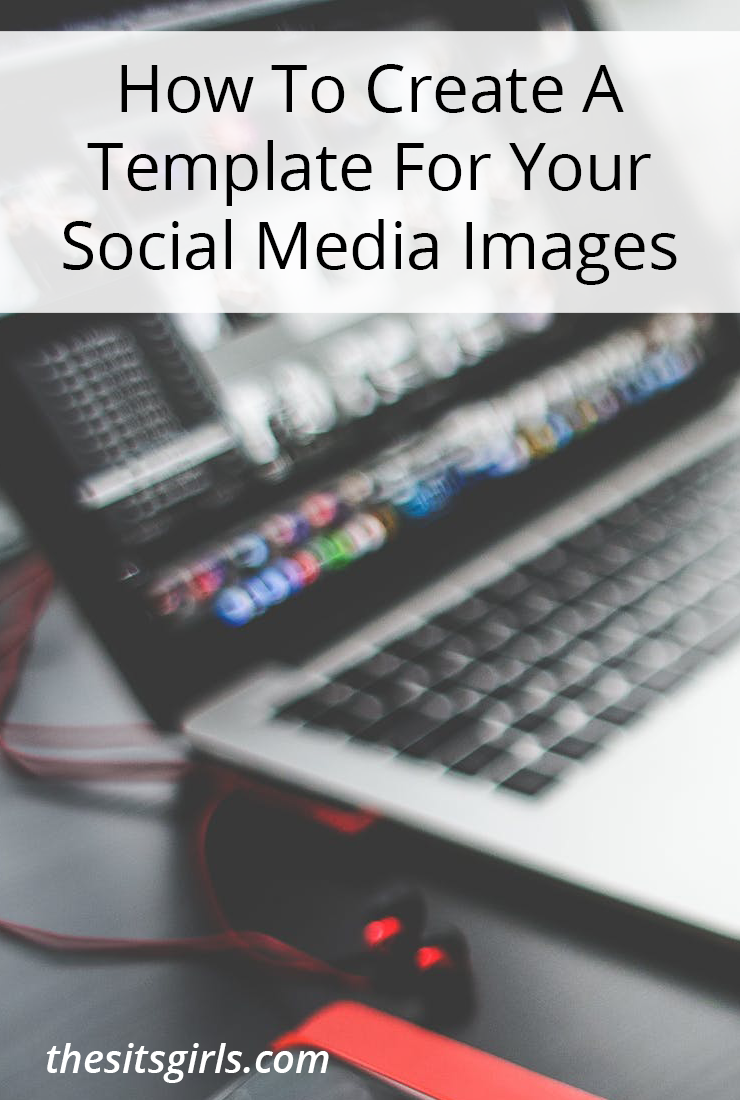 How To Create A Template For Your Social Media Images
1. Head over to design-seeds and pick a palette. This is especially for those bloggers who don't have a visual brand set for their blog yet. Choose a palette that you will love and reflects your style.
2. Be sure to keep a file of all of those HEX codes. What are HEX codes? Hex codes are the corresponding letter and number combination for any and every color. If you're on design seeds, you can find the HEX code for each color in your palette by hovering over the individual color thumbnails to the right of the inspirational image. See below: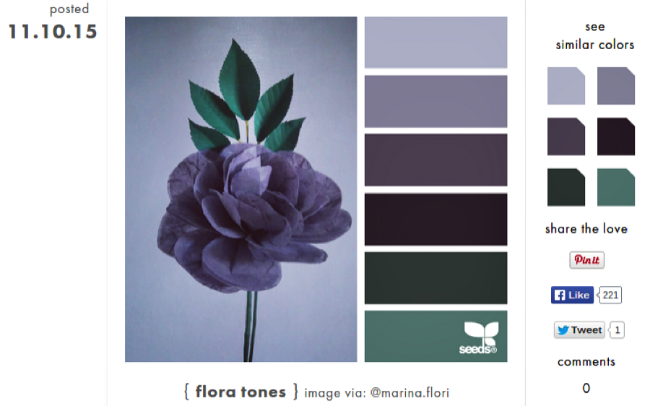 If you like a certain color in the palette and want to base a new palette off of one thumbnail color, simply click on your desired color and a page of palette options, using the color you've chosen will come up. Spend some time here and play!
3. Head over to Canva and create your images. For blog posts, I recommend creating a Facebook image as well as a Pinterest image. Canva has the optimal pixel sizes in templates for you, so you don't have the research how big to make your social media images. You can have other images in your posts, too (especially to break up sections of text). Because Canva keeps your work in your personal portfolio, you can name your Facebook worthy image "Facebook" and your Pinterest worthy image "Pinterest". If you need help on creating branded images, Canva has a free Design School you can go to. Learn all about color and font combinations, text alignment, layout, backgrounds, shortcuts and more! It's fun to get through the tutorials.
4. With your HEX codes, you can also insert your selected palette and always have it available, every time you create your images so you don't have to pull out your sheet of HEX codes (or you can get a little obsessed and memorize them, like I do).
5. For Facebook and Pinterest images, you want to be sure that you have the title of your post as well as the URL of your blog on the image. If you have a logo, consider adding that as well. Generally speaking, the title takes up the top half of the image and the URL and / or logo is centered at the bottom of the image
6. Let's talk fonts. You always want to combine a script font with a sans serif font. You never want to have three different script fonts. Why? Look, here's why: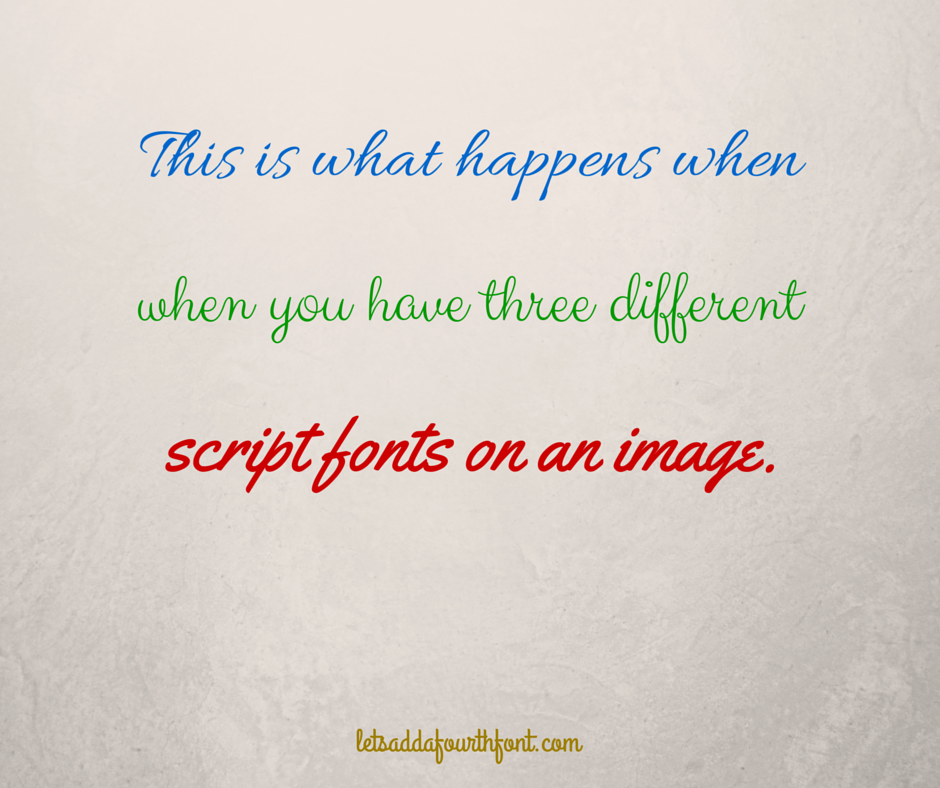 Lot's going on, right? If you saw this in a feed, would you click on it? Probably not. Is this better?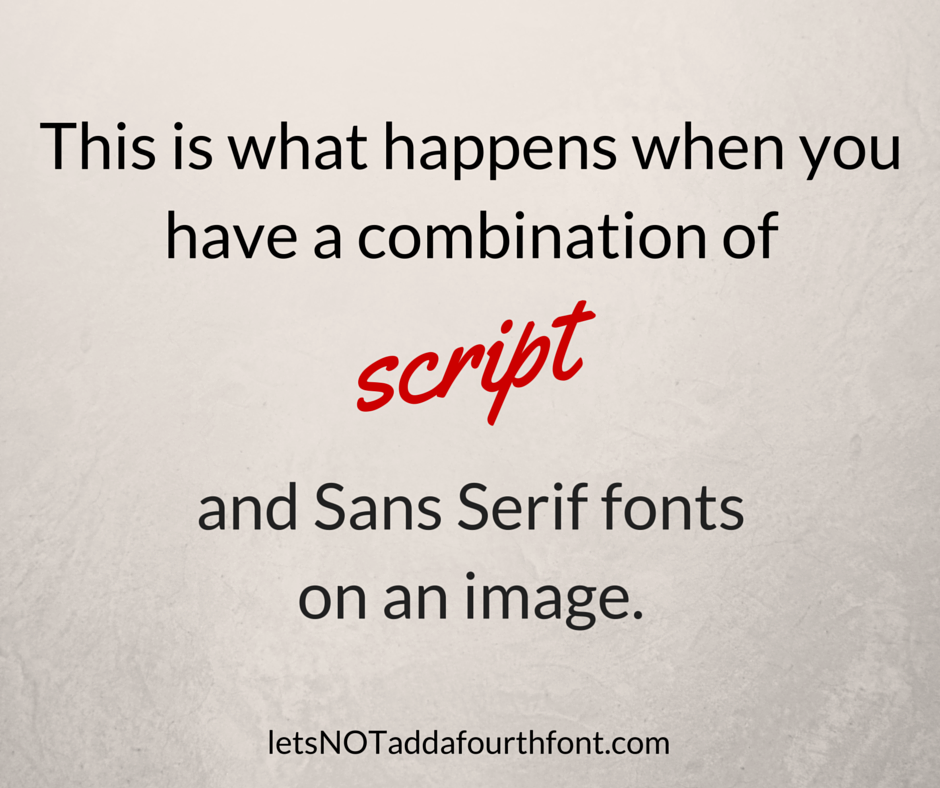 See how the word "Script" jumps off the image? I helped with a color change, but you get the drift. Draw the eye where you want it to look.
7. Be consistent. New fonts are created all the time, so are beautiful color palettes. It's important that you stick with the palette you chose. Why? Because the goal is to have your readers and followers to know who you are without even seeing your URL or logo.
Consistency ensures that your followers will know you by your color choice, font, and style. They'll anticipate your words and content just by seeing your image…and that's the point!
For more image creation tips, check out this post to learn how to make pinnable images on Canva.