This post may contain affiliate links which may give us a commission at no additional cost to you. As an Amazon Associate we earn from qualifying purchases.
One of the most powerful tools in finding your community through blogging comes from an unexpected place.
We work hard on our posts, we engage with our readers, we try really hard to be seen. Self-promotion is a tremendous effort in the world of a blogger looking to be recognized. We schedule posts and tweets. We find places to link up our posts regularly, hoping to drive readers our way.
But there is something that we don't always recognize to be an impressive influence that actually is.
And that's sharing the work of OTHERS.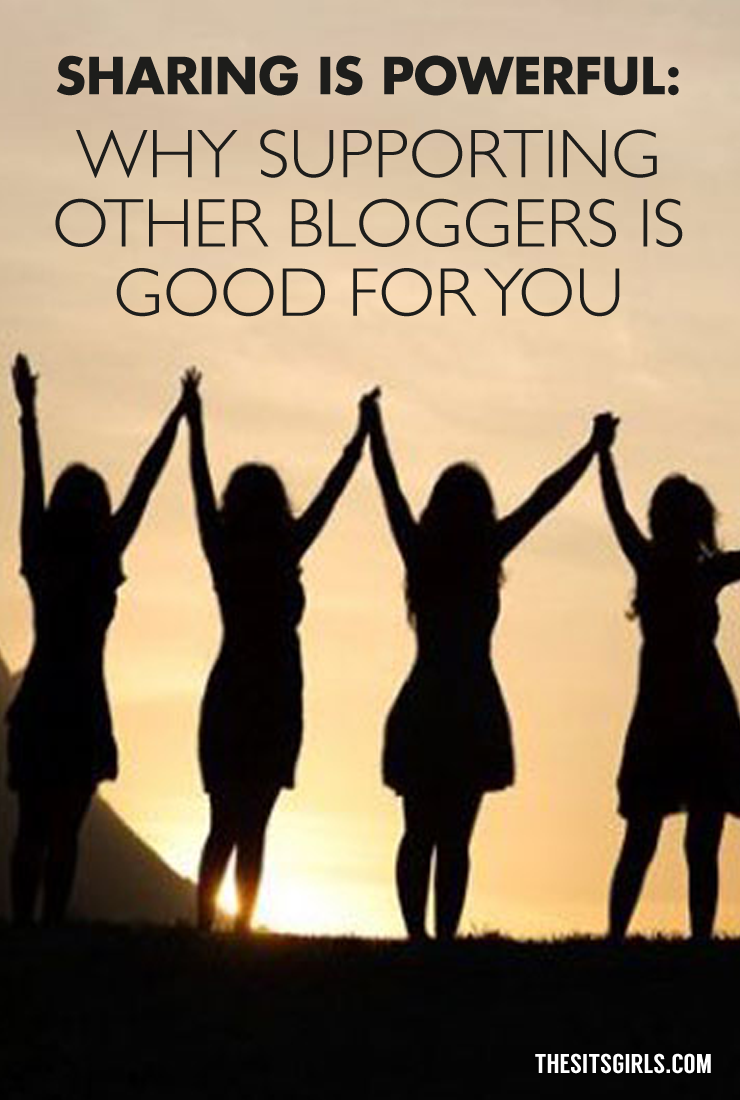 Social Media Sharing and Support
It sounds funny, I know. Why would I share the posts of other bloggers in an effort to actually be seen? How can we benefit from this?
Stick with me – you might be surprised!
BE REAL
First and foremost, your sharing has to be genuine. If you're sharing just to share, it's going to show. But if you're sharing posts that you have really enjoyed, stories you've found yourself touched by? Your readers will see that. And they'll enjoy engaging with you over a common interest. Some of the best comments I have received on Facebook come from people reacting to things I've shared that were not written by me.
BE A RESOURCE
Come across an article that covers some amazing information? Something you find yourself bookmarking or referring to again and again? Share it. Your readers will recognize you as someone they can trust. They'll remember that it was you who pointed out the amazing post with tips on how to use their new camera or how to increase their traffic. And when they do they'll come back and see what else you've discovered. And they'll share your information with their friends. You've instantly extended your reach!
SHARE AND BE SHARED
There are so many communities these days that exist specifically for link sharing. Find the ones that best suit you and your blogging style. Do you post every day? Find a group that offers up a daily thread to its participants and encourages members to share for one another. Are you more active on Google+ than Facebook? Look for groups where members share for each other by using the "+1" option. Don't be afraid to jump in and don't hesitate to leave if the group isn't working for you. There are easily hundreds (if not more!) of Facebook groups for bloggers right now and if you find yourself in one that isn't working for you or just doesn't seem right it's your right to leave. Make a switch. Join one group. Join twenty. Be prepared to participate, though. You can expect a lot of shares in exchange for you sharing – but don't forget to be genuine about it. If it's not something you'd share, don't compromise yourself just for a share in return. Stay true to you!
FIND A FRIEND (OR SEVERAL)
One of the greatest things about blogging for me has been the incredible friendships I've developed. I'm not sure how it all fell into place and I have no magical method to finding your people through social media. But I can tell you they're out there. If you branch out and read more blogs, you'll get to know more people. And if you get to know more people your connections will grow until you find yourself recognizing names and faces and writing styles. And before you know it you'll have your support system in place. You'll have friends who will share for you, because they know you and respect you and want to share your work. And you'll find that you'll be doing the same in return. And honestly? It's a win-win. Because it's real. And you're connecting on a level way beyond simple social media "likes" and retweets. (Which are still great, of course, just in a different way!)
And there you have it, a few important points to remind you why social media sharing the work of other bloggers is not just a good thing, but a great thing. Sharing is really key when it comes to social media, and being there for others is a great way to show both your friends and your readers that you're more than just a name behind a blog, but you're a person, too, and one worth knowing and engaging with.
Keep Reading
Are you looking for more information about blogging and social media? Here are a few posts you'll find helpful: