This post may contain affiliate links which may give us a commission at no additional cost to you. As an Amazon Associate we earn from qualifying purchases.
Trolls, can't live with them and I don't want to. So how can we avoid them? Truth is, you can't avoid them. No matter how neutral your writing is, or even if your all time hero is Switzerland (neutral, get it?) there will always be a bone to pick. Writing online is a beautiful form of artistic expression and with that comes the kind of sharing that opens you up to others' opinions. Enter the Social Media Trolls.
What Are Social Media Trolls?
Much like the fictitious characters they are meant to represent, Social Media Trolls lurk and wait for their shining moment to comment on something expressed without first-hand knowledge of the writer, or even with the goal of trying to illicit constructive engagement. Usually they use bad grammar, ALL CAPS, or tend to grandstand. No matter how kind and charitable your response, the Internet Troll will always, always find a perceived loophole in a vain attempt to make you, dear writer, second guess your intentions. They swim in a sea of right, and no matter what you say, they will call you a salmon (get it? They swim upstream?).
Don't fall prey to it!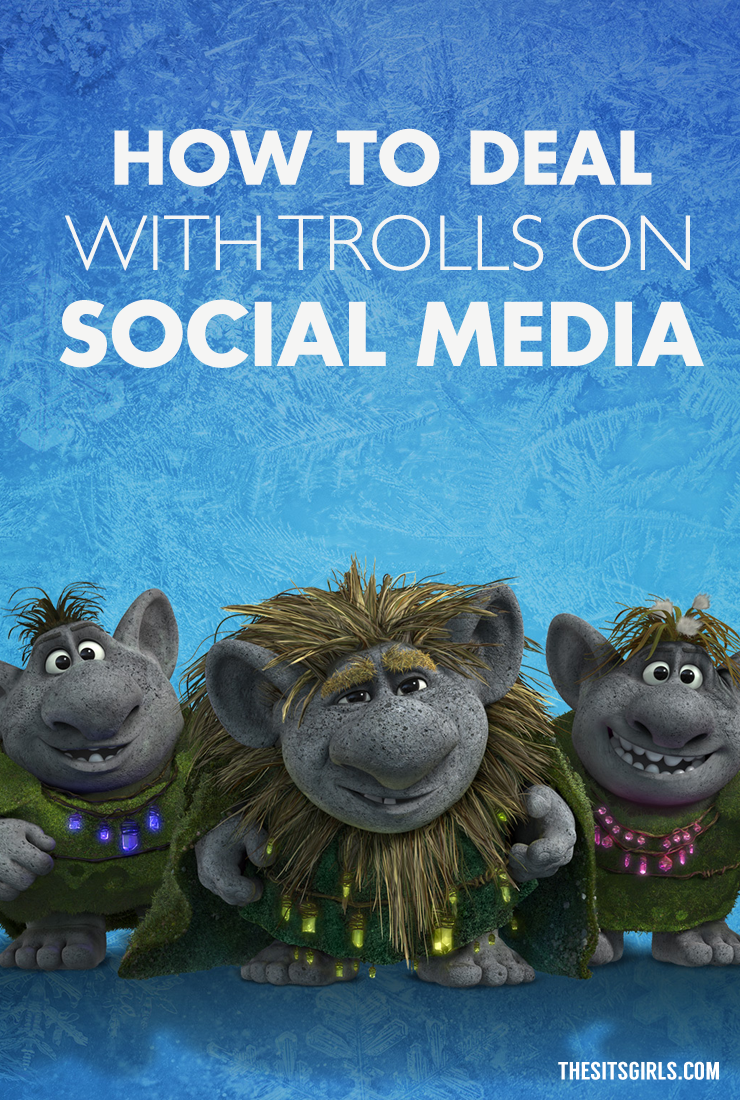 What Can You Do About Social Media Trolls?
Moderate Comments. If you're on Blogger, don't use Captcha, please. That's annoying. Do moderate comments. This means that whenever you receive a comment, you have the option to publish, delete, or send to spam.
Block their email address (if you're on WordPress) from commenting. On the Blogger platform, there's a neat little bookmark for Chrome appropriately named Nuke Comments. This little tool will delete the commenter and block the user, in two clicks.
Block the IP address. When you receive a comment, there is an IP address associated with the email address, copy and paste right into your Blacklist (on WordPress).
Block them. If you're blog is like mine, you have social media buttons located in a few places, because you genuinely want to connect with your readers. If you find a Social Media Troll lurking, block them. The Internet is free, yes, but your writing space is your house, and you can keep as clean or as dirty as you want.
Use a Virtual Punching Bag. Should you get a comment or message that really upsets you, head over to a word processing program, like Word (or Notepad) and copy the comment. I know, just bear with me. Copy the comment, and then, write the response you wish you could. I will even go so far as to say you can swear there. Why? Because after you get it all out, you're going to delete it. Then get back to your happy place. Writing, reading, traveling, working, creating, mothering…you know, being you.
Delete it. Just because a Social Media Troll comments on your blog, doesn't mean it has to stay in your queue. There's help available in the form of the delete button. Use that to your hearts content! Out of sight, out of mind, I always say.
Go three rounds and leave the ring. Let me paint the scenario: You write this amazing piece and publish it. You receive a really snarky comment. Respond in a clear, calm and collected manner (if you try it, and it's not calm, see #5 and try again later). They respond to that. Why? Because they are flipping out at your calm demeanor. Their comment was supposed to make you SO upset that you either shut down your blog, or came at them, guns blazing. Do you respond again? NO. The fight is over, and you won. You kept your cool and they look like, well, losers in a very well orchestrated boxing match.
Pray for them.  I'm Catholic. It's just what I do. A bead for every Social Media Troll. If you feel more comfortable putting it out into the universe, do that. If Karma is your cuppa, then do something nice for someone else and offer that as your token, on the side of paying it forward.
How Do I keep From Becoming A Social Media Troll?
Focus on your writing, or passion, and let the Social Media Trolls move on. They eventually will, and if you're writing honest and compassionate stuff, they may, no, they WILL be back. Probably because they subscribe to your blog and follow anything you do. They just can't help themselves. Because what do the Internet Troll eat for breakfast, lunch, and dinner? Jealousy. They snack on the color green. Sad, isn't it?
There, I said it.
Keep the green eyed monster away, and focus on the positive, and you don't have to worry about becoming a troll.
Your turn. Is there another way to avoid Social Media Trolls?
Share them in the comments so we can all benefit.
Check out this post for tips to help you write about hot topics with style and grace.