This post may contain affiliate links which may give us a commission at no additional cost to you. As an Amazon Associate we earn from qualifying purchases.
Is it your desire to develop a close relationship with your readers? Perhaps draw more readers to your blog with relatable content? Use your personal experiences and knowledge as an introduction to share valuable information with your readers. Through these informative articles your audience will experience the, "I've done that!", "I know how that feels!", "Maybe this will work for me too!" moments. Nothing drives a reader to your blog like sharing your personal story and experience.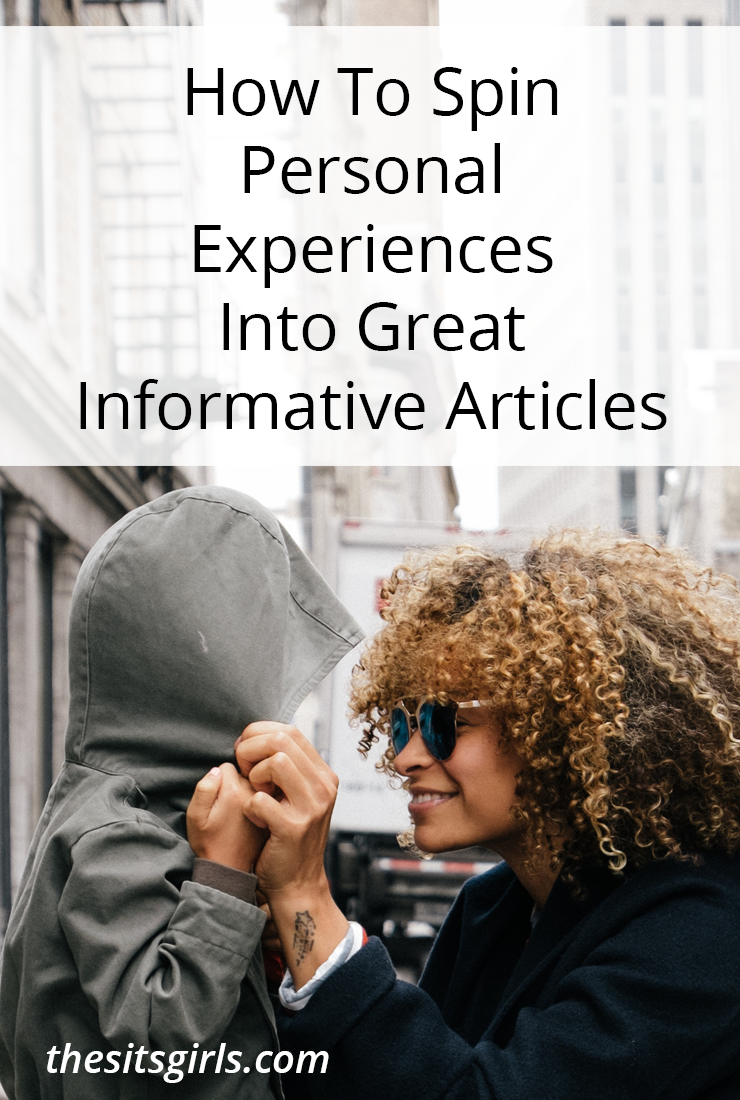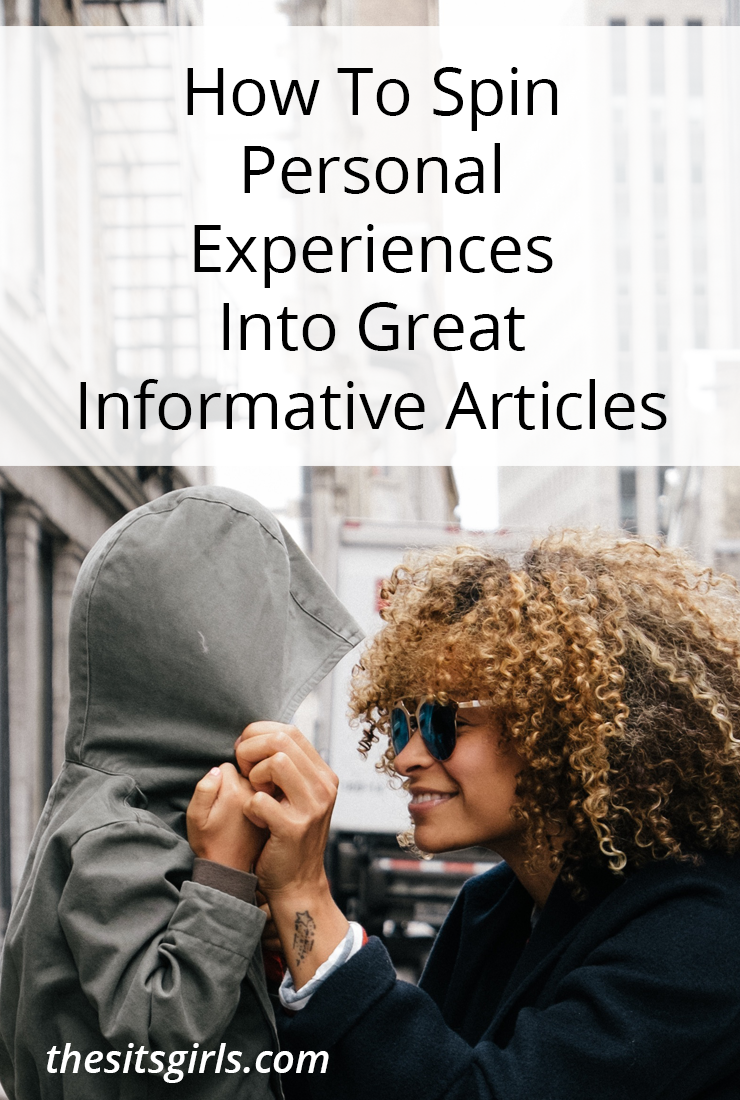 How To Spin Personal Experiences Into Great Informative Articles
These types of articles can be informative, sad, victorious, humorous, or provocative. Depending upon your story and approach, you can write a great informative article based upon your personal experiences.
Inspirational Story
One approach is to write an inspirational story based upon an experience in your life or that of someone close to you. These types of articles are wonderful because not only do that help the reader, they are also evergreen. An inspirational article can give someone hope and strength in a difficult situation. You can inspire someone to take a leap of faith or try something new.
I've written about my two sons; one diagnosed with Type 1 diabetes the day my youngest son was diagnosed with autism. This journey has prompted a few pieces, including inspirational, informative, and humorous. Draw from your life experience to entertain or educate your readers and build an intimate relationship.
Your story need not be one of survival or deep trauma. It may be one about raising children, single parenting, bungee jumping, being stung by 5 bees at one time, or going through TSA. Any of these events can spin into a humorous, informative, or provocative story.
Informative Story
Spin a personal experience into a great informative article with the how-to style. This style is perfect for sharing your story, relating to your audience, and educating. A strong opening will hook your reader. Move through the piece with tips, humor, or revelations.
This type of post is terrific for email sign-ups, too. You can use your experience to create a checklist, calendar, how-to guide, or inspirational saying for readers to download when they sign up for your email list.
Have a great story about your mother-in-law? Spin that into a book of humorous sayings, an MIL print out, tips for living with your MIL, or how-to navigate the in-law relationship. I have written about my experiences in the special needs area of education and shared an organization system I created.
 Grab Your Reader
Grab your reader's attention early in the article. It should set the tone of the piece and give glimpses of what the article is about. Typically write in an informal but relatable voice. This style creates a friendly setting to share your story and conversation. Writing more formal pieces works for certain articles such as more serious topics. Depending upon the piece, I switch from informal (for humorous or inspirational) to a bit more formal (how-to or serious content).
Let the reader know early in the article what they are going to get from it. Is the reader going to learn something, be entertained, inspired, or provoked to think? Are you solving a problem for them or creating hope for them?
Always use good article organization, proper spelling, punctuation, and grammar. Nothing is more of a turn-off to readers than lazy writing. It seems obvious, but correct spelling and grammar make you a credible writer. How many pieces have you read and come across misspellings or improper word usage and thought "Oh, she can't even spell. Why should I take her advice?" Don't sabotage your great content with sloppy proofreading.
Just Enough Information
We've all heard the acronym TMI (too much information). Keep this in mind while spinning your personal experience into an informative article. Give your readers just enough information and emotion to relate, but not so much that they turn away.
Use your emotions, experience, and results while avoiding oversharing. Going back to my two sons, I have shared what it is like to live with a diabetic without naming my son or discussing the very intimate details of managing his disease. Rather, I have tried to share what I feel is appropriate. Perhaps you are writing about difficulties conceiving a child. You may share the emotions and difficulties with the process. But you leave out the very intimate details. This is appropriate and respectful of your audience and your family. Sharing your story will inspire others without overloading them with intimate details best left private.
Be Fierce and Bold
Perhaps the best tip I can share is to be fierce and bold. Share your story, experience, emotions, and thoughts with others. Nothing is more powerful than vulnerability and humility. Sharing your story, spinning it into a great informative article has the power to transform another person's life. It may only be a giggle or laugh for the day that changes the course of another person's day. Your experience has the power to help another and build a community. Be fierce and bold!