This post may contain affiliate links which may give us a commission at no additional cost to you. As an Amazon Associate we earn from qualifying purchases.
Free fonts anyone?
When it comes to your blog design, we're passionate about finding the resources that are completely free (or just cost a few dollars!)
That's why we're super excited to share the below free fonts download with our community today.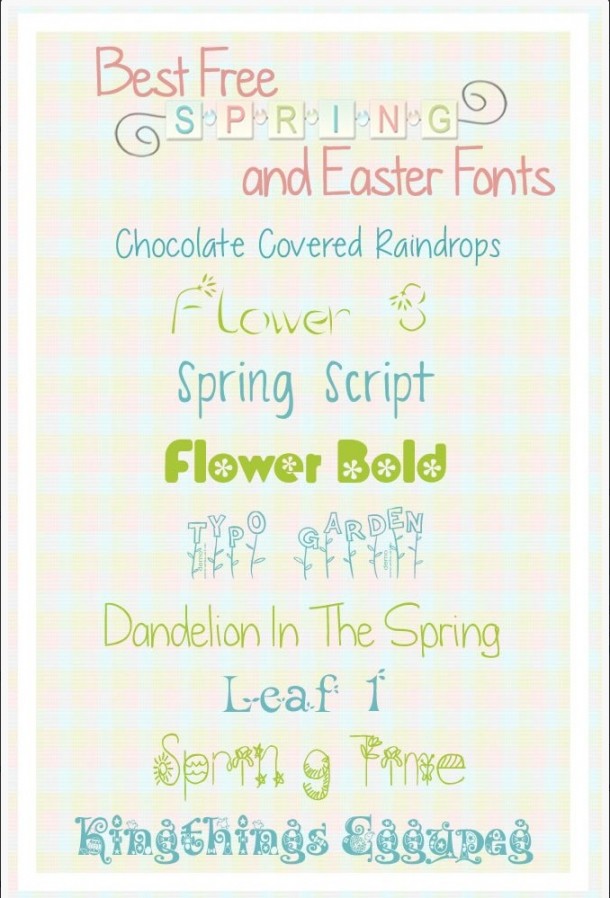 Free Fonts to Download
A great way to customize the look of your blog or business is to have a unique font. If you are using Times New Roman or Ariel as your logo, then you are doing your platform a great disservice.
Included in this post is a collection of favorite spring and Easter fonts. These fonts would be great for a craft business, candy shop, and other nostalgic services. Or just for seasonal advertising.
All the fonts are free for personal use. Some require a small donation ($5) to the creator for commercial use.
Each font varies, so please check the terms before you download.
Download Your Free Fonts Now: Best Free Spring and Easter Fonts