This post may contain affiliate links which may give us a commission at no additional cost to you. As an Amazon Associate we earn from qualifying purchases.
So, you're ready to start a blog! That's great! It can feel a little overwhelming when you are ready to navigate the waters of the world of blogging but have no idea where to begin. Luckily, you've come to the right place.
We offer a lot of guidance when it comes to the fundamentals of blogging, and today we will cover everything you need to know about how to start a blog in 20 minutes or less!
How To Start A Blog In 20 Minutes
Before you get started, you will want to make sure you know what you want to name your blog, because you will be securing your official blog URL during this process. Note: this post contains affiliate links which may give us a commission at no additional cost to you.
1. Choose a Platform: WordPress
We recommend a self hosted site on WordPress for a variety of reasons, but ultimately, when you use WordPress, the key reason is you own your site and your work. You have access to help when you need it. You can host code, widgets, and plugins that help make your site uniquely yours, and you can monetize your site with ads and sponsored posts.
2. Select a Web Host: SiteGround
A web host is a platform that stores your site and all of the pages within your site. We love SiteGround because it's easy, it's secure, it's inexpensive, it provides excellent customer service, and did we mention it's easy?
SiteGround offers a Starter plan, a GrowBig plan, and a GoGeek plan depending on your needs.
Since you are starting a new blog, we recommend beginning with the Starter Plan. It's only $3.95 per month and is perfect to get your blog going! You may want to consider the GrowBig plan if you plan to host multiple websites or the GoGeek plan if you will be working with larger or e-commerce websites.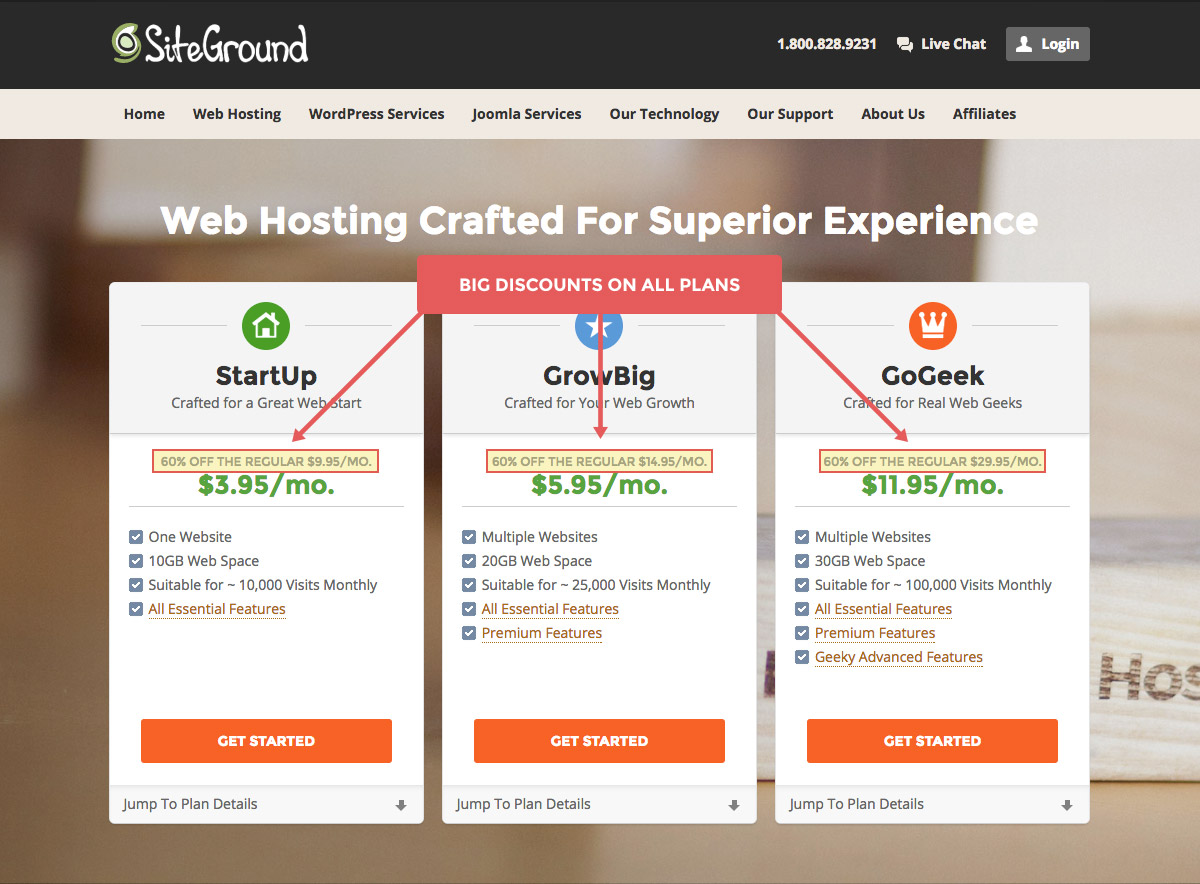 Your domain address is the URL that your website will be parked at and typically matches the title of your blog. SiteGround makes it very easy to set up a new domain or transfer your already existing domain to SiteGround for free as part of their SiteGround hosting service.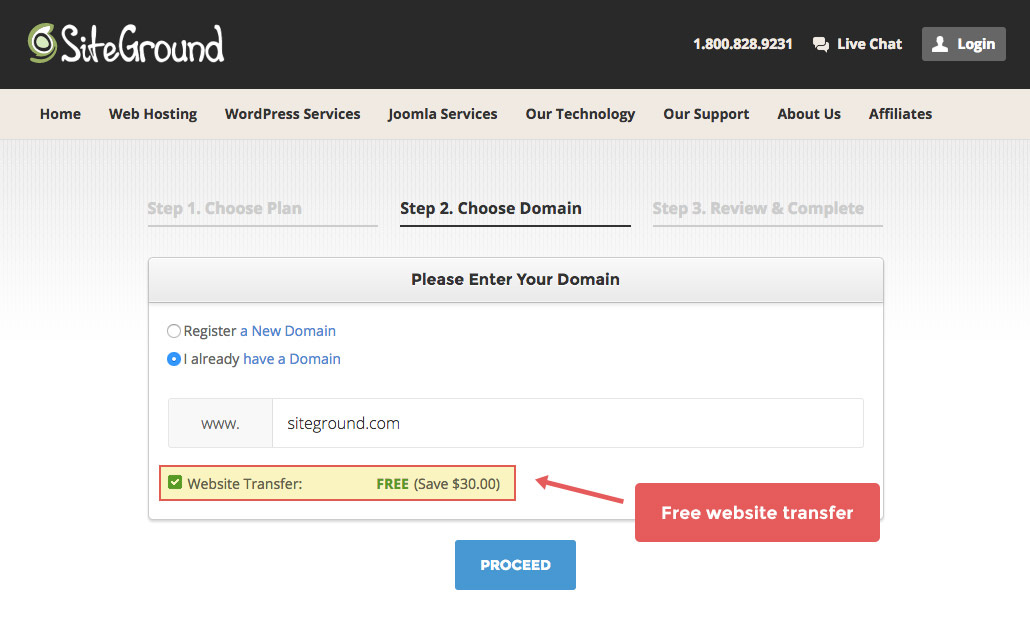 After you have reviewed and completed your SiteGround account, you are ready to install WordPress! Use the SiteGround Wizard or the Step-by-Step WordPress guide for an easy way to install WordPress and you will be publishing your first blog post in no time!
And that's it!
Five easy steps to set up your blog in less than 20 minutes.
Blogging has never been easier. Have fun with it!
Keep Reading
Now that you have a blog, here is a guide to 10 things you need to do in your first three months after starting a blog.