This post may contain affiliate links which may give us a commission at no additional cost to you. As an Amazon Associate we earn from qualifying purchases.
You want to start a podcast, but you're fairly tech savvy and you don't want to trawl through millions of online resources that start with "what is a podcast?"
Am I right?
Okay, here's your quick and dirty guide to starting a podcast. It just covers the actions you need to take to start podcasting with signposts to things like editing, submitting etc. This article applies to audio podcasting and is based on my own experience of launching my Creative Me podcast.
Before we start, I am assuming the following:
– You know what you'd like to podcast about.
– You've decided on a name for your podcast.
– You have some techie skills.
– You've listened to podcast before.
Once you have those details in place, you are ready to start a podcast!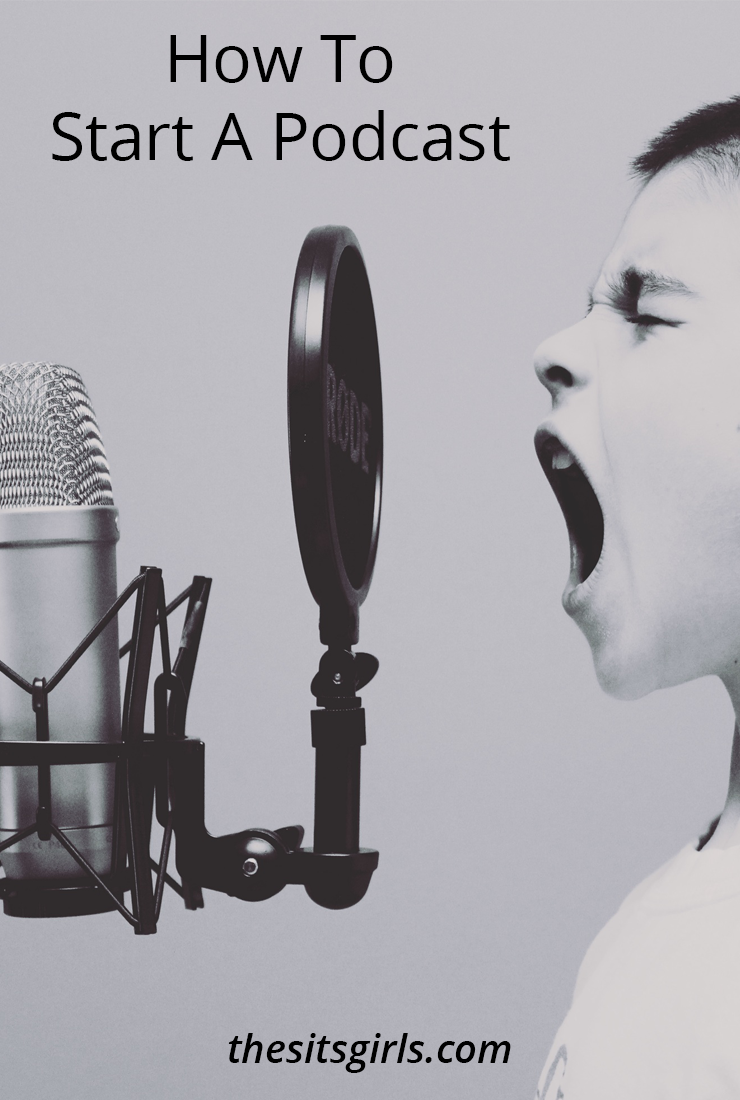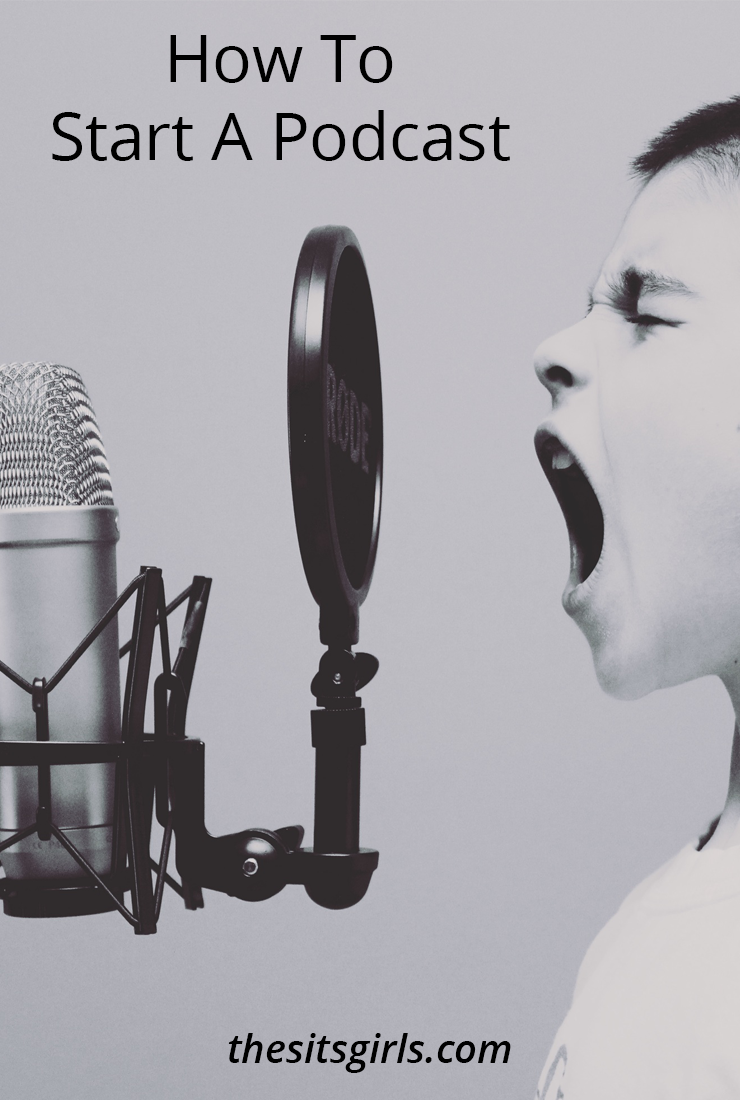 How to Start a Podcast
Rough out your podcast plan by answering these questions:
What is your podcast about? Try to come up with one sentence as this will be useful for marketing your podcast later on.
Roughly how long will episodes last?
How frequently will you release episodes?
Assemble your podcast kit, this probably includes:
Note: this post contains affiliate links which may give us a commission at no additional cost to you. By clicking on these links, I understand that a cookie will be placed on my browser to track purchases for purposes of commissions.
Microphone – I use the Blue Yeti, and it's pretty decent.
Pop shield to stop the "P" and "B" sounds popping in your audio.
Computer – I work off a Mac.
Audio editing software – I use Garageband, which is fine. Audacity is a good, free alternative.
Podcast Hosting solution — this is not exactly "kit" but essential, you need somewhere to put your audio files. The back of your own website is likely to be a bad idea. Libsyn is the only hosting company I'd ever use. Podcast hosting is what they do. Their cheapest package starts at US$ 5 per month – it's worth every penny. Libsyn creates an RSS feed for your podcast – this is the thing you need to get your podcast registered with podcast directories and it allows people to subscribe to the show.
Blog — I suggest using the time you spend creating a podcast work for you by repurposing that content for a blog. If you don't already have one, we have a tutorial that will help you start a blog for only $3.95 a month using SiteGround.
Outline your first few episodes
I don't recommend scripting podcasts – it just won't sound natural. However, a structure is important, particularly if you are planning to have reoccurring feature segments. I outline my episodes in Workflowy. It's worth getting 3 episodes planned and recorded before you submit your podcast to various directories (more on that later).
Record
Record the episode. If you want to use music in your show, ensure there are no copyright issues. It must be Podsafe music. I purchased some music from Premium Beat as an intro and outro to my show.
Upload to your host
Upload your episode to your host and complete the necessary information. Libsyn has a great knowledge base if you get stuck. With your Libsyn hosting package you get a free web page which you can include your show notes on if you like.
Submit to podcast directories
Next, you need to get your show on various podcast directories. This article from The Podcasters' Studio features a great list. The first place you should submit to is iTunes. The process has changed a bit since I published my first show a number of years ago. Here are the basic steps I went through to submit my new podcast, Creative Me, to iTunes.
Step 1: work out what your RSS feed address is. Mine is http://creativeme.libsyn.com/rss (yours will be http://podcast_name.libsyn.com/rss if you host with Libsyn).
Step 2: go to Podcasts Connect, sign in with your Apple ID and submit your show (details on how to do that here).
Step 3: submit your podcast. You will get an email telling you when it is approved. You then need to revisit Podcasts Connect and "unhide" your show.
After that, submit your podcast's RSS feed to as many directories as you like.
Spread the Word
You are now a podcaster. The next stage is to start spreading the word about your show and establishing a community. Social media can be a really useful tool, as can email marketing (there's a great article here). Good luck with your podcast.
Author Bio: Martine
Martine is a freelance writer, blogger, and podcaster living in Guernsey, Channel Islands. When she's not writing, you'll probably find her on the beach with her dog, Penny. Check out her blog and podcast at martineellis.com and find her on Twitter as @martineeellis.
Keep Reading
Want more inspiration before you start a podcast? Check out this list of great podcasts for bloggers!