This post may contain affiliate links which may give us a commission at no additional cost to you. As an Amazon Associate we earn from qualifying purchases.
Imagine that you have a new visitor to your blog. They may have stumbled onto your homepage, or a post you wrote several years ago, or a post that went viral. They might like your content enough that they want to read more, but they want to read the very best, the latest, or the most popular content that your blog has to offer. That is where a start here page will come into play. Your blog needs a start here page. I'm going to tell you why, and give you some ideas what to include.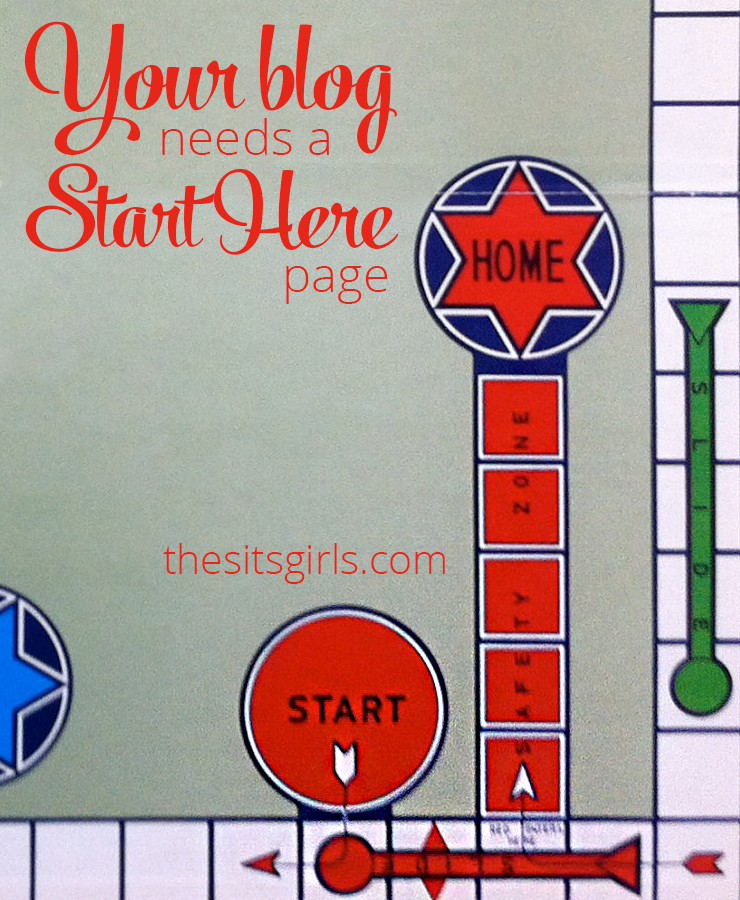 Your Blog Needs A Start Here Page
This page is different from your about me page. Your about me page is about you and showcases you. With a start here page, you're able to showcase your best work to keep your new reader intrigued.
The Construction Of Your Start Here Page:
Be sure to name your Start Here page so people know exactly what it is.
Try calling it start here, getting started or (your blog name) 101.
Place your start here page's link in your top navigation bar or sidebar of your blog. This is a page you want people to notice!
Be brief! This is just a summary of what readers can expect.
Things You Could Include On Your Start Here Page:
Links to specific pages or categories on your blog
Links to your top posts
Links to your landing pages
Include a welcome video
A summary of what your readers will find on your blog
A gentle nudge to your mailing list or social media sites
Do you have a start here page already? If you don't, I highly recommend you create a start here page today. They can be a great addition to your blog. My start here page is the third most visited page on my blog. Since I've implemented this page I've seen a decrease in my bounce rate, because people are visiting 2-4 more pages instead of just 1-2 pages. That is pretty awesome.
Want more tips to help decrease your bounce rate?
Check out this post on maintaining a low bounce rate.