This post may contain affiliate links which may give us a commission at no additional cost to you. As an Amazon Associate we earn from qualifying purchases.
There are tips and articles galore on how to color, brand, and promote your blog. I've read post after post on strong blog content, SEO, sidebar layout, and affiliate marketing. But at the end of the day, my blog won't succeed, no matter how much of that stuff I do, if I don't write.
This post is about letting go and venturing into a space that might make you uncomfortable. If you are looking for a bullet list of tips and exercises to help you come up with good content, you will not find it here. See, true creativity in any art form [writing, painting, photography] is ever elusive. It is a flirt. And as writers, we need to be in pursuit of it. But how?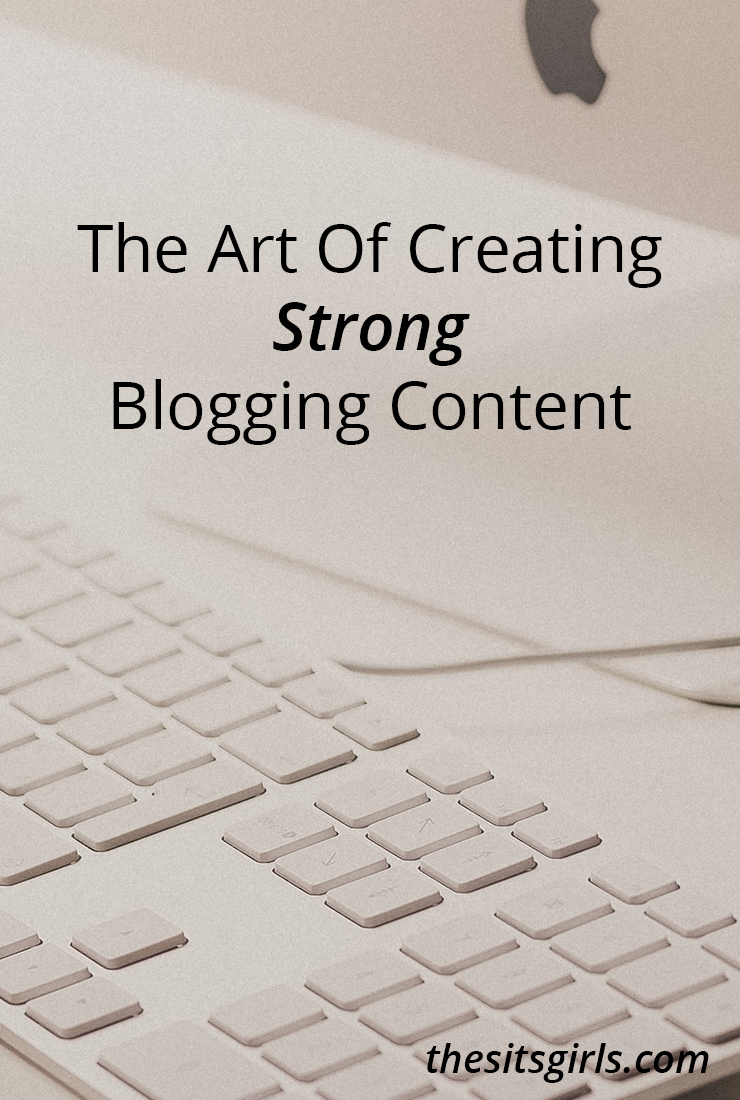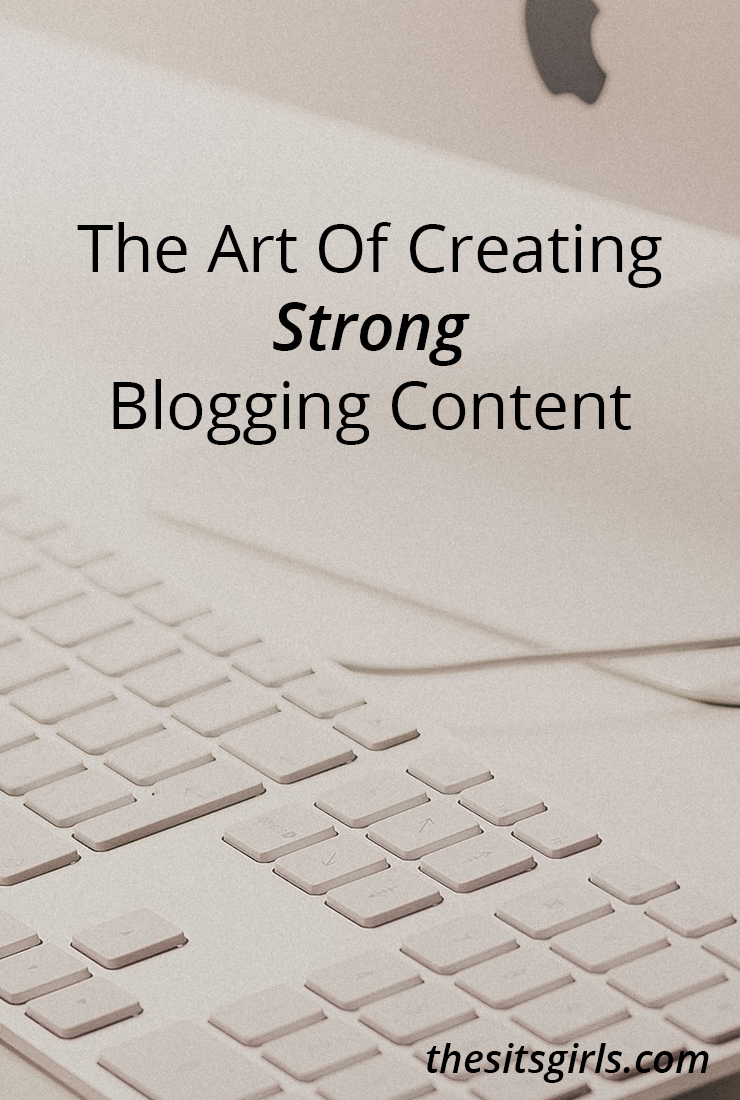 The Art of Strong Blog Content
How I began
Blogging for me all began with a love for writing. I enjoy putting my thoughts on paper (now screen). After years of not writing, I began a personal blog called Lessons in Semantics just to help me process through life. I wasn't trying to grow my reader base. I wasn't looking to be published. I wasn't writing for an audience.
Well, my love for blogging grew. So my husband and I started a joint blogging venture (The Kid Project). And my life and my time was drawn into design, layout, social networking, and the list goes on… After a few months I was at a loss over what to write about. I started by reading other blogs in my demographic (family/outdoors). And while there was an occasional article that impressed me, I began to notice we were all writing about the same things. Boring!
Then I started devouring the web, looking for new gear, stories, or people that I could write about. I was desperate for something good. But found nothing. And then one day, the best thing happened. Overwhelmed, I gave up looking for content.
How I found content again.
I got back to life! I moved my 20 month old out of her crib and into a "big girl" bed. I had coffee with girlfriends, I skied with the kids, I took naps and read Cooking Light. I played legos with my 5 year old, tried to groom my dog myself (and failed), and made peanut butter bars. I started working on a few photography assignments, laughed a little more, and tried to really see the world around me. And all the sudden I had something to write about.
Blogs are designed to be personal. People read them because they connect with the reader at a personal level. And that means in a very basic way, they want to read something real. Humans want to be inspired and informed but mostly we want to connect. Without connection, our readers are lost…and without us connecting with our daily world, the people that come into and out of our moments, and the things that mark our soul, we will loose our edge as writers. One of my favorite photographers, Chris Orwig says it this way,
The best poets are tied to the earth. They live regular lives and wear regular clothes. They walk around incognito, yet they look at the world with keen eyes…By listening we can begin to notice, and then eventually tell more. — Visual Poetry, Chris Orwig
Determine what works for you.
Do you want to capture your audience with an amazing post (or series of them)? Start by listening. Have you been swallowed by the Internet? Shut off the computer. Turn off the scheming. What are you passionate about? Bothered by? What recent experience struck you? What is going on around you?
When my baby was becoming a toddler, my popular series at The Kid Project, The Newborn Chronicles, started this way. I was struck by dismantling and packing away the crib. I was passionate about encouraging parents in the intense newborn/infant stage of life. Why? Because I was realizing how fast it flies by. And so a whole series enfolded from my "letting go and living in the moment." And my passion to encourage and the humble sympathy of having recently gone through it flowed into my writing.
I am always wrong in predicting the popularity of my posts (so maybe this whole theory is wrong)… Often when I least expect it, I will be hit with a flurry of emails thanking me for "such and such" post. But I've noticed this trend — people connect when they can see into my life and read about something honest. This takes a certain amount of vulnerability.
Go there. Do it. And if that step is too "out there," start here: Look at your most popular posts and try to figure out why they are beloved. Ask some good friends which posts are their favorite and why. Let go of what other bloggers are doing and write from your life and heart. And that ever elusive "great post" might just be nipping at your heels.
About the Author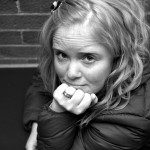 Hi! I'm Alyssa Erickson. I am a Jesus lover, wife, mom, rock climber, skier, and all around adventure lover with a passion for writing. I have my B.A. in English Literature and Creative Writing from the University of Colorado and have been blogging for nearly two years. You can learn more about me over at 
The Kid Project
.