This post may contain affiliate links which may give us a commission at no additional cost to you. As an Amazon Associate we earn from qualifying purchases.
Is blogging consistently an issue for you? Keeping your readers entertained requires fresh posts on a regular basis and that's not always the simplest task. While it's easiest to implement a plan right out of the gate, it's never too late to get organized! This blogger walks you through the creation of your blog plan to help keep the fresh ideas flowing!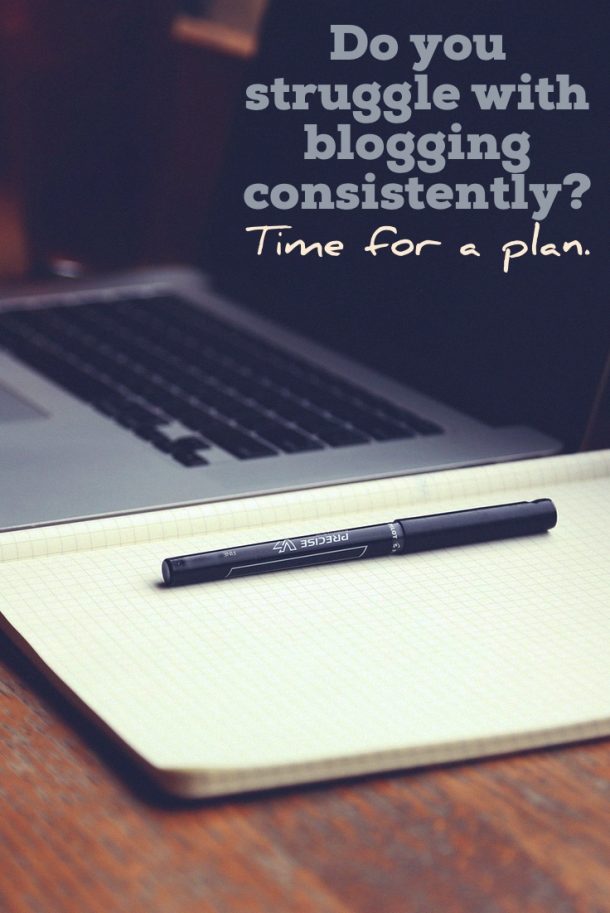 Do You Struggle with Blogging Consistently? Time for a Plan.
Blogging consistently is so important, but it's also hard.
Here's a 4 step blogging plan to set yourself up for success: Determine your purpose for blogging, figure out what you want to write about, create a blogging schedule, and collect a bunch of post ideas.
When you have these 4 steps in place, it gets WAY easier to blog consistently. Seriously.
Read the full post here:Do You Struggle With Blogging Consistently? Time for a Plan.