This post may contain affiliate links which may give us a commission at no additional cost to you. As an Amazon Associate we earn from qualifying purchases.
Did you know you can change your gadget titles on Blogger? With a little CSS skill and a bit of effort you can personalize your template to reflect you and your style. Don't worry! You've got this! With this blogger's help you'll be surprised at just how simple it can be.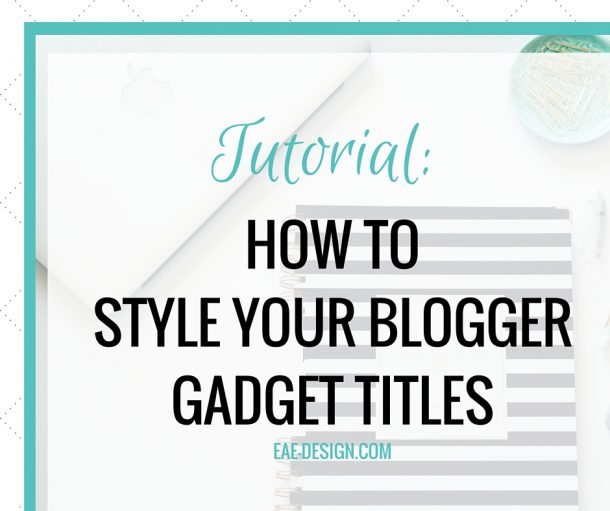 How To Style Your Blogger Gadget Titles
I have a really fun post where I am going to show you just how easy it is to change your Blogger (Blogspot) gadget titles with just a little bit of CSS added to your template. Don't worry, you won't mess it all up!
Read the full post here: How To Style Your Blogger Gadget Titles