This post may contain affiliate links which may give us a commission at no additional cost to you. As an Amazon Associate we earn from qualifying purchases.
I will be the first to admit: when I started blogging, I didn't have a clue what I was doing. Most blogs start as a hobby, and have to be transitioned from personal to professional. This was true for my blog, too. It started out as an outlet to share my journey as a mom.
I wanted to capture milestones and my experiences, so I would be able to look back on this time in my life. I simply wrote what was on my mind each day. I never thought about making money off my blog. It wasn't until about 9 months in that I realized "blogger" could be an actual profession. But I still wasn't sure how to take what was personal to me and turn it into something that could be professional — while still maintaining the heart of my blog.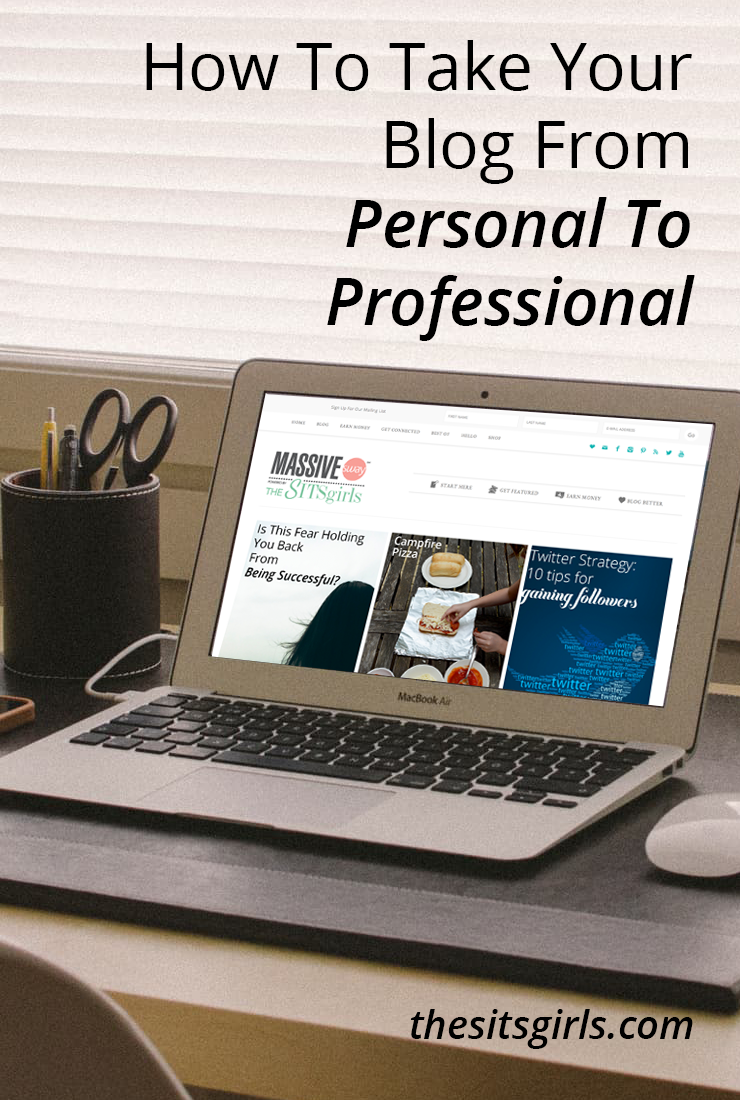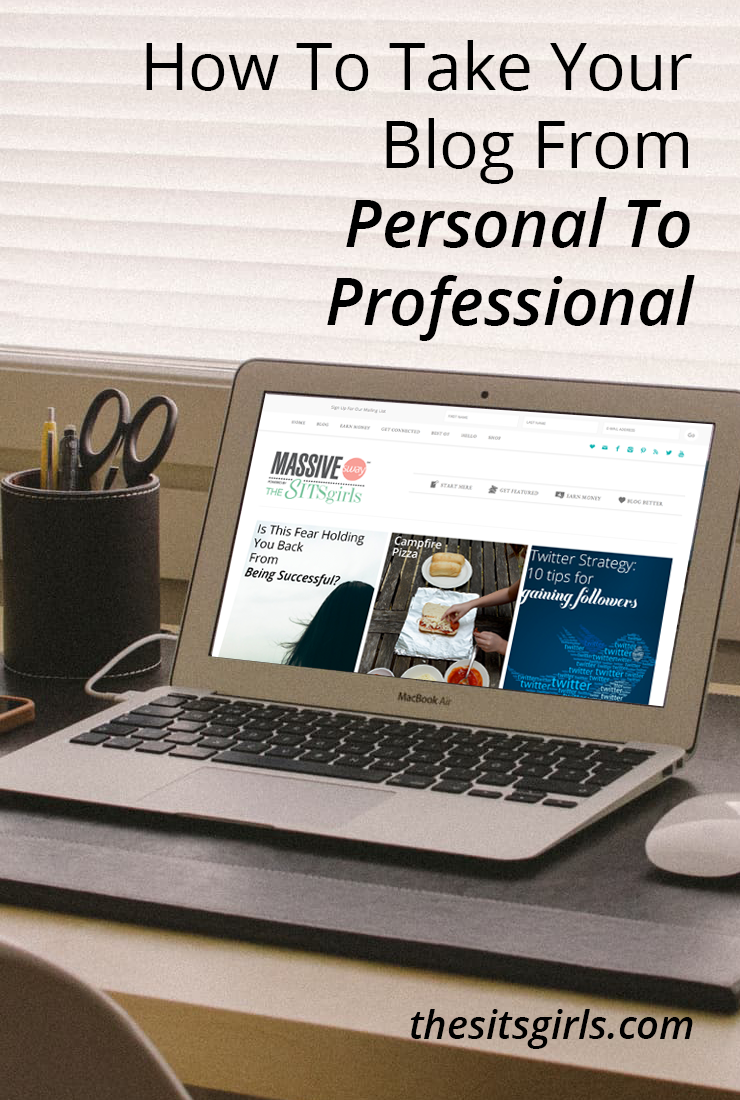 How To Take Your Blog From Personal To Professional
When you have a personal blog, what draws readers in are your stories. I never knew people would be interested in my life, and while that's part of it, the other part is that they relate to my experiences.
Take your experiences and think about ways you can use them in a professional way. Can you partner with a brand you love to tell a great story? Can you organize a group around a cause you believe in? Whatever you are working on, make it personal.
We all have brands that we love — brands we have grown up with or brands we have recently fallen in love with. And moms all have products we swear by. Seek out these brands and find ways that you can work together.
Wine is in the name of my blog, so wine brands are an easy fit for me. Maybe you write about crafts. That would make a craft store a natural fit. You want to make anything you are writing about feel like it belongs on your blog and like it is part of your larger personal story.
Write about what you love and make yourself an expert on it. Wine in Mom, started as a place for me to whine about motherhood. After a few years of blogging, I found I didn't have as much to whine about, but people were always asking me about wine. This was a lightbulb moment for me, and I started to write more about wine which led to some great wine related partnerships. These naturally fit my blog, added to my level of expertise, and were mutually beneficial to my blog and the brand.
When I decided to take my blog to the next level, I attended a few blogging conferences. At one conference I remember someone saying "you are your brand." From what you wear, to what you write, to your business cards — these are all representations of your brand. If you make it professional, others will view it as professional and opportunities will come. That means being on WordPress.org, having a professional design, and treating your blog like a business.
I used to think my writing was all my blog had to offer. However my blog has led to other opportunities. It has served as a writing resume and a base for social media consulting. It pays to think beyond your blog. Can you teach a class, freelance for other sites, sell a product, or consult in your area of expertise?
The key to going from personal to professional is to stay true to you. Write about what you love, make everything you do personal. When you have an audience, they come to know you and they respect your opinion. But you can easily lose your credibility by selling out. There will be many opportunities available to you once you decide to go beyond a personal blog, be discerning, choose partnerships that you love, and stay true to you.
Keep Reading