This post may contain affiliate links which may give us a commission at no additional cost to you. As an Amazon Associate we earn from qualifying purchases.
Take a look at your footer- that space at the bottom of your blog. Are you using it for more than a copyright statement?
Your footer is not just a place to dump sitemeter and analytics code. Actually, it is the second biggest design element in your site. It is literally the period at the end of your sentence. Think about it, you got the reader all the way down to the bottom of your site. Do a little victory dance!
Now that you're done with that…think…Where do you want to send them next?
What do you want them to do now?
If you haven't planned that out…you've kind of missed an opportunity.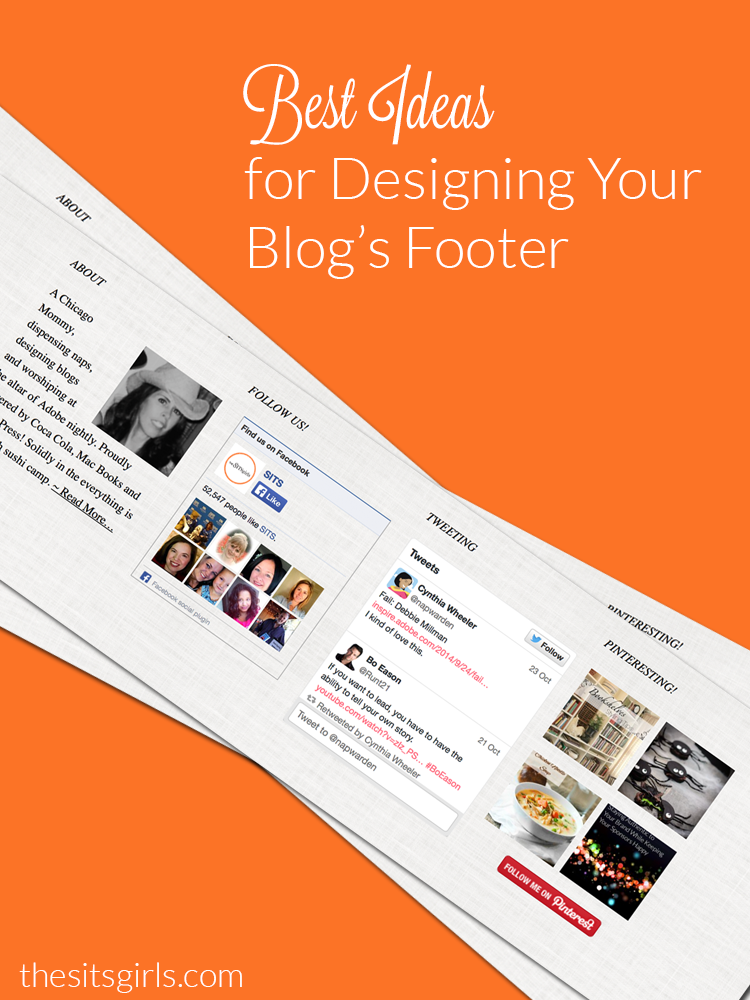 How to make the most of your blog's footer
Connecting
Visitors want to click around when they landed on your site, but now that they're at the bottom, and have fallen in love with you…now they want to check out some of your other categories. Maybe they didn't want to subscribe to your site at the top now that you've hooked them. Your footer is the perfect space to give them another opportunity to subscribe, follow or like you,  friend you… any way to give readers another chance to connect. For an excellent example, let's check out Spearmint Baby. The secondary footer navigation is spot on and gives you access to more of the great material you just read.

Features in the Footer Space
While this navigation is easy to look at and easy to navigate, what if you just don't have all that stuff to highlight? I understand sometimes folks feel like they are in link overload. Grab 3 or 4 of your most popular posts (this can be done in both Blogger, and WordPress) and put them with an image and excerpt in your footer. It's clean, it's easy, and it will get folks interacting with your site. Check out Design Sponge's footer, I'm totally in love with it! (Since I'm a blog designer, it's totally OK for me to be in love with a footer…right?)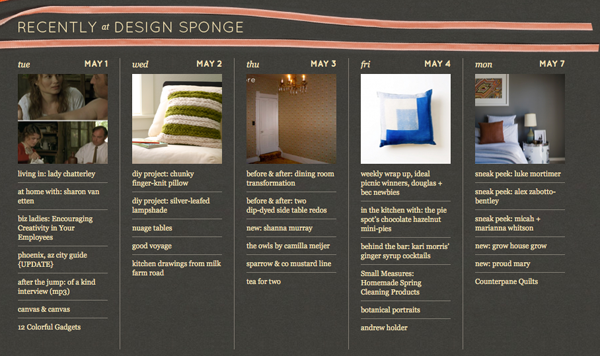 Your footer is a great place to market your site's strengths, and highlight your other endeavors.
Please don't throw it away. Think about what else you want to say…and rock that footer!
How do you use your blog's footer?