This post may contain affiliate links which may give us a commission at no additional cost to you. As an Amazon Associate we earn from qualifying purchases.
Unless you're a professional designer, there are probably more than a few elements of your blog design that would best to hire out. While there are all kinds of tools out there to help you quickly and easily create images and edit photographs, almost everything is better by a pro. There are some elements of your blog's design that are no exception- read on to find out which ones to tackle yourself and which ones to pass on to a pro!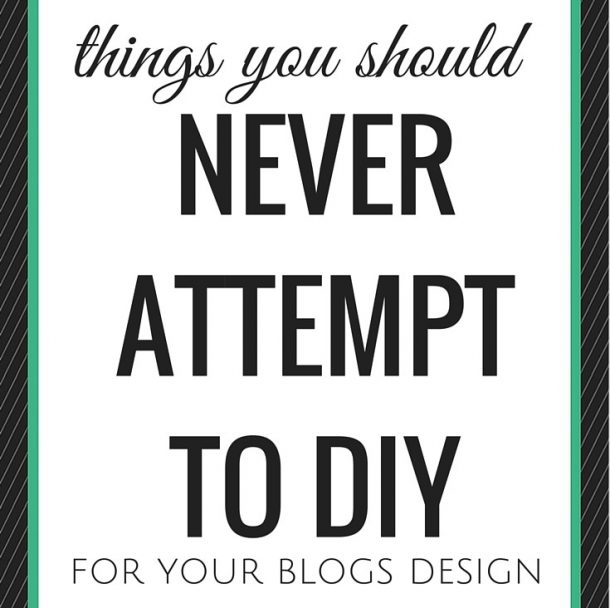 Things You Should Never Attempt to DIY for Your Blog Design
When it comes to blog design, there's probably more than a few things that you probably don't want to attempt to create yourself. Despite the many programs that make it super easy for anyone to become a designer, the truth is that without the right tools and skills developed over years of training and/or learning, you should probably go ahead and hire this job out.
Read the full post here: Things You Should Never Attempt to DIY for Your Blog Design