This post may contain affiliate links which may give us a commission at no additional cost to you. As an Amazon Associate we earn from qualifying purchases.
After blogging for over 8 years, I've tried every strategy out there to find time to blog. I think the most important thing to realize is that it takes some practice to figure out when you work best and how to work more efficiently, particularly if you're working from home.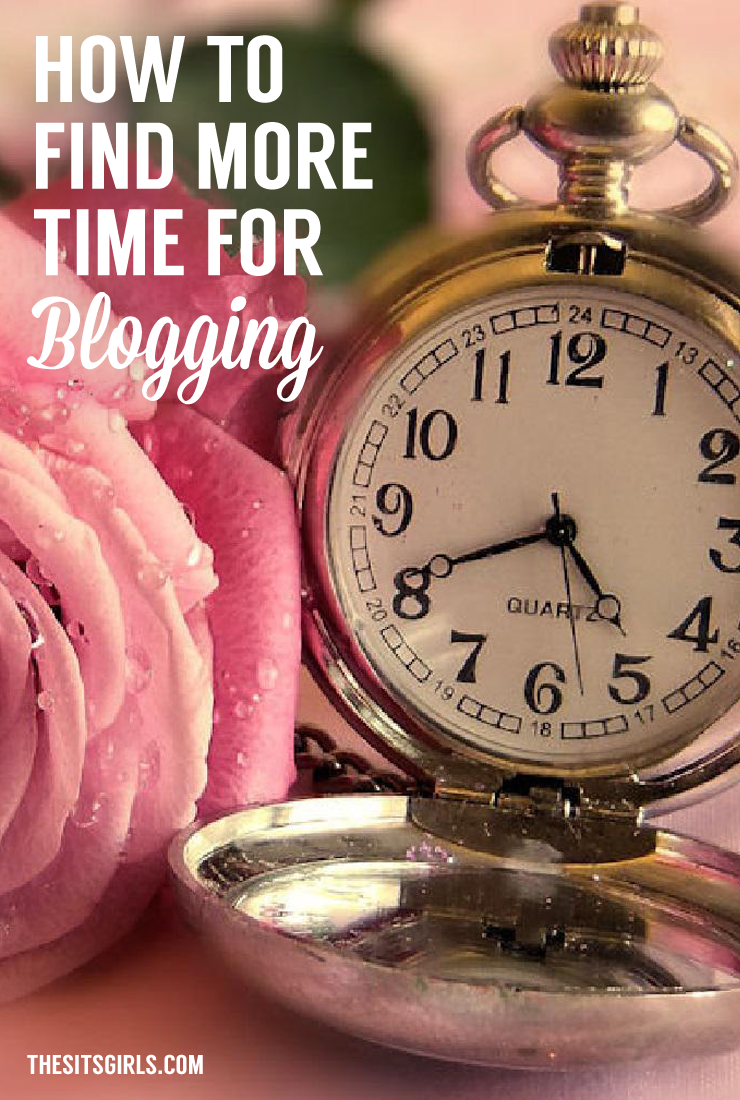 10 Ways To Find More Time To Blog
If you're a newer blogger, don't beat yourself up about how long it takes you to do blogging tasks; that improves with experience. All of us could use a little more time in a day. Here are 10 ways to find more time for blogging:
Automate Your Home Life
Set up a cleaning & laundry schedule and do weekly meal planning to save time and brain power. Having a system that runs efficiently means you're not using daytime figuring out when it will all happen; use that time to write or blog instead. We also do a lot of carpooling with friends and neighbors to make our kids' extracurriculars work for our schedule.
Know Your Priorities
Take some time to write out a blog business plan and then focus on those activities. Does that mean doing money-making activities like apply to campaigns and pitching? Does that mean connecting with your readers on social media? Set limits for yourself (I use a timer to use my social media time wisely) and work on your focus habits.
Change Your Environment
Find a place that means "work" and blog from there. For me, that means the library. There's no housework, phone, or other distractions, and I spend too much time people-watching when I try to work in a coffeeshop as many do. I prefer the quiet of the library where others are working.
Squeeze It In
Some blogging tasks that require less focus than writing, like scheduling your posts for social media promotion, can get squeezed in to other parts of your week. I use the hour I'm waiting for my kids to do Tae Kwon Do to tackle the items on my To Do list. You can also use a voice app to record yourself talking out a post or your ideas while on a walk, waiting in the car, or driving (but please be careful!).
Delegate
Can you pay someone to do the online chores that use up your time so you can do more writing? There are bloggers and VAs out there who will add your posts to weekly linkups, schedule your Pins, and much more for a fee. And back to the automated household–are your kids helping with chores and housework? Depending on their age, they can be a big help! This will give you more time to blog.
Swap With A Friend
When my kids were younger and home from school for the summer, I set up a swap with a friend who has kids the same age. Every Monday, I'd get all 5 kids for the afternoon, and the next Monday, I'd have zero. I had to learn to pack a lot of work into that afternoon, but it got done!
Cut Out Time Wasters
If you find yourself saying you have no time to blog, take a close look at your past week and see what activities you are willing to give up. Skip a night of TV, poking around online, or whatever time wasters you can drop to free up a few hours for blogging.
Get Up Earlier
I know, it's the magic fix for everything, but for many people, it's easier to start the day with a quiet, focused time to blog. Be sure to make a To Do list the night before so you can hit the ground running first thing the next morning.
Learn To Avoid Interruptions
It takes practice to use the time you do have to work efficiently. One of my favorite tricks for staying focused is to use a sticky note for each work session to control interruptions. Every time a stray thought floats into my head, the phone rings, etc. I jot it down on the sticky note. Then, when I'm done, I can attend to whatever's on the note that is urgent. This leads right into…
Learn To Say No
Are you one to say yes to every request, every project, every volunteer job, every single thing that comes your way? I was for many years! Now, I have limits set for each area of my life, and by staying within those limits I have the time to work my blog for a steady income. It goes back to knowing what your priorities are and focusing on those, in both blogging and offline life.
How do you find more time to blog?
Keep Reading