This post may contain affiliate links which may give us a commission at no additional cost to you. As an Amazon Associate we earn from qualifying purchases.
We all (hopefully) know important rules of blogging. Things like: don't use pictures without permission; don't steal other people's words; give credit when someone inspires you. But there are other blogging rules that help to make the blogging community a nice place to be – the etiquette rules. A little blogging etiquette goes a long way.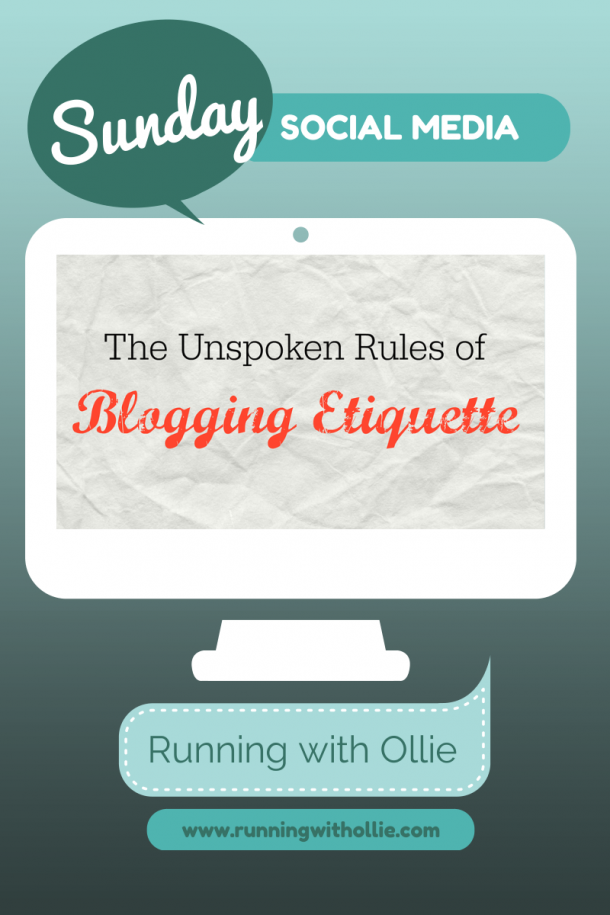 Blogging Etiquette
There are some unspoken rules of blogging etiquette, but I think it is about time someone spoke of them. A lot of these rules aren't really rules, per se, more like common courtesy.
My first rule of blogging and social media is: Social Media is not all about ME. (I say that a lot, I know, but it is important.) Keep in mind that a a sizable portion of the bloggers who follow you, who comment on your blog, who share your content, are doing so because (at least on some level) they want you to do the same for them. It's more about them than it is about you.
A lot of these "rules" simply follow the golden rule. Do unto others as you would have them do unto you.
Read the Full Post Here: The Unspoken Rules of Blogging Etiquette