This post may contain affiliate links which may give us a commission at no additional cost to you. As an Amazon Associate we earn from qualifying purchases.
Update an old blog post and use your existing content to create something new and pinnable. In a few easy steps you can optimize that post for Pinterest. This is not only a great way to reshare some of your old favorite posts, but it will also keep you and you and your content visible and ready to pin. Read more to find out how!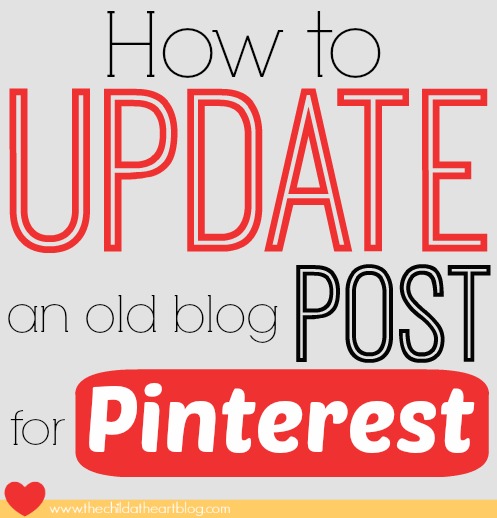 Update an Old Blog Post for Pinterest
Over the past 6 months or so I have expanded my audience and wish that some of my older posts were like my posts I have written recently.
I decided to take some of my older posts that I really like and get them ready for Pinterest because this is where 90% of my traffic comes from. These are super simple and I will update on how many Pins this post gets as a result of my efforts. Here are some screen shots describing how I transformed one oldie but goodie into a "Pin" worthy post.
Read the full post here: Update an Old Blog Post for Pinterest