This post may contain affiliate links which may give us a commission at no additional cost to you. As an Amazon Associate we earn from qualifying purchases.
Being able to center your Blogger pages is a handy skill to have in your back pocket. How do you feel about editing your template and making an addition to your CSS coding? What if it was as simple as cutting and pasting? It really is as easy as that and this blogger will walk you through the quick and painless process.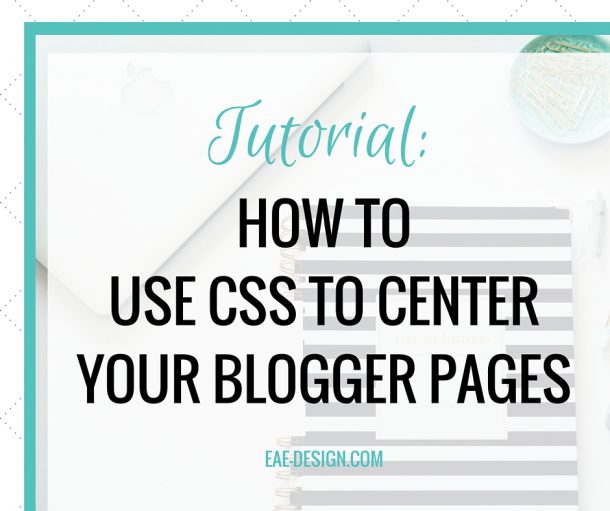 How To Use CSS To Center Your Blogger Pages
In this post I am covering a super easy way to center your blogger pages by just adding a tiny amount of CSS coding into your template. And we won't even be doing deep into your blogs template! Yay!
Read the full post here: How To Use CSS To Center Your Blogger Pages