This post may contain affiliate links which may give us a commission at no additional cost to you. As an Amazon Associate we earn from qualifying purchases.
Have you tried linking up your blog posts to link parties? Today we are pulling back the curtain and revealing how you can easily use link parties to grow your blog and connect with other bloggers.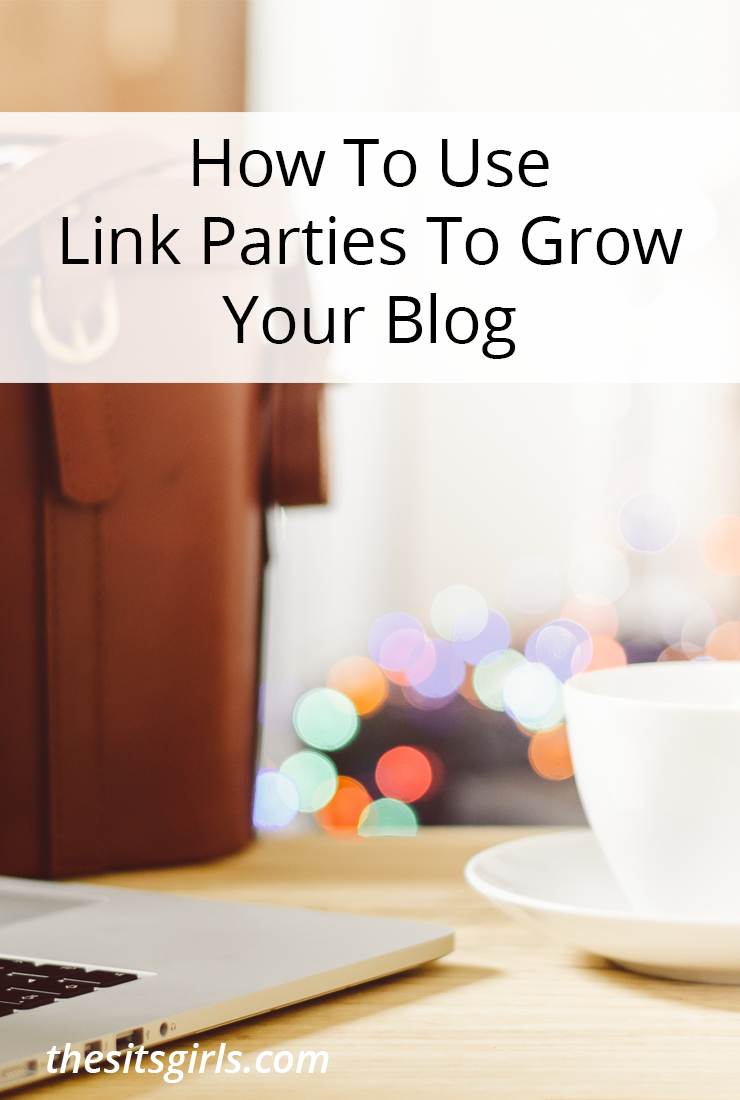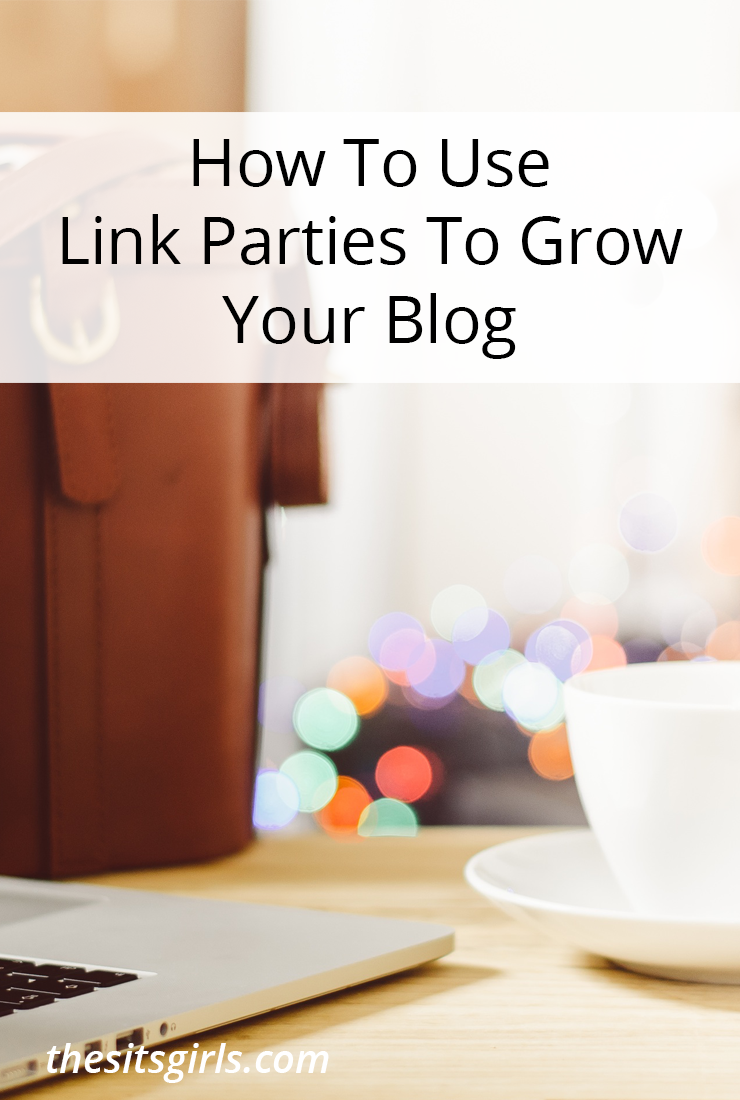 How To Use Link Parties To Grow Your Blog
What I will be sharing with you today is how I've managed to link up with almost 50 other blogs in less than a month! At first, I didn't understand link parties, and I didn't want to look like the new girl who didn't know what she was doing. However, I decided to push through my insecurities and started dabbling in a few link parties.
To get started, I created a word document titled "Link Party Links" (very original, I know). Then, I made categories for each day of the week. As I figured out what day and time a link party was, I would add this to the document with the website's URL. I've also updated this word document with the type of link party it is (fashion, beauty, organization, Friday favorites, anything), so that I know exactly which posts I should be linking up with for each party.
Each day of the week, I open the "Link Party Links" word document, scroll down to all of the Link Parties that open on that day, copy the URL for each of them separately, and paste it into my internet browser. Ta-da, I am ready to party! Since I am linking up with about 50 different blogs, I have figured out a way to keep track of which ones I've linked up with throughout the day and this is how: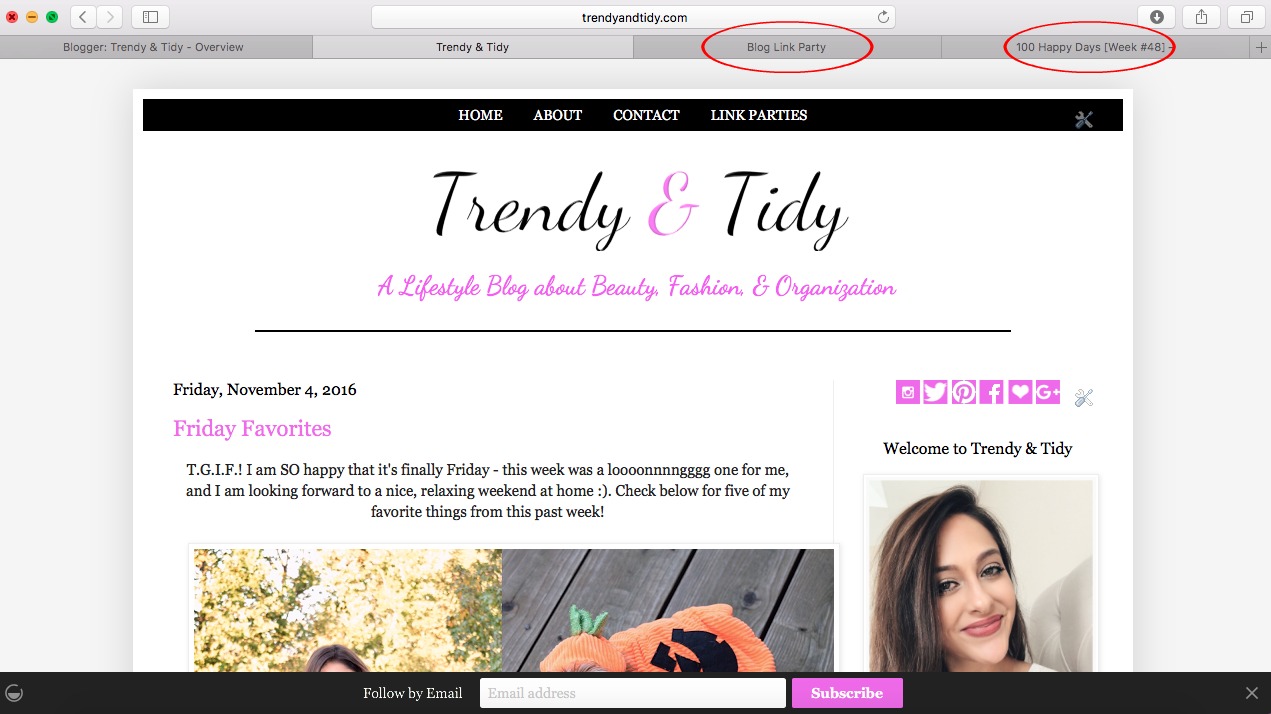 I will keep the link party tabs that I have joined OPEN on my internet browser (see above for the tabs circled in red) as an example UNTIL I've completed the following steps:
1. Added my post to the Link Party using the button shown above found on the Link Party website.
2. Added the Link Party link to my post/blog. I end each post with "Click Here to view all of the amazing blogs I'm linking up with" which will bring you to a page that shows all the link parties I have joined.
3. Followed the host(s) on all of their social media accounts.
4. Commented on the host's post and thanked them for hosting.
5. Checked out at least two other blogger's links, commented on their post, and followed them on all of their social media accounts.
6. Close the tab! At this point it is time to leave the Link Party until next week — although you can always go back and visit a Link Party throughout the week to check out more blogs!
____________________________________________________________
It may seem like a lot of work, but I've gotten really good at figuring out the times the different link parties go live. For the most part, they are spaced out enough that I have time to do a few throughout the day, so it's not so many all at once. I try my best to link up my post right when a party opens, but sometimes that's not always realistic when real life things get in the way, like my full-time job, for example. Usually, I party with a few bloggers in the morning, some more partying during my lunch break at work, and then end each evening with a few more. Like I said, I've become a Link Party Animal.
I've really enjoyed getting involved with Link Parties. It's so much fun checking out what other bloggers are up to and providing some encouragement along the way. I also try to be really considerate and mindful of Link Party etiquette by following the rules and paying it forward with commenting on other blogger's posts. One thing you need to make sure you do is to link back to the Link Party from your post or reference the link party in your post. Since I am involved in so many, I made a separate "Link Parties" page where I reference all of the link parties I have joined, and then I have a general link to this page in each of my posts. Also, be on the look-out for twitter parties that allow you to share a hashtag in connection to the Link Party for additional opportunities to get your post exposed. This information would be in the Link Party directions.
Note: We have two Link Parties at The SITS Girls each week — a DIY Link Up on Tuesdays and Saturday Sharefest on Saturdays, which also has a fun Twitter Party on Saturday mornings with the hashtag #SITSBlogging.
Realistically, I may not be able to keep up with every single link party, every single week, but at least I've given myself a lot of options to link up and connect with bloggers. Eventually, I am sure I will start to figure out which ones bring me the most traffic, and maybe focus more of my attention on those. But for now, I'm loving linking up with so many bloggers and seeing all of the amazing content that people come up with. It's fun connecting with others and hopefully, throughout this process I will be making some real blogging friends and become more connected.
What I've also found interesting is that you start to see some of the same bloggers at the same parties, so it's nice to see a familiar face each week. So far, most of the other bloggers I've been linking up with have been super welcoming and supportive, and I'm just so excited to be able to participate.
Author Bio: Sarah Bell
My name is Sarah Bell, and I am the creator of Trendy & Tidy, a Lifestyle Blog about Beauty, Fashion, & Organization. Visit my blog on Trendy Tuesdays for posts dedicated to all trends related to beauty, fashion, and organization. Visit my blog on Tidy Thursdays for posts dedicated to organizational ideas and ways to tidy your life.