This post may contain affiliate links which may give us a commission at no additional cost to you. As an Amazon Associate we earn from qualifying purchases.
Day in and day out people are offending each other on social media, but there are also those who just irk you because they're guilty of one (or more) or your social media pet peeves. What are your pet peeves? Well for today's blogger, vaguebooking and clickbait are at the top of the list.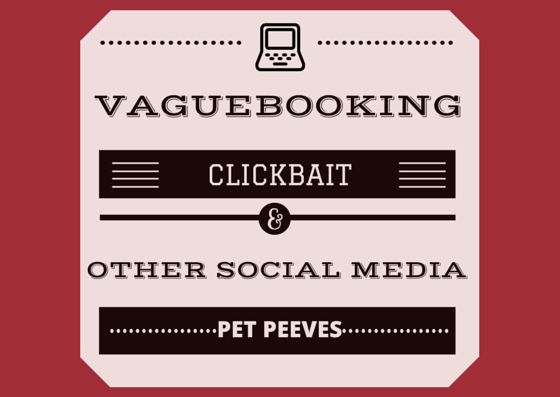 Vaguebooking, Clickbait, and Other Social Media Pet Peeves
Vaguebooking is but one of many annoying, frustrating, irritating, and nauseating things that we all see on our social media channels each and every day.
After seeing a few of my own personal pet peeves on social media, I thought it would be interesting to see what others find annoying on their social media channels.
Read the full post here: Vaguebooking, Clickbait, and Other Social Media Pet Peeves