This post may contain affiliate links which may give us a commission at no additional cost to you. As an Amazon Associate we earn from qualifying purchases.
While a successful blog needs stellar content, stellar visuals are imperative if you're attempting to increase page views. Your images (and other visual elements) communicate the overall feeling of any given blog post, supporting any written content. Read on to find out how this blogger increases page views using visual elements!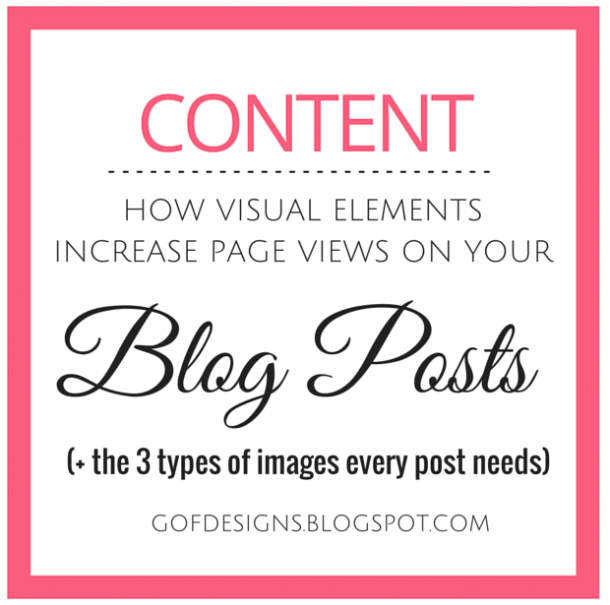 How Visual Elements Increase Page Views (+ the 3 types of images every post needs)
Content may be king but visual elements bring in readers! With social media being the number one way to bring eyes to your blog or website, I have put together a list of the three images you need to have in every post as well as why creating visual content is the key to enhancing your page views.
Read the full post here: How Visual Elements Increase Page Views (+ the 3 types of images every post needs)