This post may contain affiliate links which may give us a commission at no additional cost to you. As an Amazon Associate we earn from qualifying purchases.
Working in the world of influencer marketing has tons of benefits. A flexible schedule. A place to exercise your creative muscles. The ability to work from home since everything you do is online. Wearing yoga pants to work. (That's not just our favorite thing, right?)
As an influencer, your website is one of the most important parts of your business. It's likely a place that you've invested a lot of time and money. From the design to the SEO, you want your site to be in great shape, because it's the hub of your business and a place that generates income.
But what about the legal side of your site? Do you have the website policies you need for your site? Here is a simple guide to the policies you need to protect your business on your website.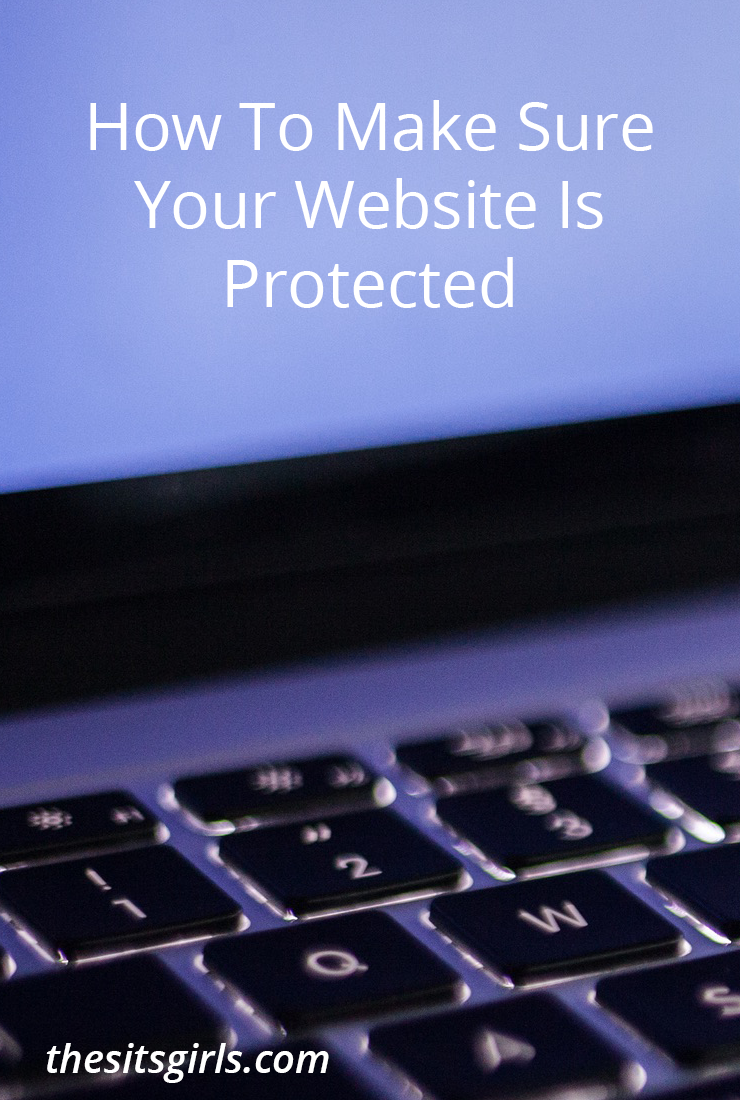 What website policies do you need to protect your blog business?
When clients come to us about website policies, we typically hear one of the following questions:
I got these terms off a site that I visited and put my name in. Am I covered?
I used a free policy generator when I started my site. Does it have what I need?
Our answer to this is always maybe. The world of influencer marketing has changed a lot in the last few years, so we recommend that you do an audit of your policies to make sure you have everything you need.
The main website policies we recommend for our clients are:
Terms of Use
Privacy Policy
Disclaimer
We'll discuss each in detail so you can review what you have for your site and if you need to make changes.
[clickToTweet tweet="What website policies do you need for your blog? Examples + free website audit printable here!" quote="What website policies do you need for your blog? Examples + free website audit printable here!"]
1. Terms of Use
Think about every time you make a purchase online. Prior to making the purchase, they ask you to review the terms of service. You get a popup with pages of legalese and you read it thoroughly before clicking purchase.
Wait, what? You don't read the terms? It's okay. We're the first to admit that we don't always read them either.
So, what's the point of having terms of use, and why would an influencer need them?
A website's terms of use govern the relationship between the website and those who use the website. Think of the terms as the contract between you and your visitors.
Your terms can protect your intellectual property (like your content, photos and trademarks). They can outline your purchase policies. It can include comment policies. This is a great place to include your affiliate link and disclosure policies. (You know that statement that you are required to include for the Amazon affiliate program. You can add it to your terms.)
We strongly recommend that every site have terms of use to ensure that there are no questions regarding how your audience can use your site.
2. Privacy Policy
In addition to your Terms of Use, your site should have a privacy policy. This explains to your audience how you use their personal information and how you use cookies.
For example, if you have comments enabled or you collect email addresses for your newsletter, you are collecting personal information from your visitors. It's extremely important (and required by law in a number of places) that you have a policy that details what you are doing with that information.
Your privacy policy should include, at a minimum:
A description of what personal information you collect.
How you use the information
What access third parties may have to the information
Whether or not you sell or rent the personal information
How you use cookies
How to opt-out
Privacy policies are often where we get the most questions about whether or not the free generators online are okay. They may be, but it is often very important to review. For example, the cookies discussed on these policies may not include the kinds of tracking pixels that are included in most sponsored content. They may not address cookies for affiliate programs. In these cases we recommend having your policy customized for your needs. A great way to do this is to (affiliate note: we will get a small cut of any purchase you make with this link) use a website policy template that has been created for bloggers and influencers.
3. Disclaimers
The last policy you need for your website is a disclaimer. If you've ever felt symptoms of an illness and used Dr. Google to help you diagnose the issue, you probably saw a disclaimer on the medical site that said it was for informational purposes only and doesn't replace medical advice. That's a website disclaimer.
Depending on what you write about, we strongly recommend including website disclaimers on your site. Typically, we recommend them for the following:
Fitness and medical information
Nutrition
Financial information
Legal
Coaching/Consulting
Essential oils
DIY/Recipe tutorials
The goal of the disclaimer is to ensure that your audience knows your website is informational, to seek the advice of a professional (when warranted) and to ensure that you are not held responsible for how they use the information you provided.
Give your policies an audit!
Now that you know which policies you need, it's time to audit your content. Download this checklist so you know what to look for.
For more great information about setting up your blogging business, check out our guide on incorporating your blog.
If you need website policies created just for influencers, visit (affiliate link!) Businessese.
Author Bio: Danielle Liss
Danielle Liss is a lawyer at Hashtag Legal. From contracts to LLCs, Danielle's goal is to make the law feel more accessible and a little less daunting for influencers.