This post may contain affiliate links which may give us a commission at no additional cost to you. As an Amazon Associate we earn from qualifying purchases.
You may have heard the word before, but you're not quite sure what it is. Blog.
But what is blogging and how do you get started? There are a lot of blogging tips and tutorials out there that will help you, but today we are going to start with the basics.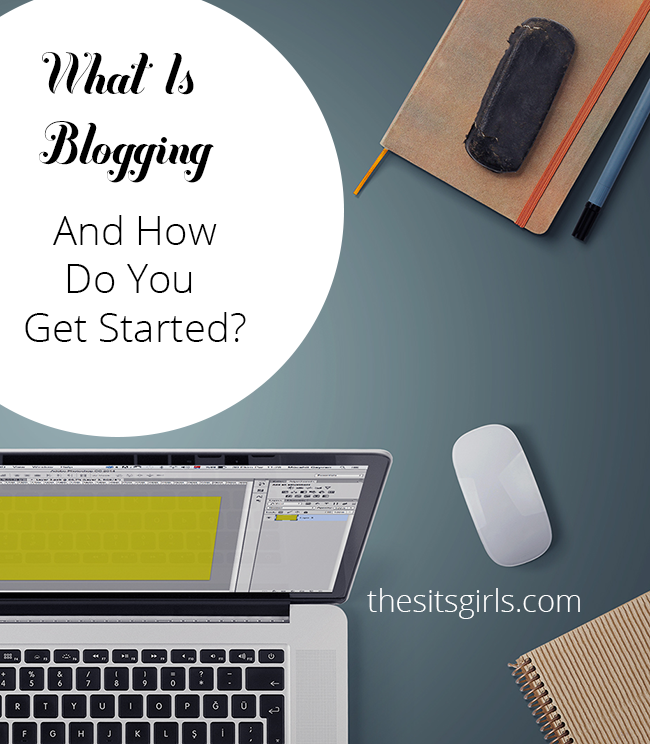 What Is Blogging And How Do You Get Started
A blog is an online personal journal or diary that is updated frequently. It's a place to express yourself and share your thoughts and passions. If it interests you, then you can write about it.
Planning Your Blog
Before actually setting up your blog there are some things that you'll want to plan out first.
1. What are you going to blog about?
Decide what topic you'll be talking about. There is a menagerie of topics that your blog could be about. Popular blog topics include your family life, parenting, DIY, recipes and frugality.
2. What is the purpose of your blog?
Some people blog as a creative outlet, use it as a way to connect with other parents or want to share helpful info.
3. How often will you post? 
You may be a person who only wants to blog once per week or you could be a daily blogger. Choose a posting schedule that will fit into your life.
4. Who will your ideal readers be? 
Once you determine what you're going to blog about, you'll be able to figure out who your readers will be. If you blog about parenting then your blog will be geared towards parents, or if you blog about being frugal your audience would be anyone who wants to save money. You get the idea, right?
5. Make a list of possible blog names 
Once you figure out all of the things listed above, it's time to make a list of possible names for your blog. I recommend coming up with a few names. Once you have your list, you want to see if the names are taken. You can use the website Bust a Name to check and see if the name you want is taken or not. After that, there are a few other places to check out. If you're planning on having social media profiles for your blog, head on over to social media sites like Facebook and Twitter and see if the username for your blog is available.
I also recommend that you do your research on the name you choose. Use Google as a research tool.
Be sure that there is not already a similar brand/company with a similar name.
Make sure the name is not already a registered trademark. Use the United States Patent and Trademark Office electronic search system to check.
Check to see if there is any other brand or company with a similar name that has a bad reputation, a pending lawsuit, or products that you don't want to be associated with.
Once you've narrowed it down to the name that your blog will be called, you're ready to get your blog all set up.
Are you ready to take the next steps to get your blog started?
Check out this helpful step-by-step guide here. And download this free printable checklist to help make sure you cover all the essentials.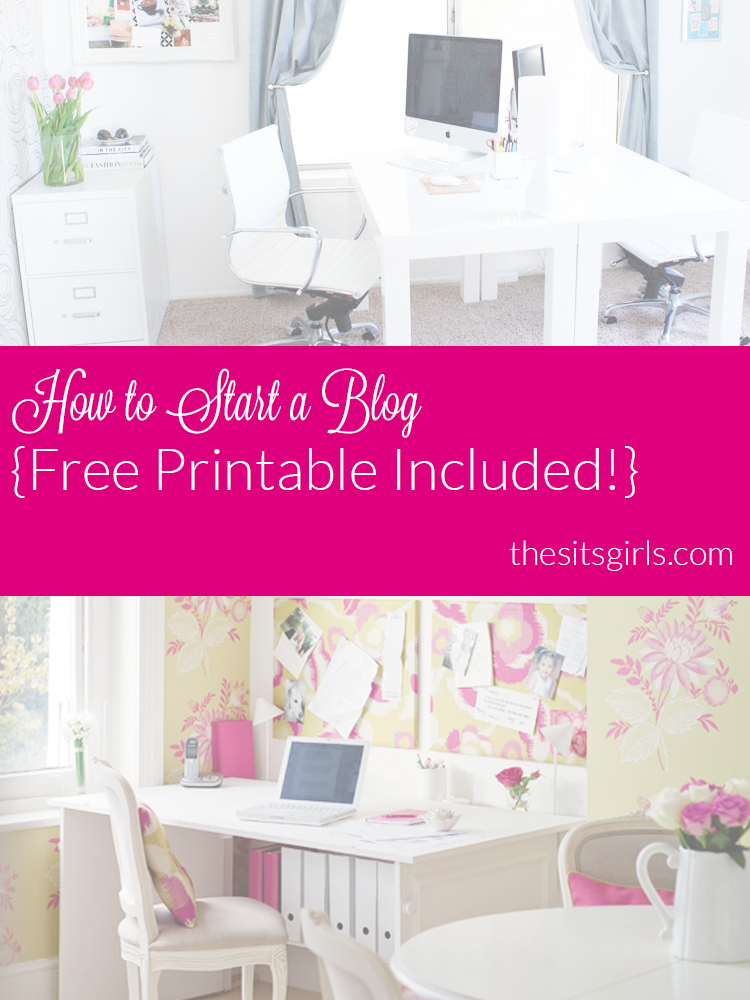 Do you have any tips for someone who wants to start a blog?