This post may contain affiliate links which may give us a commission at no additional cost to you. As an Amazon Associate we earn from qualifying purchases.
In a world that exists on first impressions…How important is your blog designs header???
In a word…VERY.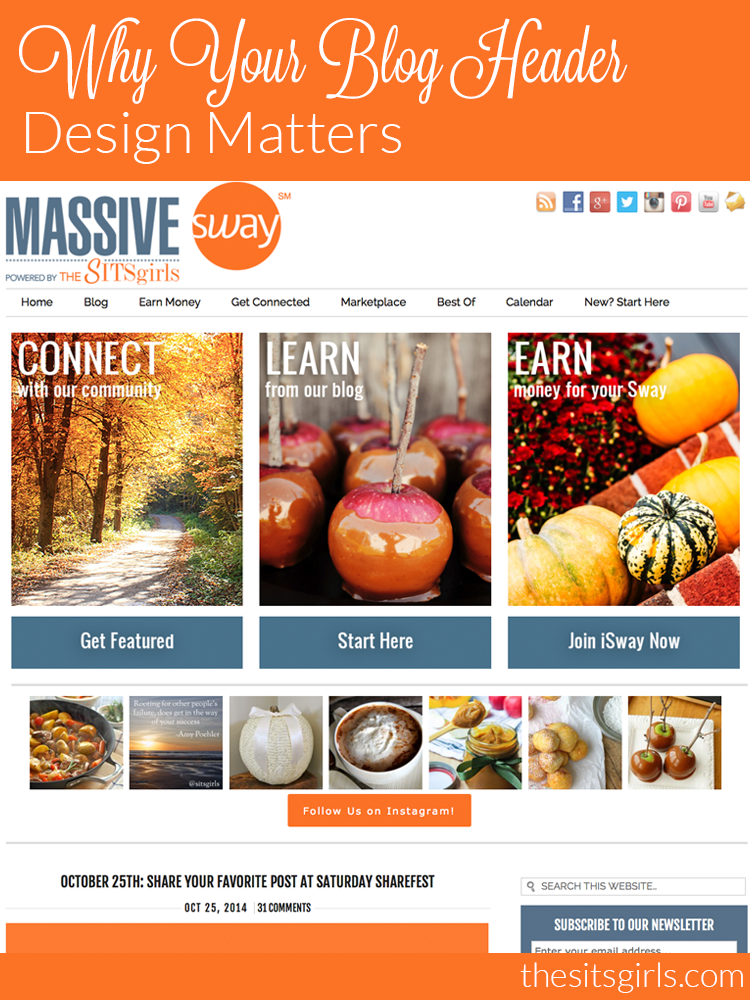 Why your header design is important
Your header is your first impression. It's extremely important to set the tone for your blog here. If you have a serious blog…be serious, if you have a fun, creative blog…be fun and creative. Be conscious of what you want to say…and then say it. While this sounds basic, it doesn't make it any less important.
I find that while niche bloggers know where they want to go with this…it's typical for personal bloggers to say "I'm just a personal blogger, I have no niche or purpose." To which I say "If you have a personal blog…then your blog is about YOU." Think about what's fun about you, or serious about you, or quirky about you…and use that to define your site. What you have to do is dig deep, do some soul searching to find what your blog is about…and reflect that in your header.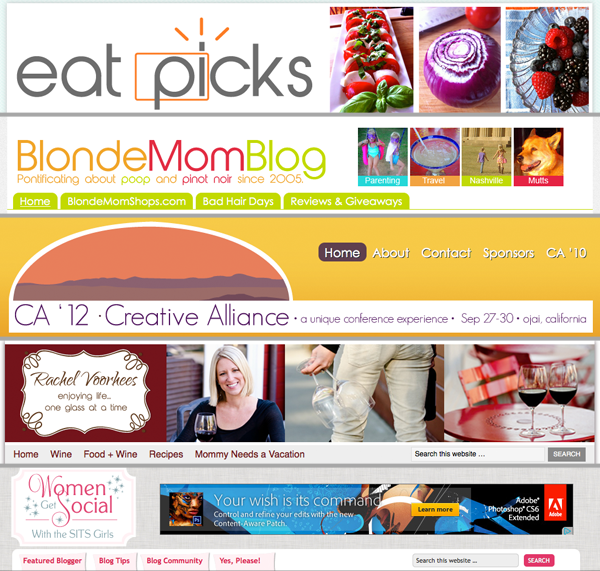 Where to start
Enough touchy feely…let's get down to the nuts and bolts. Whenever I start a header, I shoot for keeping it under 250 pixels high (I actually start it at 150 pixels, and see if I can keep it there). Your header is important, but you don't want to blow all your above the fold (the area before you scroll) real estate on it.
That being said…what happens when your header is going over the 250?
Functional Elements
The first thing I do is find a way to work another functional element into the header. That way, what you've lost in the bigger header, you've made back by integrating some other page element into it.
The most typical thing to do is to try to work your social bookmark icons, or navigation into the header. Most good premium WordPress themes have header widget areas built into the theme. This makes it very easy to drag another element up. If you are on Blogger, it's a bit trickier, but you can code in a header widget box.
Graphics matter
Pay attention to your graphics. Whether it's illustrations or photographs, make sure it's of good quality, strike that…GREAT quality. This really goes site wide, but in the header…double that. If it's a choice between a mediocre graphic or nothing…choose nothing. There are many places around the web to find great pictures and illustrations. Everyone has heard blogging is about "fake it til you make it", it's a whole lot easier to fake it when your graphics are top notch. Find that friend who knows Photoshop, bribe them with sushi, and make them tweak your picture so it looks it's best.
The rest will follow
It's hard to find yourself and your blog, and then reflect that in your header design. The good news is…once you've done that, the rest of the design will fall into place. It's all about finding the elements you love and then sprinkling those elements about the page to support it. Having a great header makes a fantastic blog even better!