This post may contain affiliate links which may give us a commission at no additional cost to you. As an Amazon Associate we earn from qualifying purchases.
One of the most effective ways to break up a long paragraphs of text is to create a list. Using top ten lists has always been a popular and effective technique to grab a reader's attention and hold onto it. List blog posts are also notoriously easier to write, when compared to a long, essay-style post.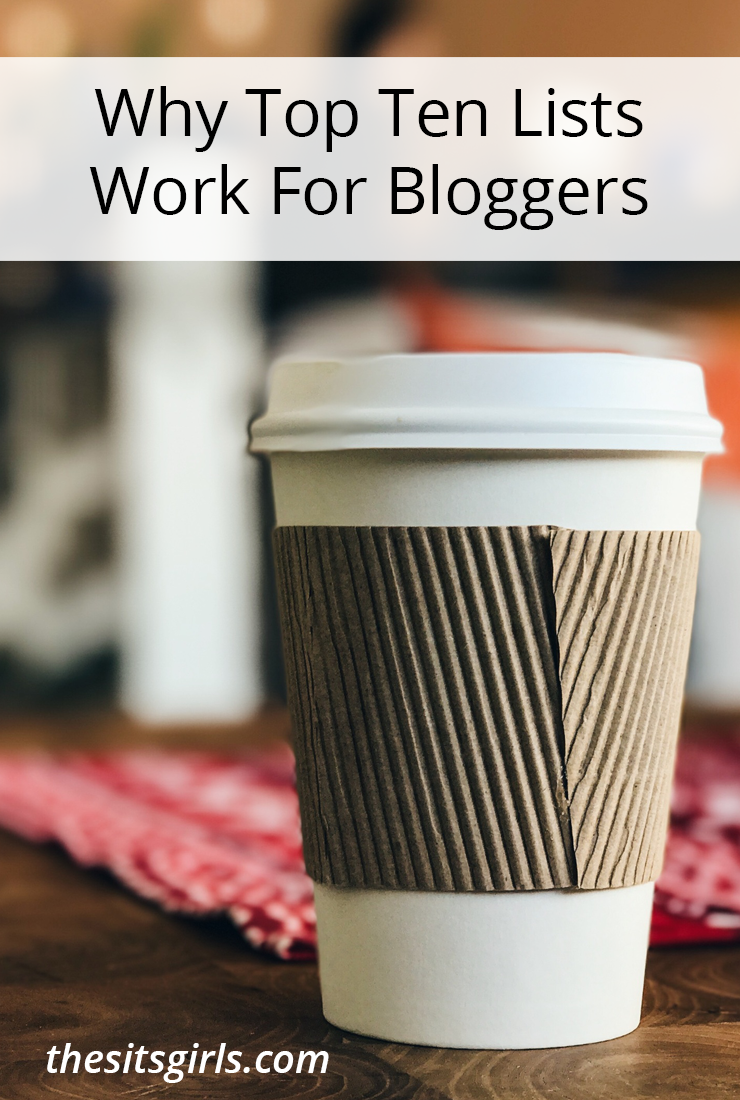 How To Write The Perfect Top Ten Lists
While we all may be familiar with what a list post is and how to write one, as Ali Hale wrote in her guest post on Problogger, there are a number of ways to make your next list post as effective as possible.
1. Choose Your Numbers Wisely
When putting together a list post, always consider your reader's perspective. Will they want to read a post on your top 100 movies of all time?  Probably not. Readers typically have a short attention span. For posts such as "X ways to…" or "X reasons why…", listing between 5 and 15 points usually works well.
2. Order Your List Logically
A structured, well-organized list post is always going to be more successful when compared to a list that is put together based on the order someone came up with their ideas.
The way you order a list will depend on what you're writing about.  Here are a few ways to structure your list:
From most to least popular
From least to most popular
Alphabetical order: This works well for lists of resources, especially glossaries or jargon definitions. (You could also try a spin on the list post and write the "A-Z of…" a topic.)
Chronological order
Step-by-step, especially if you are focusing on how to do something.
Be aware that when ordering your list, you should put your strongest items first, second and last. If you start with the most obvious or bland ideas, readers will immediately lose interest. Ending your post well also strikes the perfect jumping off point to encourage comments and new subscribers.
3. Consider Publishing Your List as a Series
Sometimes, your ideas are strong enough that using them all in one post is a waste. If you have a long list of items to cover, then it's worth considering turning the post into a series. Doing so also allows you to create a reason for readers to come back to your blog for more than a single post.
4. Always Number Your Items
Un-numbered lists are difficult to follow. When readers see a title that promises 10 Common Mistakes that Readers Make When Moving from Blogger to WordPress, then they want to see all 10 reasons.
Usually, items in a list are ordered numerically, e.g., 1, 2, 3, etc. However, consider getting creative and counting backwards too!
5. Invite Readers to Participate
List posts provide a great (and natural) way to call your readers to action and get them to leave comments. Use the final few sentences of your post to ask a question or invite opinions.
Here are two examples:
"So – what do you think? How have you increased the level of comments on your blog?" from 10 Techniques to Get More Comments on Your Blog on Problogger.
"What about you, did you come across any crazy registered domains in the past?" from Who Spent $10 For These Domain Names? on Daily Bits.
Ending with a question or asking your readers to contribute more items to the list is a great way to encourage comments, get readers engaged and involved, and even help you find ideas for future blog posts.
6. Choose a Title That Gets Noticed
Post titles matter in blogland. Choosing a catchy title for your top ten lists can go a long way in ensuring your post is something people want to read.
Be careful, though!  Over-hyping your post is never a good idea. Be sure that your post can live up to what the title promises. Choosing something like, "10 Ways To Make $1,000,000 Dollars From Blogging" probably won't be able to guarantee that everyone can retire a few months after starting a blog.
Get in on the top ten list fun! Write your own list post and leave a link here in the comments. We'd love to read it!