This post may contain affiliate links which may give us a commission at no additional cost to you. As an Amazon Associate we earn from qualifying purchases.
Blog Comments. We are all interested in getting more, but sometimes it might seem that no matter how hard we try, nothing changes.
If you're feeling like trying to get people talking and connecting in your comments is enough to make you shut your computer completely, then this is the post for you!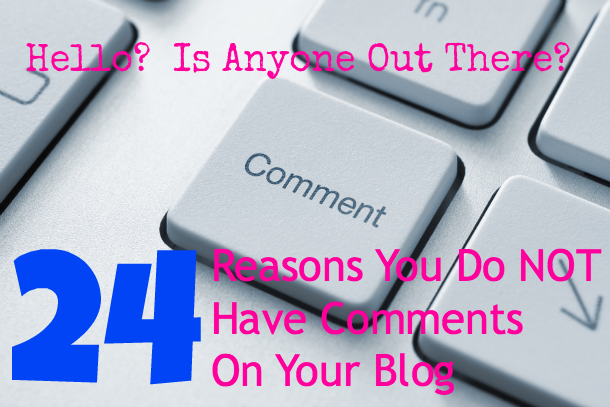 Why You Are Not Getting Blog Comments
At first glance, it might seem like getting blog comments is easy. Just comment on other blogs and share on social media, right? Those two factors will definitely help, but there are other factors to consider when trying to engage an audience and get people talking.
Here are a few reasons why no one is engaging in your blog comments:
Your post title is putting people to sleep.
You are not asking a question or asking people to engage.
You don't ever respond to comments.
Your post is too long.
Captcha: Ack! You're making it tough for people to comment.
There are plenty more reasons to read through in the below post. Check it out!
Read the Full Post Here: 24 Reasons You Don't Have Comments On Your Blog