This post may contain affiliate links which may give us a commission at no additional cost to you. As an Amazon Associate we earn from qualifying purchases.
Buying an Etsy blog design has its pros, but just like anything, there's always a flip side. What are the downsides to a pre-packaged blog design? This blogger has a couple of ideas as to what they might be and reminds us that the easiest path may not always be the best path.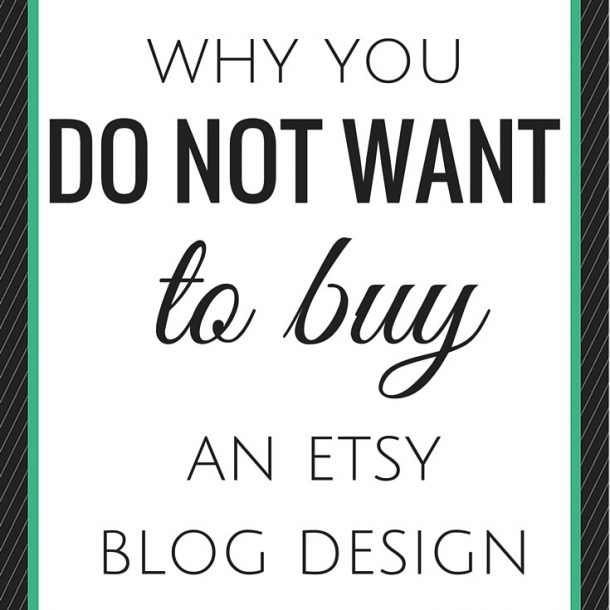 Why You Don't Want to Buy an Etsy Blog Design
While there is nothing wrong with buying from a designer on Etsy, I've decided to compile a list of reasons why you really don't want to make the mistake of purchasing a pre-made template or layout – no matter how customized you can make it. Want to see the list?
Read the full post here: Why You Don't Want To Buy an Etsy Blog Design