This post may contain affiliate links which may give us a commission at no additional cost to you. As an Amazon Associate we earn from qualifying purchases.
Bloggers sometimes wonder whether it really is worth it to have their own domain. The argument for not having your own domain makes perfect sense. Why pay for hosting and the domain itself when you can use free sites like Blogger, WordPress, or Tumblr to blog? Well the reasons to buy and own your own domain in the blogging world is quite comparable to owning your own house in the real world. It is always better to buy then rent.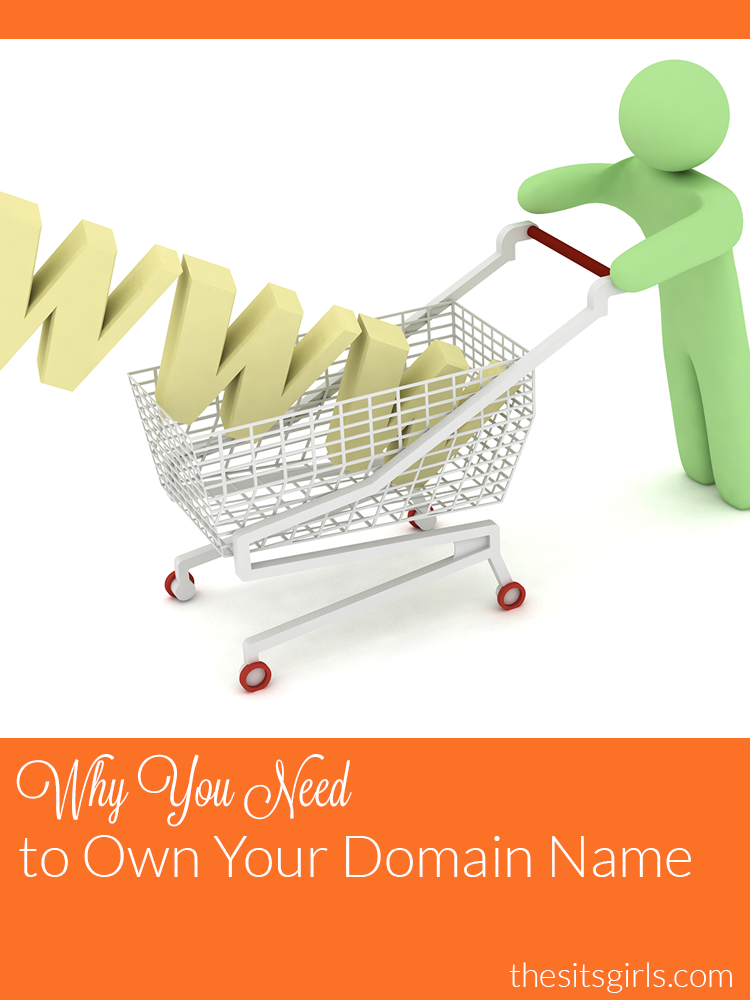 Why you need your own domain
Ownership of content
One huge reason to buy your own domain is for ownership of the content. Even though on Blogspot blogs or free WordPress blogs you can write whatever you want you really don't own the content. Blogger, WordPress, or Tumblr can pull your content or delete your blog whenever they want. You didn't pay to use their services and anytime you have a Blogspot.com or WordPress.com blog they are in control of the future of your blog. Imagine having 500 posts written and one day finding out that WordPress or Blogspot or Tumblr decided to remove your whole blog for whatever reason. Legally it is in there right. If you own your own domain this issue will never happen to you. Even if you only write for fun you probably have become pretty attached to your blog, so buy the domain and the hosting.
Search Engine Optimization (SEO) Benefits
When you buy your own domain you usually are set up with the paid version of WordPress which allows you to add many custom plug ins. A lot of these plug ins are SEO related and will help Google and other search engines find your blog and deliver much more organic traffic. When you have your own domain you can do more on page SEO. On page SEO means titles, descriptions, and keywords that help the search engines find and rank your blog. With your own domain you have much more control over how your blog will rank in the search engines. Search engines much prefer a .com blog versus a .wordpress.com or .blogspot.com blog. If you have the same number of links with your own .com versus a .blogspot.com blog the search engine will give your .com blog a higher ranking just because you own your own domain. This is a big advantage.
Earning potential
If you ever are trying to make money off your blog you need to own your own domain. Advertisers are looking to advertise with bloggers that have their own domains, and would likely only ever pay for an ad on a free blogging site if the traffic was off the charts. When you own your own domain you can build those stats that advertisers want to see to a blog that you own. Every link that you build, every reader that subscribes, and every time your page rank goes up your blog looks that much more attractive to advertisers. Since you have put in all that effort and energy you control what the advertiser pays. If your blog becomes popular in a popular niche you will get a lot of offers. Having your own domain plus lots of traffic in a popular niche will eventually have you making money off your blog. The money that you pay to buy the domain and host the domain is nothing when compared to the potential ad revenue your blog can generate. You can even become an affiliate for big companies that you love if you have your own blog. In fact if you have lots of traffic companies will ask you to become an affiliate. Selling whatever you want and making big commissions can be a nice perk.
If you were ever on the fence about getting your own domain I hope this post has swayed you. The upside to having your own blog on your own domain is huge and the downside to not having your own domain is also huge. If you are serious about blogging you need to buy and not rent.
About the Author:
Timothy Fox is the CEO of Soge Shirts where you can find http://www.sogeshirts.com/ funny tshirts for men, women, and children. Follow him on pinterest at www.pinterest.com/sogeshirts.