This post may contain affiliate links which may give us a commission at no additional cost to you. As an Amazon Associate we earn from qualifying purchases.
Do WordPress tips sound like something right up your alley? Creating great sidebar and footer visibility can be extremely supportive when it comes to keeping your readers engaged and on your blog, giving them the opportunity to explore related posts, subscribe,  or enjoy some of your favorites. This blogger shares tips for making certain widgets visible on your sidebars and footers in WordPress.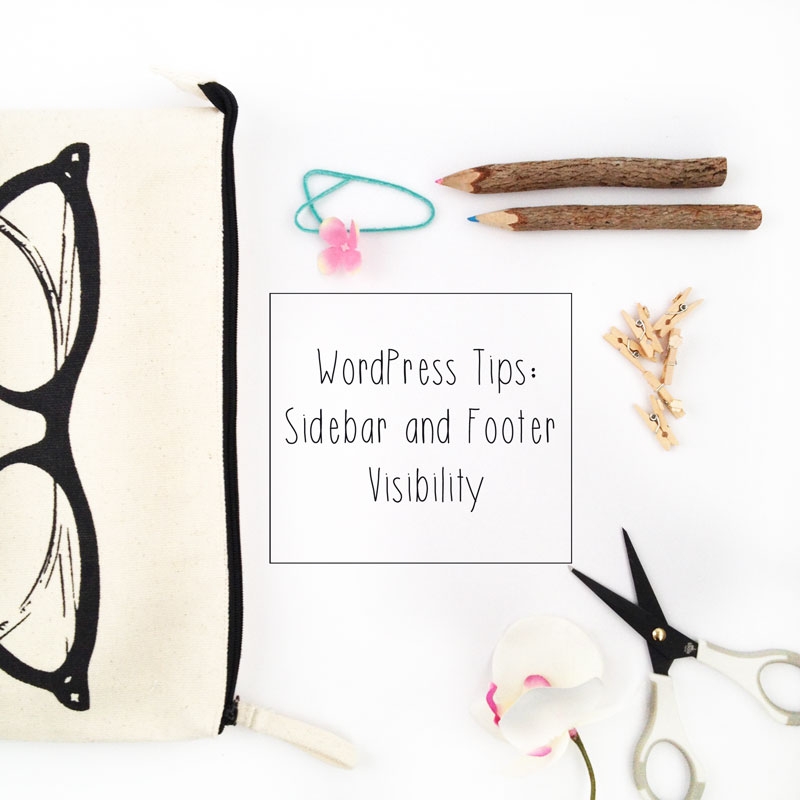 WordPress Tips: Footer and Sidebar Visibility
Looking to customize your widget visibility on your sidebar and footer? Are any of you fellow WordPress bloggers? I've been fumbling along this last year and wanted to share any tips and tricks I learned along the way here on the blog, so that we can all learn together. Today's WordPress tip is centered around making certain widgets visible on your footer and sidebar.
Read the full post here: WordPress Tips: Footer and Sidebar Visibility