This post may contain affiliate links which may give us a commission at no additional cost to you. As an Amazon Associate we earn from qualifying purchases.
Aside from being kind this year, one of my goals was also to be intentional with my work—with time spent, with how I write, and with whom I share my finished product. I've been blogging for two years now and what started out as a hobby is slowly turning into something more; something I could see myself doing as a career. And though my approach to my ultimate dream job is anything but conventional, I believe that being intentional with my tasks will help me reach my goals sooner.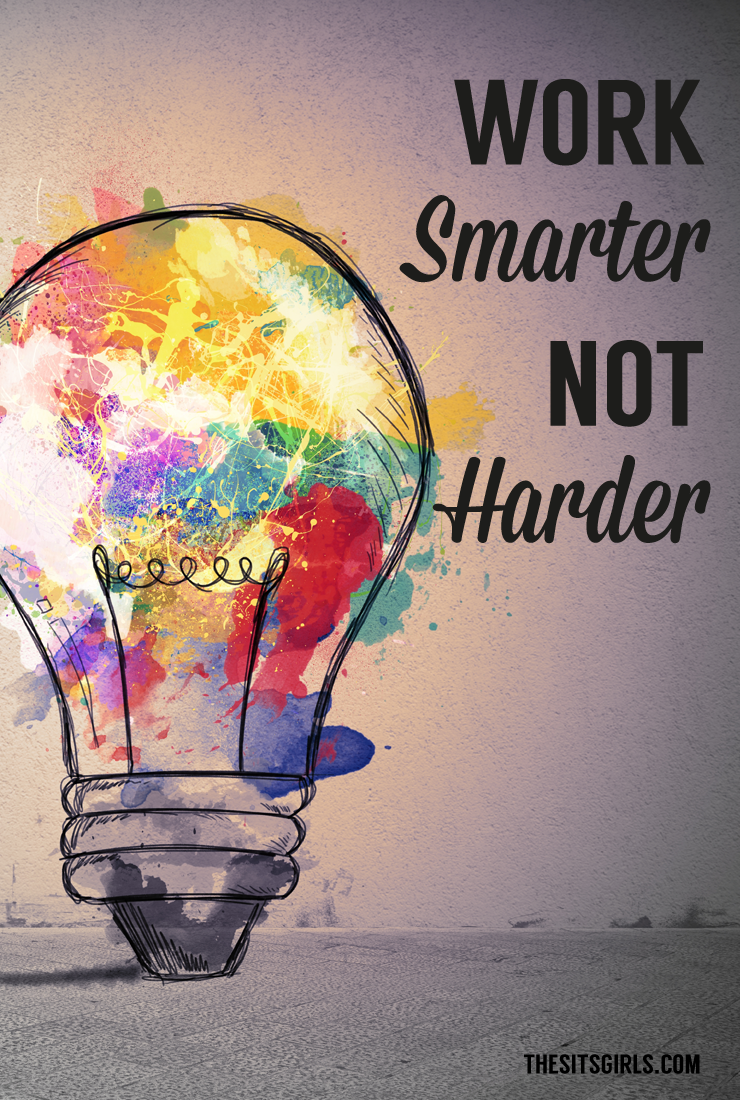 Work Smarter, Not Harder
My objective was simple: Work smarter, not harder. I'm a stay at home mom and a freelance writer. Aside from my daughter and my family, I don't answer to anyone but myself; my schedule is self-driven and its structure is free-formed. However, if I was going to be intentional with my writing, I needed to change that. I also didn't want to run myself haggard. So, I decided to adapt this mantra and took the following 3 steps to ensure I was working towards my goal:
Plan Smarter
One of the first things I did to work smarter was set aside time during my week to plan. There's nothing like having a guide to drive my motivation and productivity before the week even started—appointments, places to go, even how I spent time with my daughter (playground, book time, teaching her colors) had a day or time set in my planner. I made it a point to make this a routine. So, every Sunday afternoon, I'd spend a few minutes setting up my upcoming week. 
Of course, as a parent, I know that not all things will go as planned. Unexpected occurrences like sickness or my husband's late nights at work will pop up inevitably, but it's nice to have some idea of what my week will look like. Believe it or not, it made me more flexible with my time because I could build downtime into my schedule when needed.
Chunking Important Tasks
As a freelance writer and stay-at-home mom, my tasks during the day vary. I could be writing a draft for a client one minute, then coloring with my daughter the next. The fact that I had no "real" schedule, no work hours to adhere to, no boss (aside from my 2 year old) to answer to resulted in my day becoming more like organized chaos. Hours were spent with no real intention, and I was often left unproductive—spending late nights finishing posts and writing pieces to submit, or leaving my daughter to play by herself for half-hour or hour chunks at a time.
My days were in desperate need of a structure, and I wanted to make one that works for me. So, this month I decided to make little changes to my day.
First, I designated "work hours." I woke up earlier and allotted early mornings and naptimes as a part of those hours to get things done. I also unplugged during this time to stretch my productivity further. I also chunked my bigger tasks to days instead of trying to do it all every day. Things like creating content for my blog was designated for Mondays, while revising my writing pieces for potential publication was done on Wednesdays; writing chapters for my novels were done on Tuesdays, etc…
This allowed me to create a schedule that was both productive and flexible. I was able to play more and relax more, all the while getting things done more efficiently.
Letting Go Of The Little Things
When I became a stay-at-home mom, I threw myself into the role. I wanted to do it all, and do it well–from cleaning my home top to bottom to preparing intricate meals every day, and taking care of my daughter as she grew. Gradually, I realized that this was not only impossible, but exhausting as well. It left me with no time for myself—to breathe for a moment, to rest appropriately, even a shower and proper diet was thrown out the window for the sake of my role. As a result, everything started falling by the wayside; exhaustion slowly caught up with me, and my family and my role suffered tremendously.
This time around, I wanted to prioritize—to find that all-too-delicate balance between myself and my role as a mother. So, I started carving out time for myself, and letting go of the little things. I started making shortcut meals that didn't involve "from scratch" procedures, and learning to let the little things slide for the sake of spending time with my daughter or downtime with myself.
Accepting that I can't do it all made me see what's truly important and it made me realize that who I spend my time with is just as important as how I spend it. It made me kinder to others and myself and it's made me let go of the frantic chaos that I've often worried about—the dirty dishes, the dusty coffee table, the undone laundry, etc…
I wish I could tell you that these methods works for everyone—that I've discovered a fool-proof method for working more productively and effectively—but I can't. This is what worked for me and my family, but something different may work for yours.
Though this month allowed me to reflect on my work ethic and how I spend my time, I have to say my goal of working smarter isn't accomplished yet. These three things are only the beginning, and hopefully I am able to continue working on it for the rest of the year.
What do you do to work smarter, not harder in your life? Leave your tips in the comments.
Author Bio: Maria
Maria is a mother, a wife, and a writer. She's an avid collector of life's little and big moments, and enjoys chronicling her first time parenting adventures on her blog, Collecting Moments. In between play groups and naptimes, she spends her time wishing for more sleep and willing time to slow down just a bit (she's yet to be successful at either).