This post may contain affiliate links which may give us a commission at no additional cost to you. As an Amazon Associate we earn from qualifying purchases.
When I first started blogging, one of the things I heard often was advice to "niche down". There were many people who said it would be tough to run a successful blog if I didn't focus on one main topic. Despite that advice, I knew I would never be happy if I was only able to write about one topic. I chose to follow my heart, and decided to write about the topics I felt passionate about. And I write about topics that can provide people with information plus value. Over the years that method has seemed to serve me well. This is because I am not limited in what I can write about or what opportunities I am able to pursue.
Thanks to my not taking the advice to "niche down," it has been fairly easy for my site to change, evolve, and grow. Being able to explore and tell stories about a variety of topics has helped me make more connections than I ever could have imagined. I'm sharing with you how to successfully write about more than one topic on your blog, especially if people have told you that you shouldn't do so.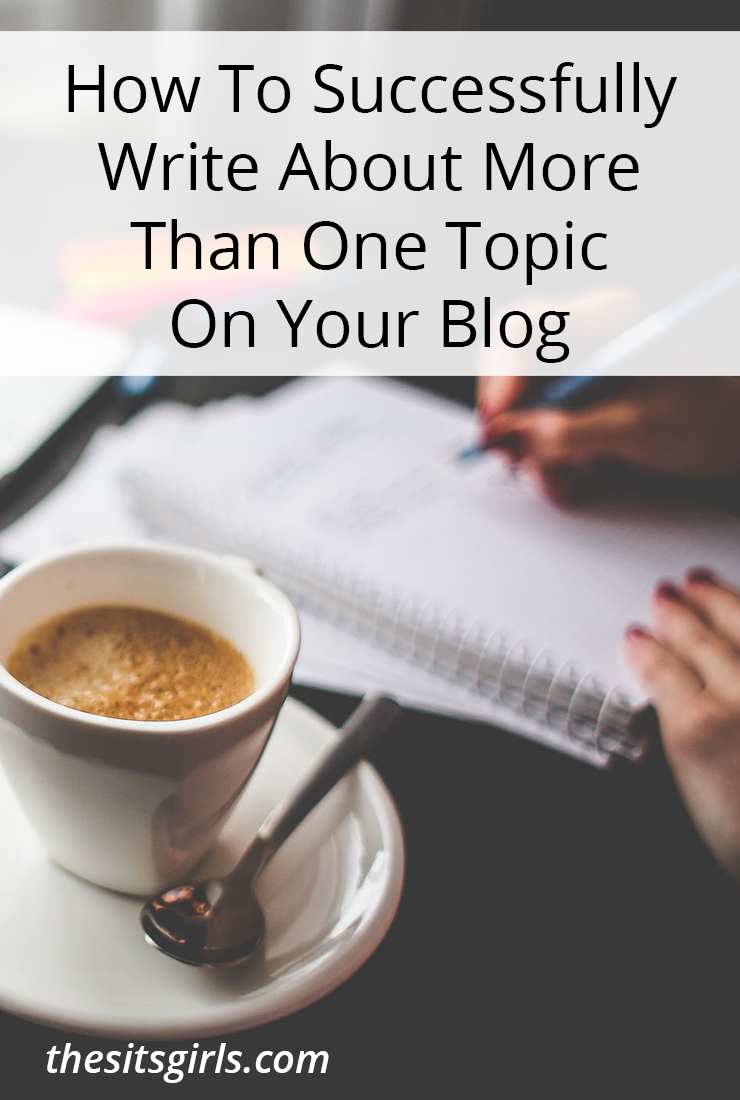 Tips To Help You Successfully Write About More Than One Topic On Your Blog
Pick a few topics you love to talk and write about. Pick topics people could see you as an expert on. (For my site, those topics are family, travel, casual fashion and autos.)
Write about these various topics consistently so you can build and grow your audience.
Find ways to tie your different topics together throughout your blog. This has been really successful for me because then my readers get an opportunity to see how I can bring more than one topic together in a single blog post.
Utilize a content calendar to guide you in picking certain days to write about specific topics. This way your audience will eventually be able to connect a topic you write about to a particular day.
My most favorite tip of all is simply to write. Write about what you may be feeling or have a personal connection to. What write you have learned, loved, researched, and more, which will lead you down a successful path for your blog.
I am fortunate to not only know many bloggers personally who write about more than one topic on their blog, but I am also proof that it can be accomplished. Now you have tips for how to successfully write about more than one topic on your blog! So it's time to start creating lots of exciting content to share.