This post may contain affiliate links which may give us a commission at no additional cost to you. As an Amazon Associate we earn from qualifying purchases.
Today we are focusing on writing fundamentals. Looking at basic tips to ensure you are able to not only keep your audience engaged, but also maintain your credibility.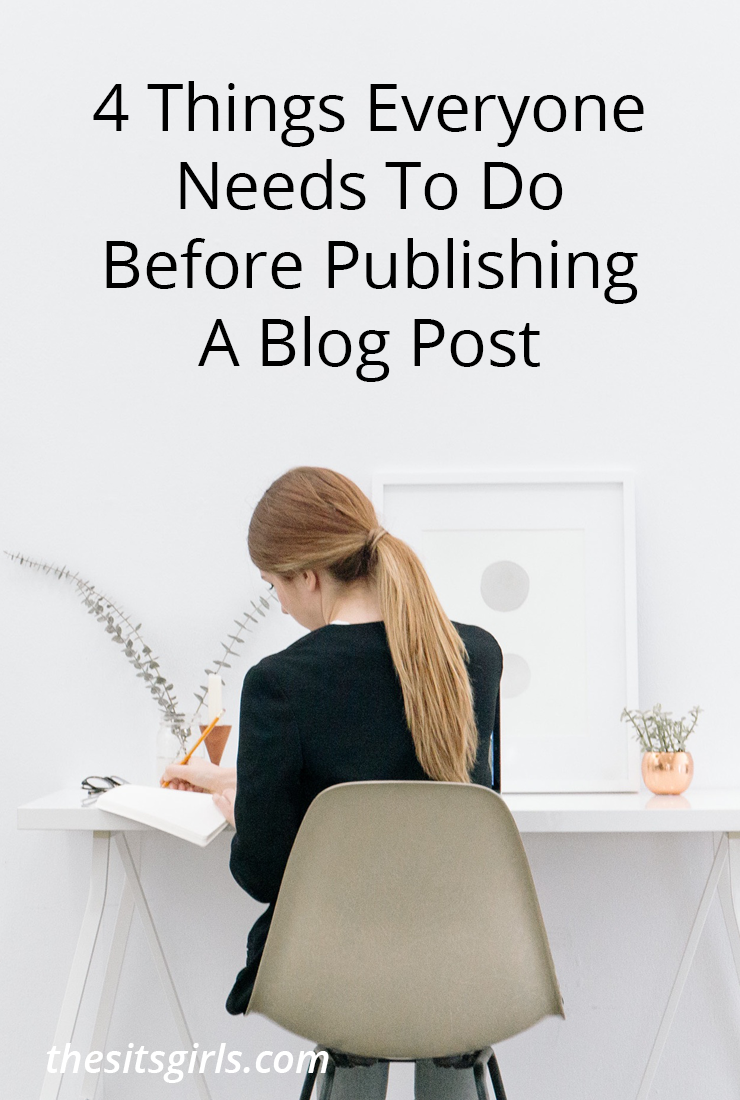 Writing Fundamentals
When it comes to blogging, most typical writing rules are tossed out the window.
We say skillz instead of skills, we incorporate slang or emojis into our posts, and we include far more exclamation points (!!!) than necessary.
What you want to avoid is distracting your readers with too many technical errors because, instead of redding your post, people wil end up relly ujst starring at you're mestakes.
But there are some writing fundamentals that never go out of style.
4 Things To Do Before Publishing A Blog Post
Get creative and break some writing rules. But make sure you do these four things before you publish your post!
1. Proofread
No one is critically analyzing your blog posts. The reason you should proofread is because the power of your point is diffused when a reader is forced to trip through your words.
Read and re-read and re-read your post again. Try reading your blog post out loud — this will make you slow down and really pay attention to the words. Make whatever changes you need to make to be sure it is, in fact, readable.

2. Spell-check
It's so easy. Just do it.

3. Make Paragraphs Your Friend
Blog posts are like pizza – better in slices. No one should shove an entire combination pizza into their mouth at once. Eat your pizza in bits and pieces and, sometimes, with a fork.
The same can be said for your blog. Reading, especially longer posts, is more manageable when done in bits and pieces. I take one look at a long block of text, and have to encourage myself to stay focused and get through it.
You can write the most funny, interesting, tastiest post, but without breaks, it's just not appetizing.
Remember that people on the Internet move quickly through material. A block of text that would be fine in a book feels intimidating on a computer or phone screen. The faster you get your point across, the better you will be able to grab your readers' attention and keep it.

4. Embrace Good Grammar
Your vs. you're, its vs. it's, there vs. their. Do any of these look familiar? Learn the differences!
Ensure your readers stay focused on what you have to say, rather than mentally correcting your grammar and sentence structure.
How about you? In your opinion, what's a fundamental writing tip that bloggers simply cannot ignore?