This post may contain affiliate links which may give us a commission at no additional cost to you. As an Amazon Associate we earn from qualifying purchases.
We are back with our Writing Prompts for February. Our goal is to help you keep your editorial calendar stocked with plenty of writing ideas.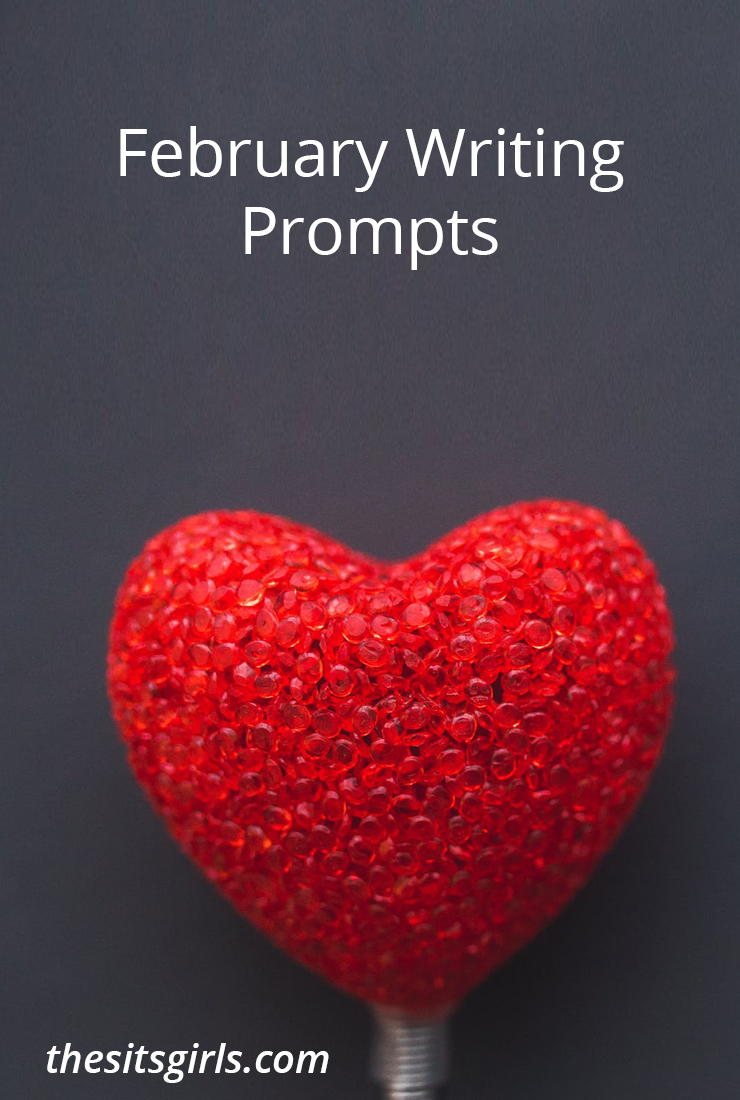 28 Days of Writing Prompts
Feel free to pick and choose which prompts work well for your blog. Use them as a jumping off place as you sit down to write.
Share your 5 best organization tips.
Groundhog Day! Did you see your shadow when you walked outside this morning?
5 Valentine's Day date ideas for people on a budget.
Share the recipe for your favorite Valentine's Day baked good
Write a post inspired by this word: Family
Share your top ten romantic movies. We want to see if any of our favorites makes your list.
When was the last time you said, "I love you."?
At what age should children be allowed to use social media, and how much parent involvement do they need?
Tell us about your favorite room in your house.
Write a short story that features a pair of boots.
Describe your ideal friend. Do you live up to this description in your friendships?
Do you have a favorite fairy tale? Why does that particular story speak to you?
Tell us your favorite thing about yourself.
Valentine's Day. Is it a big deal in your world?
What advice do you wish you would have received before having kids?
Do you make your bed in the morning or leave it unmade? What do you think this says about you?
Where do you want to be in ten years?
5 tips to take the perfect photo
Tell us a mysterious story. Or write a review of your favorite mystery book or movie.
President's Day! Share something about your favorite president.
Your best chicken recipe
What does it mean to you to empower women?
How do you save money on your grocery bill?
How do you cheer up a grouchy person?
What are you wearing today? Share your outfit and tell us about your personal style.
Tell us about something that felt HUGE in the moment, but later turned out to be not such a big deal.
Do you like to do things yourself, or are you good at delegating?
Write a letter to your younger self. Be really honest.
Keep Reading And Keep Writing
Looking for more posts to help you jump start your writing? Then be sure to click through the below links!