This post may contain affiliate links which may give us a commission at no additional cost to you. As an Amazon Associate we earn from qualifying purchases.
Blogging is anything but a lonely or solitary existence.
Don't get me wrong, blogging, writing, and journaling may seem like a quieter way to express oneself to many looking on the outside in.
However, the writing aspect may be the quietest part.
Once the blogger publishes a piece, they are doing so in hopes for others to read, comment, share, and connect to their writing on some level.
But how does a blogger go about getting their writing work out there for the masses?
This is where a writing tribe comes into play.
What is a writing tribe?
Well, a tribe is defined in the dictionary as follows:
A social division in a traditional society consisting of families or communities linked by social, economic, religious, or blood ties, with a common culture and dialect, typically having a recognized leader.
How about a writing tribe, though?
A writing tribe is a group of writers, who care solely about writing in a specific niche (example: parenting) to get their message across to like-minded people. These writers not only write about similar subjects, but they support each other on many levels.
But exactly how do writers support each other in tribes?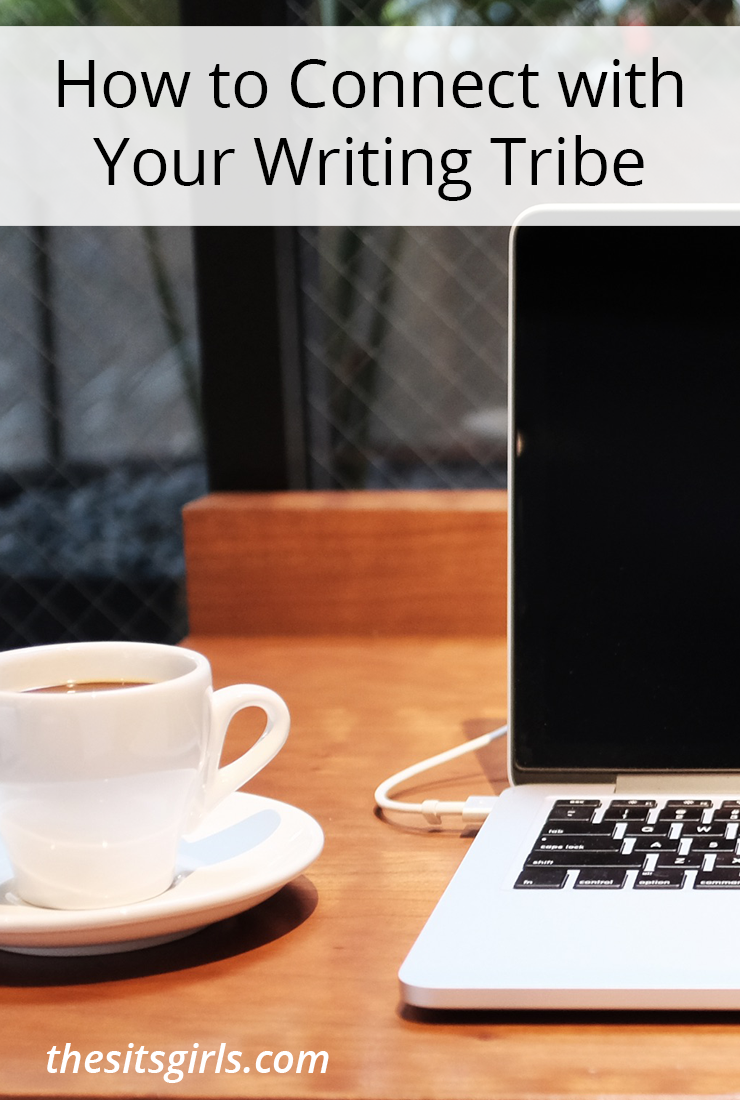 Here are 3 simple ways writing tribes connect with each other…
1. Follow blogs in your niche.
This one may sound easier than it could very well be. Finding bloggers in your own niche could overwhelming.
I will say that BlogLovin' is a great place to start as the blogs are arranged in categories and you can check out blogs in your niche category there for starters.
Also, SITS is a wonderful resource to get to meet and network with other writers.
Still other great places to connect are through Facebook groups or writing sites like HubPages. I joined HubPages 5+ years ago and it helped me to not only cultivate my writing, but connect with quite a few like-minded bloggers who I still have writing friendships and more with today.
2. Support each other daily.
Once you follow similar niche bloggers, remember to be generous in your support to them. Look at this as an opportunity to pay it forward. Take care of your writing tribe, and they will do something kind for you in return.
But how exactly can you support one another? That is where number three comes into play.
3. Comment and share.
Daily support, as I mentioned above is key.
Support your tribe by:
a. Commenting on other writers' posts in your tribes
b. Sharing their content on your social networks, including Facebook, Twitter, Pinterest
c. Or doing a combination of commenting and sharing!
So there you have it, some surefire ways to connect with a writing tribe.
Through this, you may very well form lasting friendships, which help to cultivate more like-minded writers to want to follow you and your blog, too.  The cycle, therefore, is never ending and hopefully you will find your writing tribe continually growing and evolving with you and your blog.
If you have questions about connecting with your writing tribe, leave them in the comments or feel free to reach out and contact me.