* * * * SOLD OUT! * * * *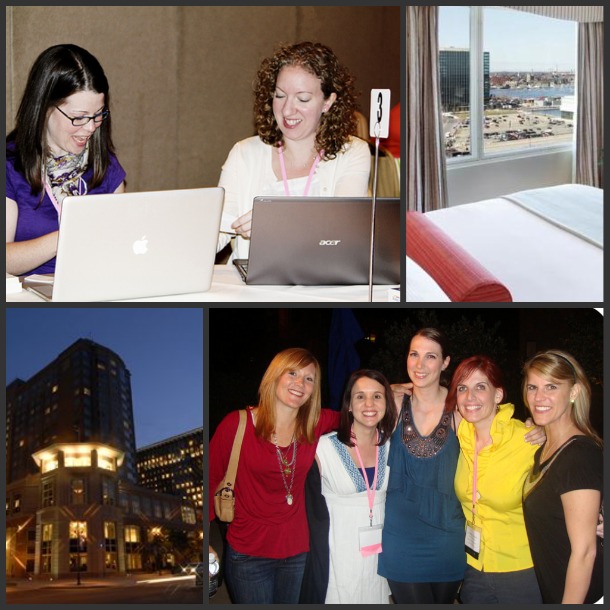 Join us May 7, 2011 for a day of education, networking and FUN!
Limited to 125 attendees, Bloggy Boot Camp is known for its inclusive, intimate environment. Seating is assigned and rotates throughout the event – you meet fellow bloggers in an easy, natural way while learning from the best and the brightest in social media.

The Details:
When: May 7, 2011, 9 AM to 5 PM
Where: Seaport Hotel in Boston, Massachusetts
Your ticket includes lunch and education. If you are in town on Friday night, be sure to join us for a cocktail reception from 7:30 to 9:30 pm.
During the conference, we will be discussing all things social media, from blogging to Twitter to branding to more. But the best part? Meeting fabulous women who "get" what we do. Attendees include new bloggers to social media mavens. Everyone is welcome.
Speakers: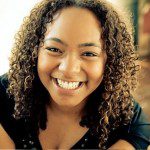 Amanda, aka Dumb Mom, is the mom behind the popular humor blog, parenting BY dummies. Outsmarted by her three Dudes daily as she attempts to navigate motherhood, childhood, and everything in between, Dumb Mom enjoys sharing her stories of failure and success with her readers in a humorous, heartfelt, and honest way. She may not be the sharpest tool in the shed, but she is definitely the best dressed (an advantage completely lost by being inside of a shed) as she prides herself on being a handbag role model for the masses. When not blogging or taking photos, you can find Amanda on her blog and on Twitter @thenagainphoto.  Parenting BY dummies: so DUMB, it's Funny!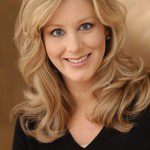 Amy Bradley-Hole wants every woman to be able to put her best foot forward. To that end, she quit her career doing marketing and branding for large corporations and small businesses in order to help teach those skills to bloggers and online entrepreneurs. She's in the process of launching a new website for her consulting business and a revamped personal blog, but in the meantime, you can find her at The Bee Dot and on Twitter @amybhole. When not focused on working with clients and reinventing herself, Amy stays busy trying to perfect a smoky eye, chronicling her travels and driving her kids crazy.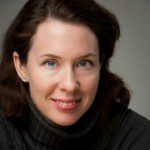 Charlene DeLoach Oliver is an attorney, certified Aerobics Instructor (AFAA), seven-time marathon runner, and former collegiate and masters synchronized swimmer, living in Metrowest Massachusetts with her young son, husband and two (teeny-tiny) toy poodles. She tweets as CharChronicles, and, in addition to the Charlene Chronicles website, manages the Charlene Chronicles Facebook Page. She has been blogging since 2008 under various blog titles, but settled with Charlene Chronicles in 2010. In her spare time, she spends her days making sure her teeny-tiny poodles don't get stepped on.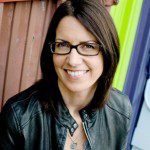 Lindsey Garrett sees the world through a lens. Whether it's her glasses or a 50mm lens, her world views are definitely as unique as her purple streaked hair. Lindsey is a photographer and a mother trying to find the balance with a camera in one hand spatula in the other. In addition to her own blog, the modchik, Lindsey writes a weekly photography column for OC Weekly called PhotoSpeak. Lindsey is one of seven local photographers featured on OC Daily Photo Blog and is also one of SITS photographers for Bloggy Boot Camp. You can follow Lindsey on Twitter @modchik.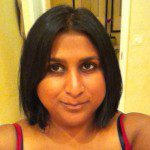 Niri traded the rat race in Engineering for her rug rats and returned to her passion for writing at MommyNiri.com after she became a mom. She's coupled her work in blogging to further several charitable projects and events, such as putting an end teacher-funded classrooms, supporting Rwanda Path2Peace and Heart 4 Haiti, building playgrounds with Kaboom, hosting events to support Autism, and working on the End Child Hunger campaign. In December 2010, she launched a Mommy Niri Cares holiday drive to provide items to children born into poverty. That spawned a newly launched site MommyNiriCares.com, which focuses on using social media for social good. Chat with Mommy Niri on Twitter @mommyniri.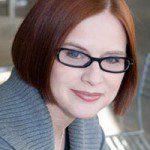 Katja Presnal is the founder and owner of the Skimbaco® lifestyle brand and blog network, the primary blog being Skimbaco Lifestyle. She is also a Home channel editor for AETN TV Network's Lifetime Moms and an Addy Award social media strategist winner, having created campaigns and social media strategy for brands such as ConAgra, Hershey, Colgate and Abbott. After finishing her work as a Community Director for Collective Bias and helping to build their Social Fabric Community, she is now using her corporate experience to grow her own brand, Skimbaco®. Katja has received international and national press including mentions in The New York Times, Forbes, Today Show, Glamour, and Woman's Day. Chat with Katja on Twitter @KatjaPresnal.
Carol Schiller is a copywriter, Internet marketer and the Social Media Director at Cozi.com. Before getting hooked on the world of online marketing, Carol spent over 10 years marketing and licensing branded fashion for companies including Kenneth Cole, Ralph Lauren Footwear, and Anne Klein. You can find Carol on Twitter @Cozifamily and @CarolSchiller, as well as on her blog at http://www.carolschiller.com/blog. A mom of 3 who is originally from the East Coast, Carol now lives in a suburb of Seattle. Her husband has absolutely no idea what the fuss is about the Internet, but is more than happy to eat the food she blogs about.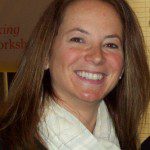 Sarah Visbeek believes that sometime after having children, she may very well have lost her mind. Aside from a shameless addiction to Coke Zero, sarcasm, bad reality television, and TJMaxx (or Marshalls, she's not picky), Sarah is a full-time working mother of three sassy boyz. Her blog, In the Trenches of Mommyhood, chronicles her guilt-laden working-motherhood journey. The good, the bad…and the boogers. You can find Sarah on Twitter @sarahviz.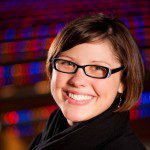 Erica Voll is a published writer who began her career in television promotions and advertising. Today, she owns her own consulting firm, and works with organizations and brands to develop and implement marketing strategies, write content for web and print media, and develop social media marketing plans. Erica is also a freelance features writer who thinks "One day I will write a book…" but is not sure if she thinks that way because she should think it, or because she believes it. Erica is the co-founder of Girls' Lunch Out, blogs at Mommy's Fabulous, and tweets at @mommysfabulous.
Hostesses: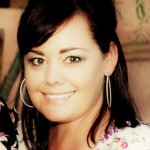 Tiffany Romero is a mom, wife, business owner, and entrepreneur who began blogging in March 2008. She is an active social media personality, with her own blog, The R Family Diaries, and a social media consulting company, Maven Girl Media. In 2009, Tiffany took her passion for connecting women online one step further and created Bloggy Boot Camp, one day conferences for women in social media. Her sold-out tour of boot camps garnered attention from The NY Times, The Huffington Post and ABC News. When not on-line, Tiffany keeps busy running a private summer camp with her husband in Los Angeles and working as the Vice President for the Western Association of Independent Camps. Connect with her on Twitter @TiffanyRom.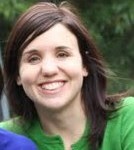 Francesca Banducci is a mom to three children, ages 5, 3 and a just a few months old. Since starting her personal blog, Francesca has received multiple awards, including recognition by Nielsen Online as one of the Top 50 Power Moms. Her interest in marketing prompted her to earn her MBA in the field and launch her own consulting company, Social Girl Media. In 2010, Francesca joined Tiffany as a partner on both SITS and Bloggy Boot Camp. Prior to joining the on-line world, Francesca studied Viticulture & Enology at UC Davis, worked at various wineries in both California and Italy, and was employed for many years at the biotech company, Genentech. You can find Francesca on Twitter @SITSGirls.