This post may contain affiliate links which may give us a commission at no additional cost to you. As an Amazon Associate we earn from qualifying purchases.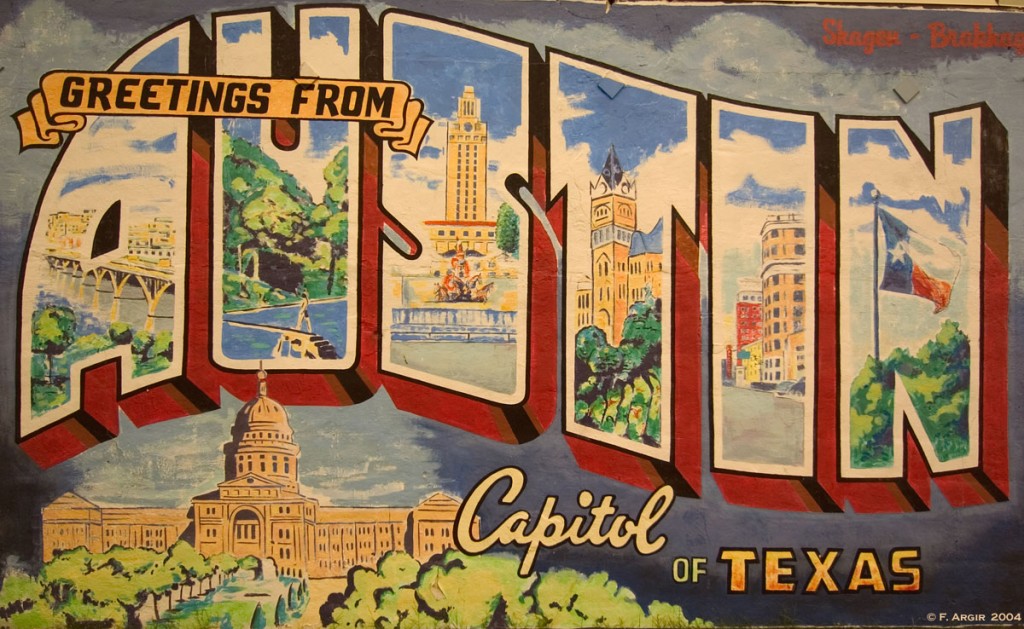 Will you be joining us at Bloggy Boot Camp in Austin, Texas on October 23?  Then check out our latest TweepML list.  It includes all attendees, speakers, and sponsors for our next stop.
You can also follow along with what's happening at the conference by using the #BloggyBootCamp hashtag on Twitter.
Looking forward to a fantastic day of networking and learning deep in the heart of Texas!
The fine print:
If you are attending the conference, but were not included in the below list, please send an e-mail to Francesca at [email protected]. I'll make sure to get you added asap.
Tickets to Austin are sold out.  However, if you would like to get on the waiting list, please send an e-mail to Tiffany at [email protected].

Here are our Austin attendees, speakers, and sponsors:
| | | |
| --- | --- | --- |
| | | Conferences for women in social media. Join us in Austin, St. George, San Diego, Seattle, Denver, Chicago, Boston and Atlanta. #BloggyBootCamp |
| | | Chick behind Bloggy Boot Camp and TheSitsGirls.com. Speaker. Connector. Mother of One. Fan of Many. Believer in Possibility. The Secret to Success IS Support. |
| | | I used to be 3BayBChicks. Then it was Mayhem & Moxie. Now I'm a SITS Girl. I'm like Prince, but with kids & boobs. |
| | | creater of web series www.bernthis.com |
| | | My Mission: Bring the funny. End with the pretty. |
| | | Stay-at-home-mom, freelance writer, massage therapist, doula, childbirth classes, gardener – Founder of Untrained Housewife |
| | | Mom Blogger. Not Stupid. 818.486.9363 |
| | | Blogger, Social Media Junkie, Crafter, Party Planner, Mom-preneur, Mom of 3 boys, Cruise director for my family and all around girly-girl. |
| | | Hardworking wife, mom, and dream follower. I'm also the social media publicity maven for all the Channing Tatum Unwrapped sites & PostTheLove.com. HUGS!!! |
| | | |
| | | We're about that amazing feeling you get when someone you trust hooks you up with something you love. We're bringing humanity back to shopping. Join us. |
| | | The Wisdom of Collected Crowds – this is CollectiveBias, a partnership between us, consumers, brands, & retailers. |
| | | Official Twitter account of world's greatest board game MASTERMIND! Weekly giveaways Challenge me to a game of Mastermind for Twitter! |
| | | FarmaSea Health, creator of Super Sea Veg, the most powerful Multi-everything,in the world; The UNvitamin! |
| | | Mastermind behind the awesome DIY/craft/home decor/renovation/food blog that is www.houseofhepworths.com |
| | | EndlessBeauty.com is a health and beauty website dedicated to finding a healthier approach to beauty. |
| | | Mom, Wife, Daughter, Sister, Friend, Music Lover, Cusser, Bleeding Heart, A-Whole-Lotta-Wine Drinker and Occasional Party Animal. |
| | | wife, mom, party planner, and baker |
| | | Our Mission is Creating Financially Secure Women by helping them Make More, Save More, & Spend Less by becoming Financially Savvy |
| | | Book Blogger, Mom Blogger- watch out web, here I come! Reviewing mostly fiction books. Always searching for the next good book. What are you reading? |
| | | I own a business where I design custom stationery and jewelry items. I'm also a writer/editor. |
| | | Home sewn is better. We sell fabric, patterns, and kits to make it happen! |
| | | Struggling writer, mother, wife, daughter, sister, friend – order changes depending on the weather. |
| | | Founder of parenting website, mompreneur activist, underestimated disorganized overachiever. |
| | | Hitched to my Hip Hubby 10 years & counting, Mama to 4 Hip Kiddos… |
| | | Child of God, wife, mother, artist/designer, sister and friend |
| | | Product Reviews & Giveaways – Life with 2 boys & a Great Dane! |
| | | HELLO, SPLENDOR Founder, Interior Designer, Mom, & Wife |
| | | We are all works of art, in progress, growing more beautiful each day as life molds and shapes us into the masterpieces we are meant to become. |
| | | a Wedding…a Baby…a Heart Transplant |
| | | We are an affordable, highly effective graphic design and marketing firm dedicated to helping small to mid-size businesses reach their potential. |
| | | A teen girl on a mission to show the world her story. College, Faith & Family ALL included! |
| | | |
| | | www.whoiwasbefore.com |
| | | I'm a blogger that loves her faith, family & friends! I love to write not only for myself but for others. |
| | | Creating Signature Celebrations! |
| | | I live in Austin, love froyo and fashion, and can really cut a rug. |
| | | Blogging mom to f.i.v.e boys follow me as I capture our journey between meltdowns, tantrums, chaos and laundry! |
| | | TX girl loves sports (Chicago Blackhawks, Dallas Cowboys, Dale Earnhardt Jr.), reading, cooking (addictedtorecipes.blogspot.com) & best auntie ever to triplets! |
| | | Follow me to find the best deals, steals, and freebies on the web! |
| | | Eater of lots of chocolate, mom to two active boys and a baby girl! Probably tweeting about something to do with food or my kids. : ) |
| | | I make unique baby & toddler clothing in my Etsy shop! |
| | | Full time mom, wife, attorney, football, design and fashion fan. |
| | | writer. blogger. vegan….for the most part. |
| | | I'm all about following my bliss and inspiring you to follow yours. I muse about personal development, parenting, blogging, and all things groovy. |
| | | MAWE – Mom and Wife Extrordinaire! Business owner. |
| | | I mommy. I cook. I eat. I photograph. I do it haphazardly. I write about it all. |
| | | Even the chaos is bigger in Texas. |
| | | Mom Blogger, amateur photog, and Co-Founder of the new Mom Spark Media.com. |
| | | I'm a domestic engineer and mom of 2 little ones. I'm always looking for a deal and now I'm helping bring them to you. Why pay more if you don't have too, right |
| | | Mom to 3 hungry boys & Latina blogger to 2 blogs: CatalinaInLA.WordPress.com & GreeneryInMommyhood.BlogSpot.com |
| | | I am alive. |
| | | Holistic Health Counselor and Mommy |
| | | Im a SAHM who loves to shop and enjoys time with my Hubby and baby! I'm a social media junkie, addicted to sweets, obsessed with Target, and love to clean! |
| | | |
| | | Mother. Wife. Daughter. Sister. Friend. |
| | | Also check out my online store at: www.JessibellasPlace.etsy.com |
| | | Running the business of several lives without a clue, just a hunch and a penchant for wine. |
| | | |
| | | |
| | | Leading Producer of Bacon Wrapped Filets and Steaks in America. Culinary Consultants. Custom Manufactoring. Our Vision is to be the Cook's Best Friend. |
| | | Self-Proclaimed Internet Superstar |
| | | Join me @ Frugally Thrifty and start saving money and win great giveaways! |
| | | Jack fan, mom o'5, blog starter, etc. |
| | | Tips for blogging writers and writing bloggers. Learning & teaching about social media for writers. |
| | | Mom blogger, fitness blogger, food blogger, runner, food purveyor…..wait a minute- health/fitness AND food? Very interesting and kinda funny, like me! |
| | | Writer. Photographer. Lover of denim. |
| | | Work-at-Home Analyst – Amateur Photographer – Artist – Writer – Blogger – Wife – Mother – Lactivist – Intactivist – Pet Owner : I tweet about all these things. |
| | | Vibrant Austin-based entrepreneur, mom, wellness seeker and provider. Be Well, Vibrant One |
| | | Married, mother to 3. Love Photography and Starbucks. print & WordPress designer. Design business @julastudio.com |
| | | I am a newbie Austinite, just learning the ropes of being a Texan. I spend most days fighting IF and bad traffic. |
| | | MOMATHLON: The ultimate endurance sport. Infinite Events, No finish line. My name is Meredith. This is my Sport. |
| | | |
| | | New to blogging, new to tweeting. Otherwise, not so new. |
| | | A late-30's wife and new mom that is designing a line of maternity wear and baby items that have a little bit of an edge to them… |
| | | An old soul in high heels, fundraising consultant, 'net ninja, accessories whore & mom in search of the perfect piece of cheesecake. Not always in that order. |
| | | Working mom of a 3-yr-old boy adopted through foster care & a foster mom to a baby boy. I have also been a foster mom to 4 girls (ages 2-12). |
| | | Paraplegic Wife & Mom, but I do it ALL , don't let the chair fool you!! |
| | | Mommy to 3 preschoolers (and an infant), blogging about life, learning and our day's activities. |
| | | Spanish Blog & Podcast for Trendy Latina Moms! I'm a Venezuelan mom with a 3yo boy and a 7 months old babygirl. |
| | | |
| | | Mom, photographer, wastewater engineer and blogger. Recent transplant from Philly to Houston! |
| | | My home might smell like yesterday's boxers (which are still lying on the floor) but it's more fun that you can shake a lacrosse stick at. |
| | | Home of the original Work at Home Sleuth and The Diary of the Fat Black Woman…. Tamona's Tips! |
| | | A Dallas mommy obsessed with beauty, fashion, social media, pop culture, spiriuality, and her sweet baby boy. iVillage iVoices Reporter! |
| | | Christ follower, mother, personal trainer and lover of chocolate truffles |
| | | I'm the creator of Through Her Eyes Blog ("THE Blog), and I use it to share observations about the power of perspective–how we see, live and enjoy life. |
| | | |
| | | Handcrafted items that are quirky, fun, light {and look good!} I focus on products that will make everyday life a little less complicated. |
| | | The Frilly Coconut [Design Shoppe] offers custom designs for all of your needs — AND, our prices are affordable, too! Come check us out! |
| | | I am a night owl and a blogger and a shopoholic, I wear glasses and take pretty pictures I cook but rarely clean up after myself and I love PRINCE. |
| | | |
| | | Coffee in mornin'/wine in evening. WebTV Co-Host of Gabbin' w/Girls on minglemediatv.com. Gabbin, Gigglin, Grinnin,& Groovin! College sports fanatic! Hook'em! |
| | | A proud army wife and mother of two that loves fashion, beauty, designing and shopping on a budget. My inspiration is my overall look! |
| | | Mom to two, bento blogger, former teacher, maybe again … |
| | | Keeping it simple. |
| | | Graphic Designer, Mom, blogger, DIY, Crafts, Owner @atomicegg, Co-Founder of @iheartfaces, Mac, iPhone, Christian, Free Printables, Kids Parties and Photography |
| | | A photography sharing site that focuses on the art of capturing faces. Angie and Amy host weekly contests, giveaways and photography tips. Join in the fun now! |
| | | Christian stay at home mama, wife & blogger. Freedom fighter, quirky, emotional friend and sister. Advocate for adoption & food allergies! |