This post may contain affiliate links which may give us a commission at no additional cost to you. As an Amazon Associate we earn from qualifying purchases.
It's here!
Bloggy Boot Camp 2013 is so close that we're counting down the hours… so before you get on the plane, jump in the car and make your way to a fabulous weekend full of fun and motivation take a look at the final five ways to get the most out of your BBC experience: (or any other blogging event or networking opportunity)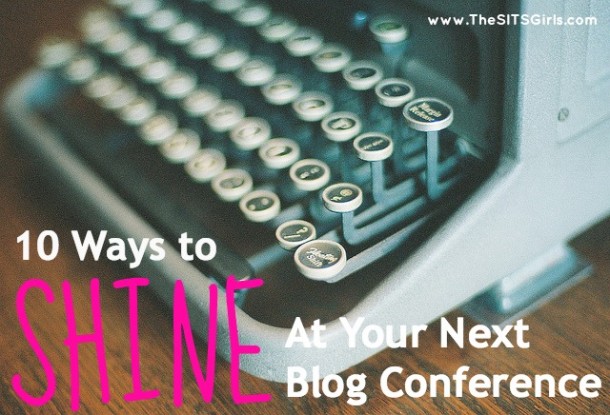 #5: Remember Names and One Thing About Their Business
When you meet someone, remember their name and one unique thing about them, and then make sure EVERYTIME you see them in passing or in conversation that you greet them by name. Don't tell me you are the worst at remembering names – that's a total cop out and you're better than that!
Names are so important. It will completely change the way people see you if you can remember that one thing about them. (I know, name tags are nice, but there is just no sly way of pretending you remember someone's name while you frantically glance to look at the name tag too. Don't let it be a crutch.)
If you forget once or twice, fine. We're human. Just don't give yourself a green card because you have a 'terrible memory.'
Remembering one unique thing about them will help you remember their name and also prompt you to think of pertinent questions to ask them. If your still convinced that you just can't do this, here is a formula just for you:
Say their name out loud while talking with them at least two times

Introduce them by name to two or three other bloggers

Associate one unique thing with their name

Visualize their name

Associate their name with their story

Associate their name with someone you know

As you walk away from them, write their name down while it's fresh (it's not cheating, I do it all the time and it works!)

Throughout the conference look at your name list and then at the corresponding person to really make it part of your memory
#4: Be a Matchmaker
As you're talking with other bloggers and getting to know them, think about the people you know who may be a good 'fit' for that particular bloggers industry or audience and then offer a personal introduction if their at the conference, or perhaps via social media if they aren't.
Matchmakers are always on the radar for other bloggers. Who doesn't love a sincere introduction that will boost their blog!?!
Be the matchmaker.
#3: Popularity Contests Faded at High School Graduation
This is NOT a popularity contest. You aren't spending time and money to go hangout with a bunch of bloggers just to connect with or be popular. There is no Miss Congeniality award so please don't drive your actions with it in mind.
This is a place for real, fantastic women bloggers of all backgrounds and experiences to come together and support each other, not single individuals out. This is an opportunity to strengthen our industry together; to unite in a great cause and encourage each other. Don't let high school get in the way. Wasn't that a really long time ago, anyway!?!
#2: You Aren't the Main Event
What a relief! You don't have to take on the pressure of the conference. This is about you going to be PART of the conference to rock it. This is about team, synergy and strength in numbers. Don't worry yourself sick. You aren't the main event, but you are a VERY IMPORTANT part in the success of it.
If your hair isn't perfect, it's ok! You won't be on display. If you're makeup isn't just right or if your shoes aren't smokin' – it doesn't matter. Sure, part of branding is looking your part, but you and your value is really what people walk away impressed by, the rest of it is just fluffy stuff to help us feel confident in ourselves. (Ironic isn't it.)
Don't take the weight of the conference on your shoulders as you walk through the doors, liberate yourself and go to be part of the experience  not the main event.
#1: This is Your Stomping Ground
You are a blogger after all! Own it. Love it and work it girl. These are your friends. They get it. They've been down your road. When you go to any blogging event, go with the attitude that you belong there. Don't go to 'try things on' or 'get a feel'  it just won't have the same impact.
Own it.
This is your time to grow your blog, build your business and work it. We're all on the same team. Don't forget it.
You belong there.