This post may contain affiliate links which may give us a commission at no additional cost to you. As an Amazon Associate we earn from qualifying purchases.
Have you ever wanted to cozy up with a cup of hot tea and read the latest musings of Leah Remini or a dive into the latest novel from Lisa Scottoline but time gets in the way? Want to make the daily commute something enjoyable, even when you are stuck in gridlock traffic? Stuck washing tons of dishes from the holidays and do not want to listen to the football game in the background? Break out the smart phone or tablet and listen to an audio book! We love sharing the best books to read, but today we have the best audio books.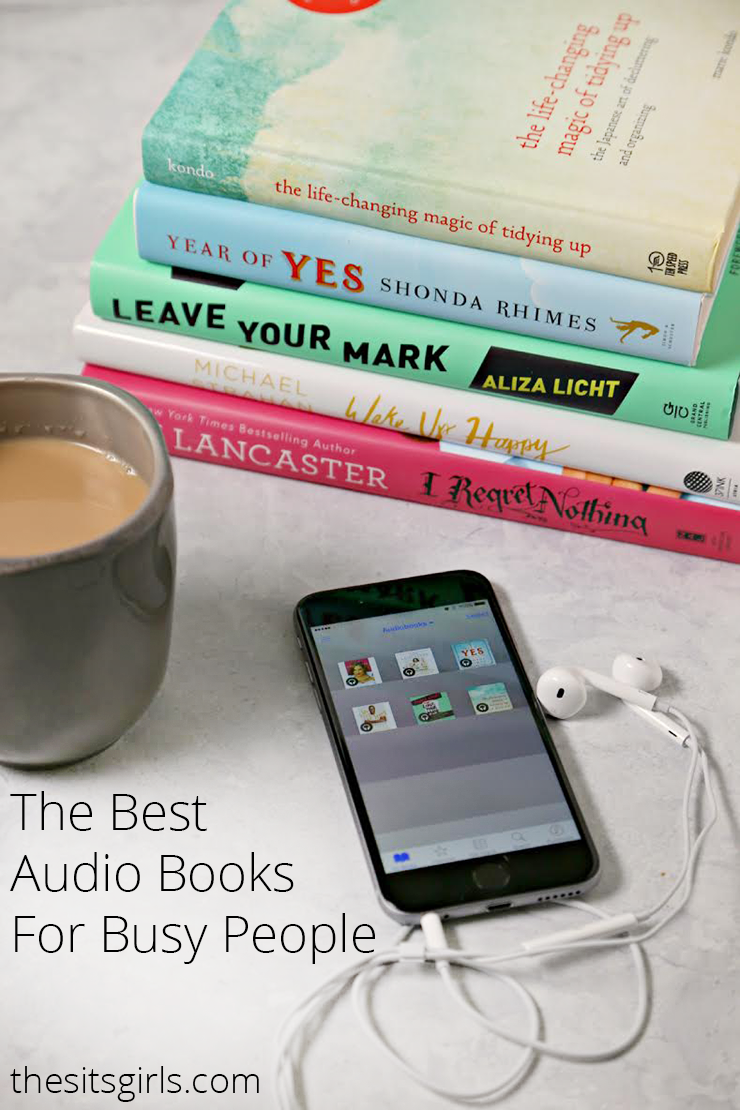 Best Audio Books For Busy People
Here are some of the best audio books that have made me reflect, think and laugh, all while imparting some great thoughts that I can apply to work, home and, of course, my blog. (*This post contains affiliate links which give us a commission at no additional cost to you.)
1. Year of Yes: How to Dance It Out, Stand In the Sun and Be Your Own Person by Shonda Rhimes
One book that I can't recommend enough is The Year of Yes by Shonda Rhimes. Shonda, in her trademark fashion, pulls no punches with this memoir on how she faced her fear and said "YES" to what scares her the most – coming out of her shell and speaking her truth. A natural introvert that is painfully shy, Shonda discusses her "aha" moment where she had a wakeup call thanks to an offhand comment by her sister that resulted in her saying "YES" to not only opportunities for her to grow, but also allowing herself to say "YES" to herself and her family. She faced her fears in this year, where she found a deeper bond with her family, a stronger realization of self, a personal goal of losing over 100 pounds by saying "YES" to taking care of herself and, at the end of this year, she found herself changed forever.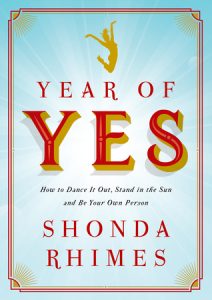 2. The Life-Changing Magic of Tidying Up by Marie Kondo
Before you give me that look, hear me out. This audio book is so much more than just organizing your home or office. Every one of us has clutter – but does your clutter bring you joy? Do you walk in your house with a sense of apprehension and sigh at the stack of mail on the desk or do you walk in the house, place your bag down, hang up your coat and breathe a sigh of relief that you can relax. I confess that I approached this book with skepticism. Listening to The Life-Changing Magic of Tidying Up has made me rethink not only how I organize my home (especially my shoe closet and my kitchen), but also strategies on how organization leads to clear minds which leads to creativity. As a writer, there is nothing greater; a cleaner closet and home, that is a bonus.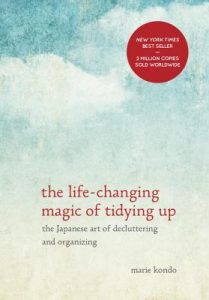 3. I Regret Nothing by Jen Lancaster
Jen Lancaster has been a favorite author of mine for years. I have read her books on planes, trying to stifle my laughter to not annoy the surrounding passengers. When I rescued my Junior Sous Pug, he and I drove from Florida to Philadelphia listening to The Tao Of Martha which almost made the cut for this list (just think about the hilarity that ensues from channeling one's inner Martha Stewart for a whole year and the chaos that ensues). I Regret Nothing is essentially Jen, in true Jen Lancaster style, where she decides to live a year without regrets, achieving goals on her bucket list. In typical Jen fashion, she faces everything with a self deprecating sense of humor and insight, whether it's learning Italian and finally visiting Rome, one of her bucket list items, setting boundaries with social media and hateful commenters, losing over 70 pounds due to a lifestyle change and taking charge of her health, and starting a business that she finds she really loves.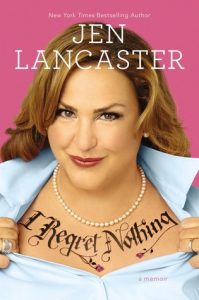 4. Leave Your Mark: Land Your Dream Job. Kill It in Your Career. Rock Social Media by Aliza Licht
If you follow twitter and are a tad fashion obsessed like I am, chances are you followed @DKNYPRGirl at some point. Aliza Licht, the woman behind the twitter handle until this summer when it was shut down, offers sage advice, wisdom and some of her social media tidbits that she has learned throughout her career in the fashion industry. She has even had her own Devil Wears Prada moments, which she talks about candidly. In this audio book, Aliza offers tips for not only scoring the job you love, but how to deal with office politics, networking, how to stay "on brand" (whether it's your own personal brand or company brand) and, of course, how to leverage social media. Leave Your Mark is real advice from someone who has been in the fashion trenches and has lived to tell the tale – Manolos and all.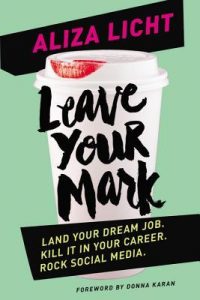 5. Wake Up Happy: The Dream Big, Win Big Guide to Transforming Your Life by Michael Strahan
Do you wake up happy? Do you hop out of bed ready to face the day with a smile on your face? Or, are you like me, slam the snooze button way too much, grumble, "I'm up. I'm up" and shuffle to the kitchen for coffee? One of the goals for this year was to approach things with more of a grateful, positive mentality and this book hammers that point home. Like sitting down with a friend for coffee, Michael Strahan talks about lessons he's learned over the years, essentially, the rules, that have helped him accomplish his goals – whether it was with football, relationships, or his career. Wake Up Happy is one of those books that really will make you think, and you will enjoy every minute listening to it.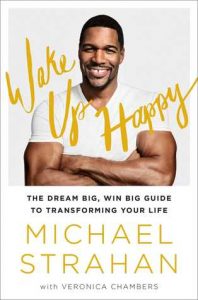 These audio books are a great listen while you prepare for the holidays.
Curling up in a cozy chair while listening is totally optional!
Keep Reading
Want more great books to read? Check out all of our book recommendations here.