This post may contain affiliate links which may give us a commission at no additional cost to you. As an Amazon Associate we earn from qualifying purchases.
Blogging consists of many creative components, but by and large the one that you have to nail, is writing. Beautiful, pinnable images are great, but if you can't back it up with great content, you won't have an audience. You may be asking why I'm any kind of authority on this. Well, I can tell you, in the 5th grade, I won 1st place in a district wide essay writing competition. Not good enough? Fine, you won't get a cut of that 1st prize $50 bond I received!
I'm always looking for the best books to read, especially about writing. Today I'm going to share 4 of the best books on writing to support you in your writing journey, because that's what girlfriends do, right? We help each other.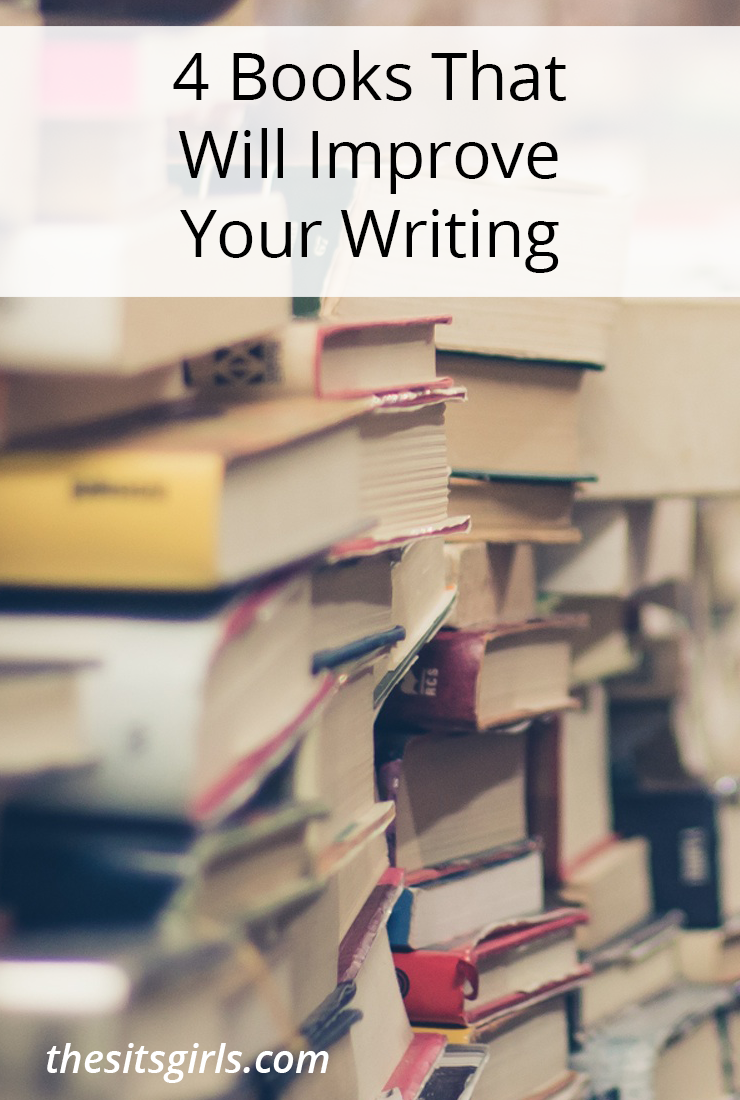 The 4 Best Books On Writing
(This post includes affiliate links.)
1. Bird by Bird: Some Instructions on Writing and Life, by Anne Lamott
Anne Lamott is my spirit animal. She tells it like it is. Like when she said:
You own everything that happened to you. Tell your stories. If people wanted you to write warmly about them, they should have behaved better.
In Bird by Bird: Some Instructions on Writing and Life, Lamott expands on this thought:
If something inside you is real, we will probably find it interesting, and it will probably be universal. So you must risk placing real emotion at the center of your work. (pg. 226)
Why do you need this book?
It will give you confirmation that first drafts are not going to be perfect, but you should write anyway. You have a story that only you can tell and it will never be told unless you write it.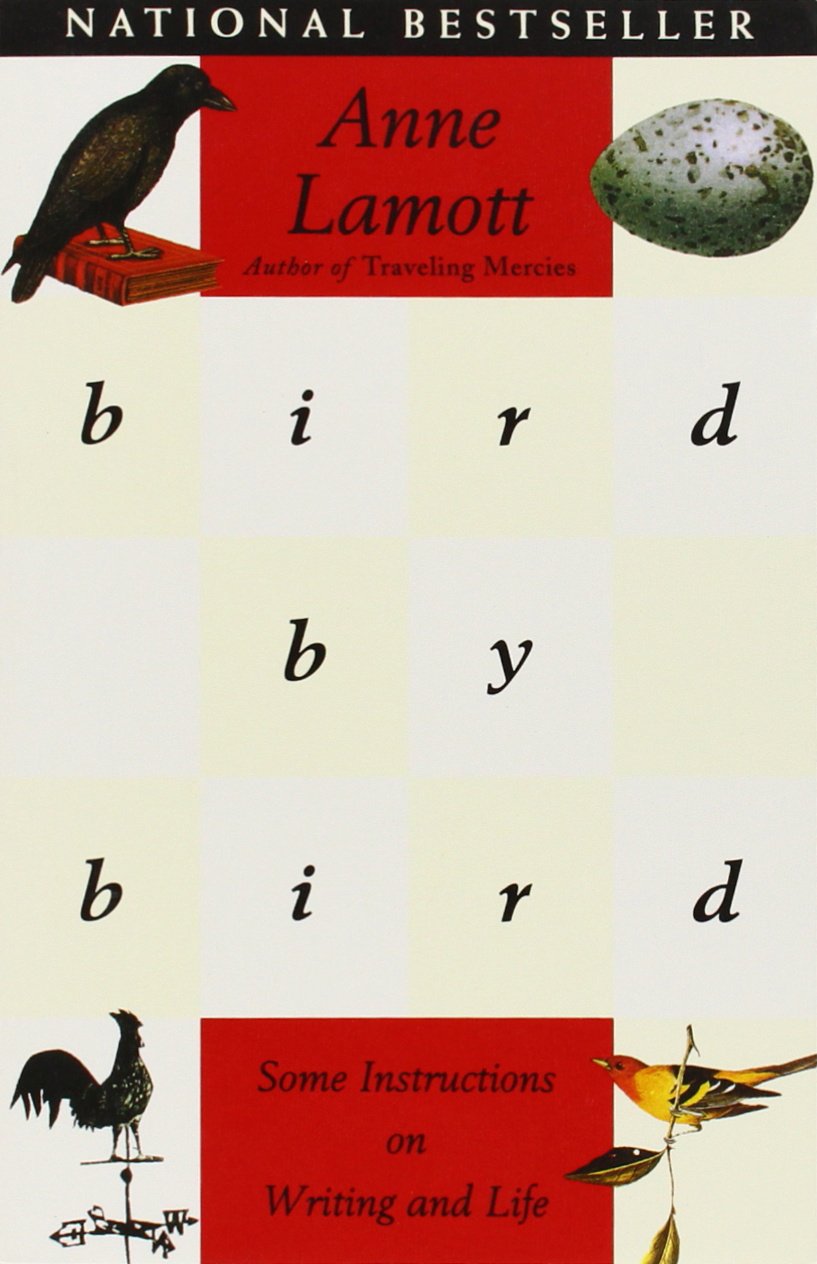 2. On Writing: A Memoir On the Craft, by Stephen King
Don't be fooled like I was and assume that just because you aren't into horror or psychological thrillers that you won't like Stephen King's On Writing: A Memoir On the Craft. This man can really, really write. He talks about everything, from growing up, to being a teacher, to actually making it big. One of the parts I've highlighted and follow to the letter:
You can't please all of the readers all of the time; you can't even please some of the readers all of the time, but you really ought to try to please at least some of the readers some of the time. (pg. 196)

Let's get one thing clear right now, shall we? There is no Idea Dump, no Story Central, no Island of the Buried Bestsellers; good story ideas seem to come quite literally from nowhere, sailing at you right out of the empty sky: two previously unrelated ideas come together and make something new under the sun. Your job isn't to find these ideas but to recognize them when they show up. (pg. 37)
Why do you need this book?
You get an inside look into the making of a prolific and universally loved writer who tells it like it is. There are so many a-ha moments that you'll end up highlighting most of the book like I did. He's a bestseller, I know he can teach you how to get your readers to keep coming back for more. *insert evil laugh here*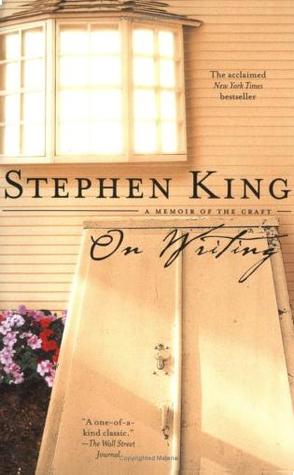 3. Reading Like a Writer: A Guide for People Who Love Books and for Those Who Want to Write Them, by Francine Prose
I gobbled Reading Like a Writer: A Guide for People Who Love Books and for Those Who Want to Write Them up with whipped cream. It's almost like double duty for writers. After reading this book, you will never read another book in quite the same way. Francine Prose pores over classics like Chekov, Fitzgerald, and Flannery O'Connor, and teaches you how to find the structure in the stringing together of words. If you take one thing away from this book, it's this:
With so much reading ahead of you, the temptation might be to speed up. But in fact it's essential to slow down and read every word. Because one important thing that can be learned by reading slowly is the seemingly obvious but oddly underappreciated fact that language is the medium we use in much the same way a composer uses notes, the way a painter uses paint. I realize it may seem obvious, but it's surprising how easily we lose sight of the fact that words are the raw material out of which literature is crafted. (pg. 15)
Why do you need this book?
Let's be honest, we didn't all pay attention in our high school English classes every single day. This is a great resource for those that don't have the time (or maybe the inclination) to read classics or great fiction. Not to mention being taught how to write with direct examples from the masters!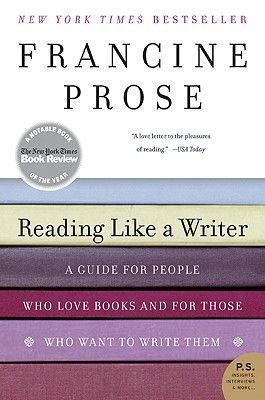 4. The Art of Spiritual Writing: How to Craft Prose That Engages and Inspires Your Readers, by Vinita Hampton Wright
This may be a surprise pick for some. I loved it. For a time, I thought I was going to write a memoir. Turns out I wrote a sci-fi novel instead. This book is unassuming on the shelf; a small book with a simple cover. What Vinita Hampton Wright covers in The Art of Spiritual Writing: How to Craft Prose That Engages and Inspires Your Readers are things you will take with you and apply to every aspect of your life, including writing.
Take what she says here and apply it to internet trolls or controversial blogging topics:
Putting provocative labels on something is not authentic; it's laziness parading as thoughtful prose. It's so easy to affix labels to people or ideas or systems, and it's easy because a label halts any further thinking on the matter. If I call you an idiot, I don't have to try to understand what you're saying. Discussion and thought have ended. The more authentic path is to withhold labels and listen to what's being said and wrestle with it intelligently. There may be strong emotion in this process, but the emotion does not obliterate thought and interaction. (pg. 43)
Why do you need this book?
Did that quote not convince you? In all seriousness, blogging can be a tricky thing. There are topics that we want to write about that are controversial, yet we stay away, even if the words are dying to come out. This book shows you how to share your views, opinions, and life in a way that's authentic, disciplined, and always honest. It was this book that helped me to write a post that was featured on BlogHer.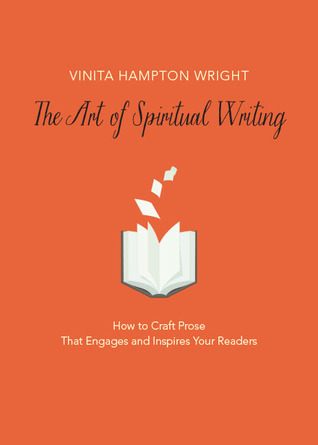 All these suggested books aside, there are only two things that make you a better writer:
Reading. Read wide, deep, and often about all kinds of topics from business, memoir, fiction, and the classics to other blog posts, magazines, and anthologies.
Writing. Write every single day. It doesn't matter if it's morning pages, a gratitude journal, a blog post, or a manifesto. You get better at doing anything with practice. What are you waiting for? Hop to it!
Have any great books on writing that you want to add to this list? Tell me in the comments! (Reading and responding to comments counts as working toward being a better writer, right?)
For more reading suggestions, check out all of our favorite books here!