This post may contain affiliate links which may give us a commission at no additional cost to you. As an Amazon Associate we earn from qualifying purchases.
After taking a short break for the summer, I am excited to announce our next SITS book club pick.  It is a book I LOVED and can't wait to share with you.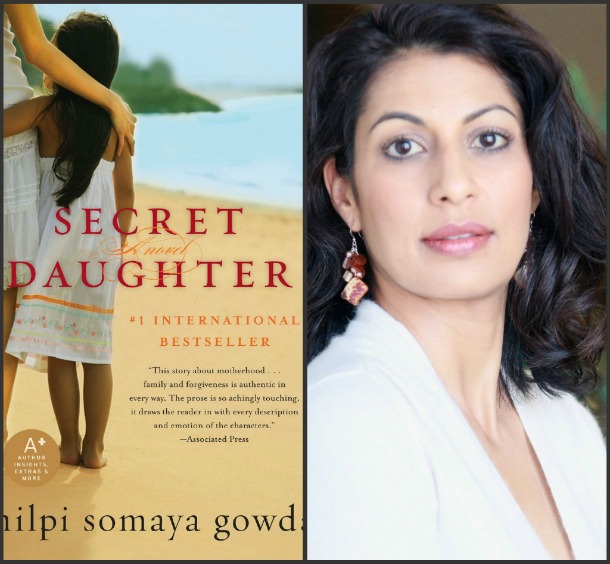 Secret Daughter by Shilpi Somaya Gowda is a gem of a book.  (It was in my top ten list for 2010.)  In a small Indian village, a woman gives birth to a daughter.  Before her husband can kill the daughter, as he did to her older sister, the woman, Kavita, takes the baby to an orphanage in Mumbai.  She painfully gives up the baby and goes home to her village.
At the same time, a doctor in San Francisco cannot get pregnant.  Her husband is Indian and his mother knows of the same orphanage in Mumbai. They adopt that baby.
The book weaves back and forth from San Francisco to India with the stories of both families.  Towards the end of the book, their stories intersect.
Book club details:
When: Thursday, September 22nd
Time: 8-9:00 pm CST
Where: Twitter, Hashtag #SITSBooks
The author Shilpi Somaya Gowda will be joining us.  You can follow her on Twtter at @shilpigowda.
Giveaway
William Morrow Paperbacks, the publisher of Secret Daughter, is giving away 25 copies of the book to lucky SITS/Great Thoughts winners.  To win a copy, please leave a comment on this post and on my blog here. Be sure to leave your e-mail address so we have a way to contact you!
You're going to love this book!
And stay tuned for next week when we'll be announcing the book club picks for the remainder of the year. We've got a very exciting line up planned.