This post may contain affiliate links which may give us a commission at no additional cost to you. As an Amazon Associate we earn from qualifying purchases.
We are so thrilled that it is finally time for our Dressmaker of Khair Khana Twitter Party. Please join us:
Thursday, May 5th (TONIGHT!)
8-9 PM CST, that's 6-7 PM Pacific, 9-10 PM East
Hashtag #SITSBooks
Gayle Lemmon, the New York Times bestselling author of the book, will be joining us.
Andrea's review of Dressmaker is here: http://www.greatthoughts.com/2011/03/the-dressmaker-of-khair-khana/.html/
A sample of our discussion questions:
Gayle, why did you decide to write this book?
Gayle, What did you learn from meeting Kamela and her sisters?
How did Kamila adapt the skills she learned as a teacher and put them to use starting her dressmaking business, and later in her U.N. work?
Lemmon paints a colorful, yet nuanced portrait of modern day Afghanistan. The story of Kamila and her family presents an alternative to the conventional image of women as victims of war. Did Lemmon's portrayal change the way you think about Afghanistan? Or about women and war?
In chapter 7, Kamila and her sisters work around the clock to make 6 dresses for a wedding party, only to discover that the bride is marrying a Talib. How does this episode impact or cause you to revisit your view of the Taliban? If Taliban soldiers knew about the Sidiqi sisters' tailoring business, why didn't they shut it down? What did you think when you saw that there were Taliban who sent their daughters to work with Kamila?
How does Lemmon portray men throughout the book? Think of Rahim, Mr. Sidiqi, Ali and his brothers, and the Talibs Kamila encounters. Do these characters reshape or reinforce your impressions of men in Afghanistan?
How does Kamila's story affect the way you see the future of Afghanistan and America's presence in this war-scarred country?
Kamila's father seems unique in a male dominated society in that he encourages education of his daughters and sons equally.   Do you think Kamila and her sisters gained from the fathers' insistence on education?
Party Favors:
Special thanks to Harper Collins, the publisher of The Dressmaker of Khair Khana, for giving away 20 signed bookplates during our Twitter Party.
Special thanks to Katherine Sigrist and Stella and Dot for donating the following wonderful jewelry items for us to give away during our party: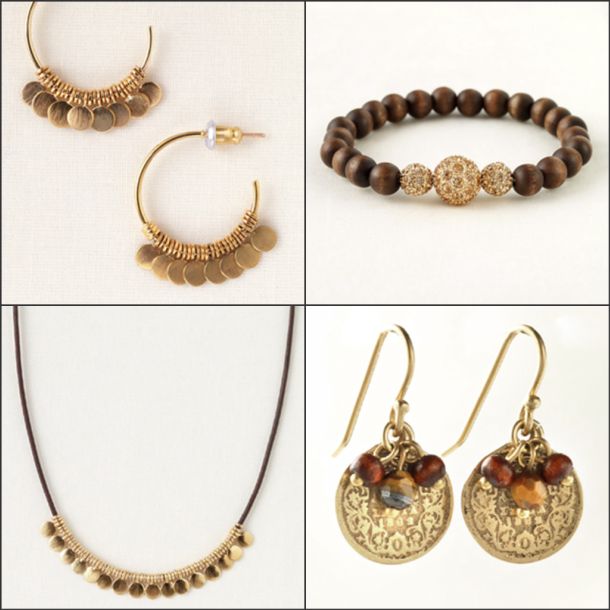 Please RSVP below so we know you will be joining us!  And start tweeting A LOT about the Twitter Party.  You can use the hashtag #SITSBooks.