This post may contain affiliate links which may give us a commission at no additional cost to you. As an Amazon Associate we earn from qualifying purchases.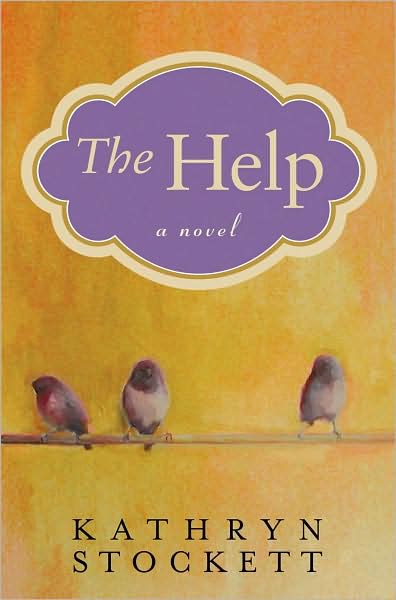 As we mentioned earlier this week, we're excited to be kicking off our SITS Book of the Month club in the forum.  Doing so is our way of expanding what we're doing, while also getting the feel-good benefits that come with reading a book from cover to cover.
For the month of February, we'll be reading The Help by Kathryn Stockett.  It is widely described as the "perfect book for a Book Club", which we take as a good sign!
Here's a sneak peek inside:
What perfect timing for this optimistic, uplifting debut novel set during the nascent civil rights movement in Jackson, Mississippi, where black women were trusted to raise white children but not to polish the household silver.  Eugenia Skeeter Phelan is just home from college in 1962, and, anxious to become a writer, is advised to hone her chops by writing about what disturbs her.  The budding social activist begins to collect the stories of the black women on whom the country club sets relies and mistrusts enlisting the help of Aibileen, a maid who's raised 17 children, and Aibileen's best friend Minny, who's found herself unemployed more than a few times after mouthing off to her white employers.  The book Skeeter puts together based on their stories is scathing and shocking, bringing pride and hope to the black community, while giving Skeeter the courage to break down her personal boundaries and pursue her dreams.  Assured and layered, full of heart and history, this one has bestseller written all over it.
– Publishers Weekly
Kat and Tiffany are big fans too and are planning to re-read the book in preparation for our book chats.
Rich with characters that will have you both roaring with laughter and holding back tears, this book grabs you and drops straight into a Mississippi home in the 1960's where black maids essentially run the households and raise the children but are forced to use a separate bathroom.  Author Kathryn Stockett beautifully depicts the complexities of the relationships in these turbulent times.  Her characters are tangible- smart, funny, mean, kind, loving, brave and so much more.
– Tiffany
So join us!  Pick up a copy of the book today and get ready for our live chat on Thursday, March 3 at 7:00 pm PST in our Community Forum here on SITS.  We've already started a discussion group too, so if you want to start chatting about the book before then, feel free!  You can find the SITS Book of the Month Club here.
If you're like me and never seem to find the time to read, here is your chance for a fresh start.  You can find The Help by Kathryn Stockett at the following places:

Amazon
Barnes & Noble
The Kindle
Target
And don't forget to mark your calendar for March 3.  We've already done so on the SITS Girls Calendar!